Off The Beaten Path — Unconventional Winter Activities In Western Colorado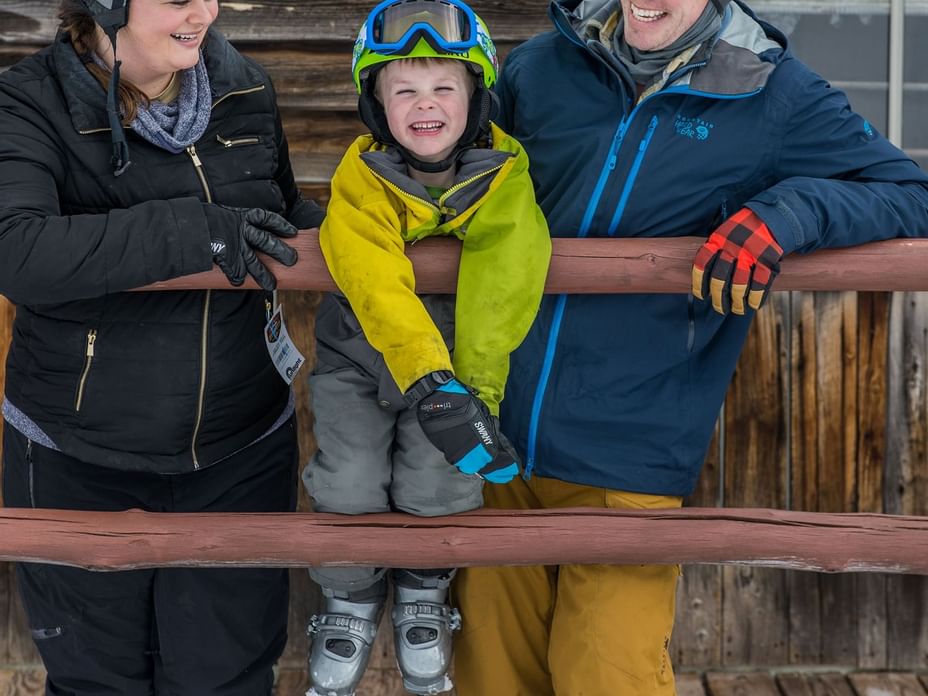 We're in the heart of winter now, and it can be hard to find new things to do for you or your family when the weather is cold and the days are short. But don't worry! Cold doesn't have to get in the way of a good time, and there's more to the Glenwood Springs area than skiing and hot springs. Broaden your horizons with some new activities, and make Hotel Colorado your home base for an awesome weekend!
Check Out The Sunlight Ski Spree
Ok, this one's technically on a ski mountain, but it's a far cry from a normal day on the slopes. Sunlight Mountain Resort is right here in Glenwood Springs, just a few miles outside of town, and has long been considered one of the hidden gems of the Colorado ski scene, offering everything from easy beginner slopes to the steepest lift-accessed terrain in the state.
On the weekend of February 9 this year, the mountain will really come alive, starting with the Mountain Treasure Hunt. Skiers and riders comb the mountain, searching for over-sized dollar bills hidden all over the slopes that can be redeemed for prizes at the Sunlight Guest Service Office. The treasure hunt is a two-day affair, continuing into Sunday!
At 2 pm Saturday, the annual Taste of Sunlight begins. Formerly a chili cook-off, the Taste of Sunlight now features a dozen local restaurants showcasing their finest appetizers, entrees, soups, and other menu items. Plus, check out live music at the mountain all weekend!
Ride A Fat Bike In Aspen
Aspen is a short drive up the scenic Roaring Fork Valley from Glenwood Springs and offers tons of winter activities in its own right, including fat bike rentals!
If you're not familiar with them, fat bikes are essentially mountain bikes with huge, soft tires that let them handle any terrain you can throw at them — even snow! Most of the bike trails in the area are tough to ride in the winter, but with a fat bike, you can take advantage of the huge network of cross-country ski trails in the area. Just remember to bundle up!
Go Snowshoeing On The Back Of Sunlight Mountain
While most of Sunlight Mountain is dedicated to skiers and snowboarders, the surrounding area of Babbish Gulch offers almost 20 miles of groomed cross country and snowshoe trails. There are beginner, intermediate and advanced trails winding through this beautiful high alpine valley.
All you need is warm clothes, good winter boots, and snowshoes or nordic skis — you can rent them in town or bring your own — and miles of open trails, sweeping vistas, and quiet spruce forests and aspen groves will open up to you. It's the perfect antidote to cabin fever.
Eat At Pine Creek Cookhouse
Pine Creek Cookhouse is located in Ashcroft, less than an hour's drive from Glenwood Springs, and offers gourmet mountain lunches featuring locally source, game, fish, and vegetables. But it's no ordinary restaurant — there's no road leading up to this one.
Instead, you'll park a mile from the restaurant and finish the journey on snowshoes or cross-country skis — both available to rent at the trailhead. It's only a mile of cleanly groomed, breathtakingly scenic trail through aspen groves and sweeping mountain peaks, but you'll work up an appetite for lunch in no time!
If you brought along little ones or older family members that can't make the trek (or you just don't feel like walking), not to worry! Pine Creek Cookhouse also offers horse-drawn sleigh rides twice a day to shuttle people to the dining area. Just make sure to call and book ahead of time.
Try A Dog Sled Tour
Speaking of sleigh rides, ramp up the adventure factor a little with a dog sled ride! Krabloonik Dog Sledding, right outside Snowmass and just half an hour from Glenwood Springs, offers hour-long sled rides through the twisting and winding trails of the Colorado backcountry.
Each sled can carry two adults and a small child and is pulled by eight to ten Alaskan huskies, guided by an experienced musher. The dogs are born to run, and they love the excitement of dashing through the wilderness just as much as you will. Whether in the morning or twilight, sunny or snowing, it's a ride you'll never forget.