Unforgettable: Guests with Historic Personalities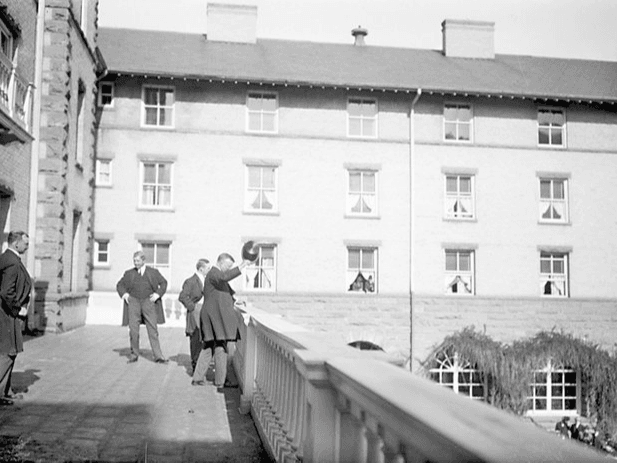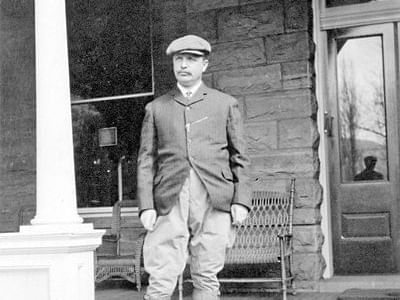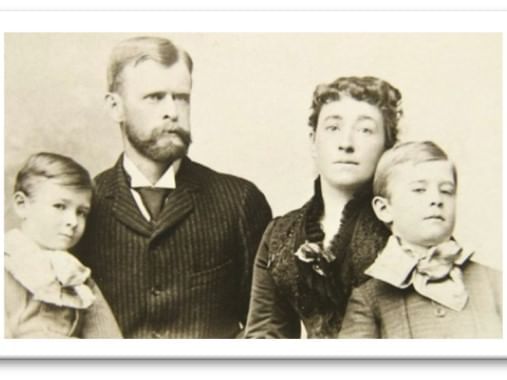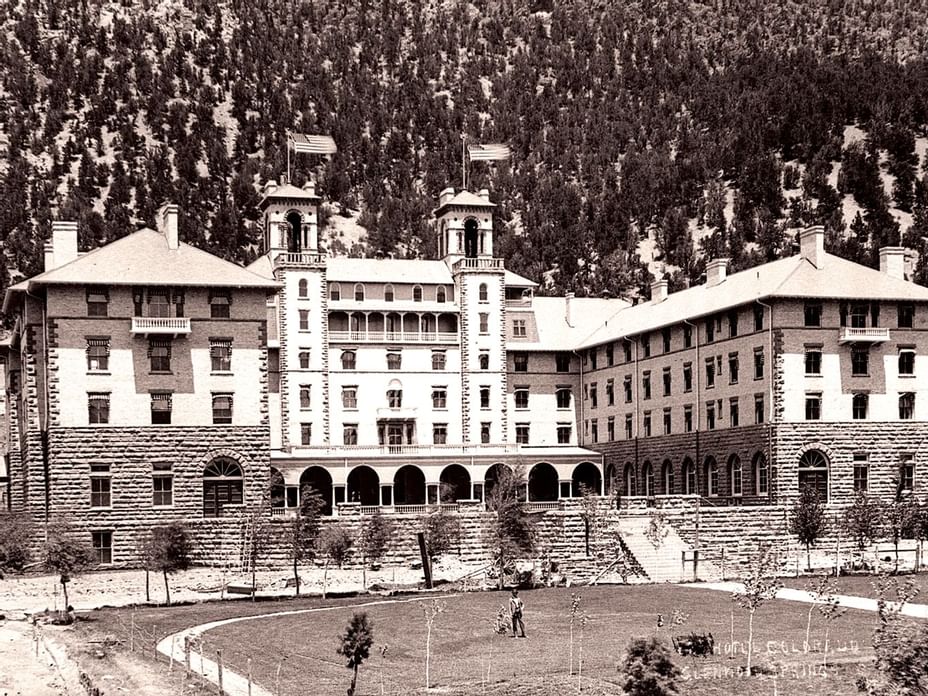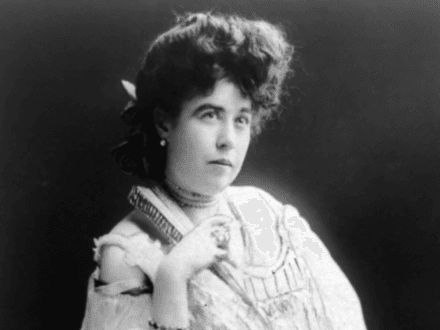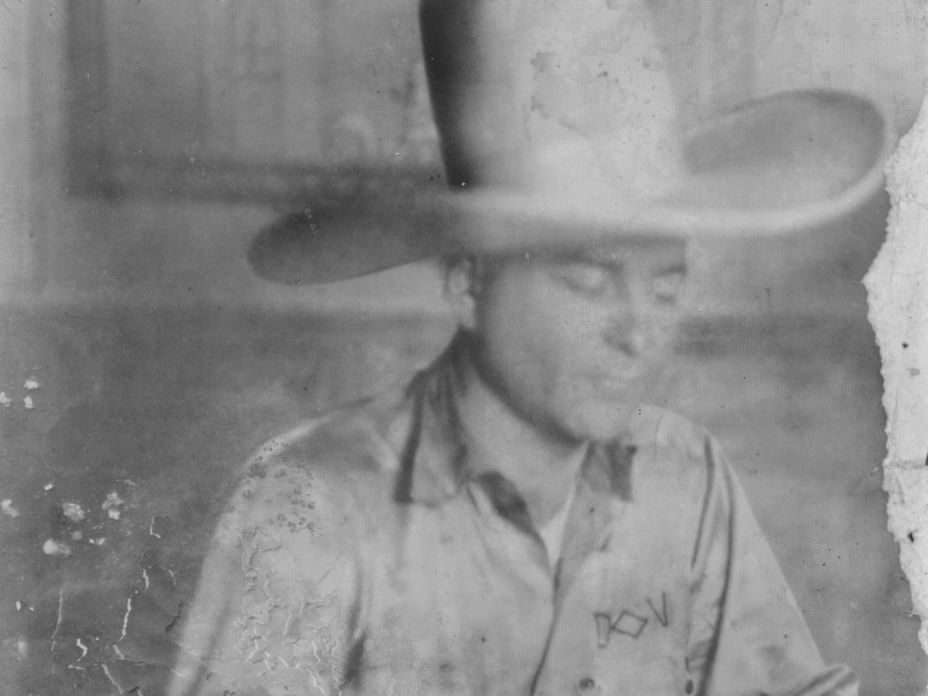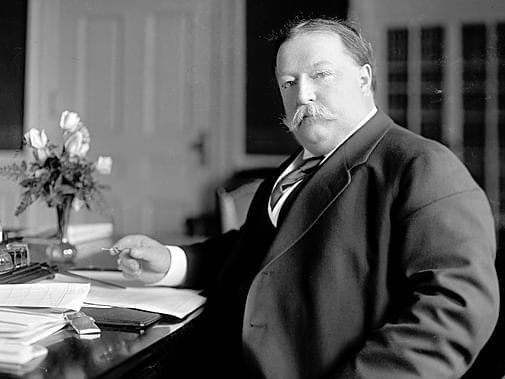 Life was easy and the living good for the world's upper echelon in the late 800s and early 1900s. Nationally, the industrial revolution made the mass production of goods cheaper for consumers and more profitable for business tycoons. The rollout of the Ford Model T in 1908 forever altered how people travel, and the availability of municipal electricity revolutionized lives at home and in the workplace.
In and around Glenwood Springs, mineral extraction was big business. Silver and coal mining were booming industries, producing millionaires like Hotel Colorado's founder, Walter Devereux, who channeled his silver baron wealth into creating a hotel and hot springs resort that would capture the attention of the affluent class. Overlooking no detail and sparing no expense, the Hotel Colorado opened to great fanfare in 1893 and soon became known as the "Grand Dame of the Rockies." As Devereux had hoped, a fine hotel with proximate hot springs in the rugged Colorado mountains was irresistible to high society that wanted creature comforts and was enchanted by rowdy tales and characters of the "Wild West."
Teddy Roosevelt Adds to the Hotel's Mystique
One of America's most beloved leaders, Teddy Roosevelt gained fame as a member of the "Rough Riders," a voluntary cavalry unit fighting to free Cuba from Spanish rule. Though he was second in command, his personality turned him into the de-facto leader of the motley band of soldiers consisting mostly of polo players, hunters, cowboys, Native Americans and college athletes. Roosevelt returned a war hero, served briefly as U.S. Vice President under William McKinley, and was elected U.S. President in 1901. During his time in both offices, he relocated the seat of government, including his entire cabinet, to Glenwood Springs for weeks at a time while he managed affairs of state and hunted for big game. Hotel Colorado became known as the "White House of the West" whenever he was in residence. Loved by citizens, Teddy frequently gave rousing speeches to adoring fans from the balcony overlooking the hotel's courtyard.
Molly Brown Brings A Persona Larger-than-Life
Margaret Tobin Brown was a passenger on the maiden voyage of the RMS Titanic fated to sink after colliding with an iceberg in the North Atlantic in the early morning hours of April 15, 1912. She famously helped others into lifeboats before she climbed into one herself. Aboard the rubber dingy, she encouraged others to search for survivors in the icy waters. The scene is memorialized in James Cameron's film "Titanic." After the ordeal, she became known as the "Unsinkable" Molly Brown, as much for surviving the shipwreck as for her untiring philanthropic efforts on behalf of the poor, children, and women's rights. Margaret "Molly" Brown stayed at Hotel Colorado on numerous occasions.
Legend of the West Buffalo Bill Cody
A soldier, cowboy, skilled hunter and ambitious man, William F. Cody gained his moniker "Buffalo Bill" because of his prolific success hunting American bison in the West. In addition to his skill with a rifle, Cody was charismatic and enjoyed living in the limelight. In 1883, he created what would become Buffalo Bill's Wild West, a traveling show that drew crowds wherever it went in the United States and Europe. By the early 1900s, Buffalo Bill Cody was a superstar and one of the most recognizable names in the country. Cody starred in his show until 1912 when he retired. In ill health, he visited Glenwood Springs hoping the hot springs would give him a respite. He posed for his final photo in front of Hotel Colorado and died the next day in Denver. Over 25,000 people paid their respects at his funeral.
Bad Boys Al Capone & "Diamond" Jack Alterie
Al Capone, also known as Scarface, was the notorious crime boss of the Chicago Outfit. A ruthless gangster he was brought down by U.S. Treasury Officer Eliot Ness on charges of tax evasion. Leland A. Varain, aka "Two Gun" Jack and "Diamond" Jack Alterie, was also a gangster and hitman but for the Chicago North Side Gang, a rival of Capone's in the early days of Prohibition. Alterie's nickname stems from the fact he was in the habit of wearing a huge ten-gallon hat, high-heeled boots and lots of bling. Capone and Alterie brokered a truce and enjoyed bootlegged booze together. The two garnered so much unwanted attention, the hotel erected a special entrance to conceal criminals from public view.
Other Notable Names Connected with Hotel Colorado
• President William Howard Taft
• President Warren Harding
• Franklin Delano Roosevelt, when he was a vice presidential candidate
• President Herbert Hoover
• Evalyn Walsh McLean, an American heiress and owner of the Hope Diamond
Walter Devereux, the visionary founder of Hotel Colorado, had a penchant for attracting famous and well-connected guests during his time. Today, over a century later, the hotel continues to welcome guests—from all walks of life—to indulge in its rich history and modern amenities. Discover more about this legendary destination and make plans to experience the timeless charm of Hotel Colorado today!