Kaylyn Radden Joins Hotel Colorado as Assistant General Manager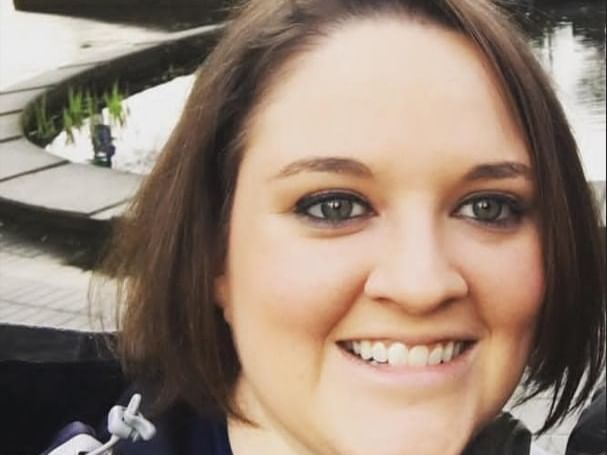 GLENWOOD SPRINGS, Colo. (May 1, 2023) — For the second time this year, a former Hotel Colorado leader returns to join the executive team. Kaylyn Radden has been named the new Assistant General Manager; she served as Director of Revenue from 2012 to 2015. Larry MacDonald, General Manager from 2002 to 2008, once again took the reins earlier this month.
"It says a lot about Hotel Colorado and Glenwood Springs that two of us have eagerly come back to lead the team at this wonderful historic property in this amazing community," Larry MacDonald, General Manager of Hotel Colorado, said. "Not only have Kaylyn and I worked here before, albeit at different times, we also worked together in Washington. She's proven herself to be a top performer over and over, and I'm grateful to have her on board."
In her new role, Radden will assist the General Manager in developing, implementing and managing daily operating policies and procedures while simultaneously maintaining companywide hotel standards. This includes interviewing, hiring and training employees; planning, assigning, and directing work; appraising performance; rewarding and disciplining employees; addressing complaints and resolving problems.
"The Western Slope has always been home, and I've often referred to Hotel Colorado as the 'hotel that built me' throughout my career. Starting here as an intern presented a great introduction to hospitality that I fell in love with," Kaylyn Radden, Assistant General Manager, said. "When I heard there was an opportunity to come back, there was no doubt that this was the next step for my family. The Melville family and team here have done a fantastic job through the renovation process, and I'm excited to be a part of the next steps for this legacy."
Radden spent 10 years with Providence Hospitality Partners, first at Hotel Colorado, then as Assistant General Manager at the Four Points Sheraton in Bellingham, Washington, where she worked with MacDonald, and finally as General Manager at the Winter Park Mountain Lodge. She holds a bachelor's degree in recreation, tourism and hospitality management, as well as a minor in criminal justice, from the University of Northern Colorado in Greeley.
Hotel Colorado is listed in the National Register of Historic Places, is a member of Historic Hotels of America and is nearing completion of an $8 million comprehensive guest room renovation.
Media Contact:
Mandy Gauldin
Peak Communications
mandy@peakcomm.biz