Larry MacDonald Returns as Hotel Colorado General Manager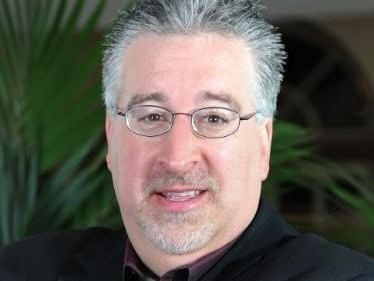 GLENWOOD SPRINGS, Colo. (Feb. 21, 2023) — Larry MacDonald has been named General Manager of Hotel Colorado, the "Grand Dame of the Rockies". MacDonald, an industry veteran with more than 40 years' experience, served as the historic hotel's General Manager from 2002 to 2008. Hotel Colorado is celebrating its 130th anniversary this June and was just named the Top Brass Business of the Year by the Glenwood Springs Chamber Resort Association, the highest honor presented to a Glenwood Springs area business and was based on significant accomplishments of the last year in the areas of commercial growth or achievement, innovation, creativity and community involvement.
"Hotel Colorado and Glenwood Springs have played a distinctive part in my career and in my family's lives. It's an exciting time to be involved with this exclusive property," Larry MacDonald, General Manager of Hotel Colorado, said. "The Melville family has invested heavily in key infrastructure, guest rooms and meeting space. This has greatly enhanced the overall guest experience and elevated the culinary and special event dynamics within the hotel."
MacDonald most recently served as Executive Director of Solstice Senior Living in Washington. He spent 14 years with Providence Hospitality Partners, including stints as General Manager at Four Points by Sheraton in Bellingham, Washington, and The Historic Plains Hotel in Cheyenne, Wyoming, in addition to his years at Hotel Colorado. He has a degree in hospitality and tourism from Washington State University and has had leadership roles in numerous civic and industry associations, including Historic Hotels of the Rockies and the Colorado Hotel Lodging Association.
"On behalf of the Melville family and the team at Hotel Colorado, we welcome Larry back with open arms. His experience here and with other historic and luxury properties will help lead us in the next chapter of this magnificent property's story, which includes continued investment in renovations," Craig Melville, family spokesperson said. "We also want to express our sincere appreciation and gratitude to our previous President, Christian Henny, for his significant contributions and leadership for the past five years. We wish him the best of luck in his new role with Zion Canyon Hot Springs."
MacDonald is set to assume the role beginning April 1st, 2023.
Hotel Colorado is listed in the National Register of Historic Places, a member of Historic Hotels of America and is nearing completion of an $8 million comprehensive guest room renovation.
Media Contact:
Mandy Gauldin
Peak Communications
mandy@peakcomm.biz