Our Hotel
Walk Back in Time at the Hotel Colorado
Through the years, Hotel Colorado has hosted American Presidents, historic celebrities like the "Unsinkable" Molly Brown, and even some rough-and-rowdy gangsters during the Roaring Twenties. Guests love this connection to the past - but even more than that, they love the legendary hospitality that Hotel Colorado has come to be known for.
Hotel Colorado originally opened in 1893, and has been a member of Historic Hotels of America since 2007. In recognition of its colorful past and architectural significance, the Hotel Colorado was listed in the National Register of Historic Places in 1977.
Living History
Our hotel was founded by Walter Devereux in 1893 at the height of Westward expansion. Mr. Devereux spared no expense in building what came to be known as the Grande Dame, serving the wealthy and offering a playground to society's elite in the heart of the Colorado Rockies.

A 185-foot fountain provided an exclamation point in the center of the building's courtyard with a 12-foot-wide waterfall and pool situated where the lounge is now located. While the scenery has changed, many things have remained the same: guests look to the Hotel Colorado to provide exceptional service and a relaxing environment to make memories with loved ones.
Accommodations and Amenities
Our Hotel is Rich in History - and in Comfort.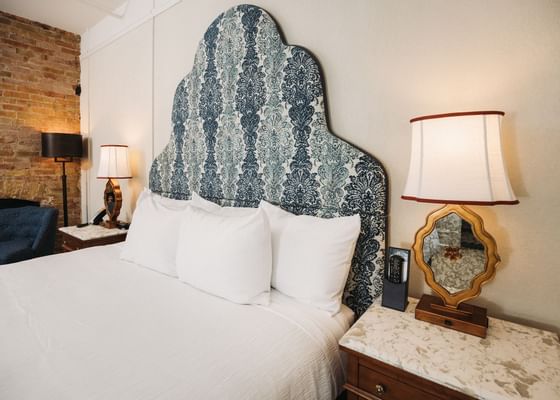 We are proud to offer newly renovated guestrooms! Choose from King rooms, Double Queen, or any of our Signature or Family suites for your stay. Each well-appointed room features unique decor, wifi, an electronic key system, and premium TV channels.
Read More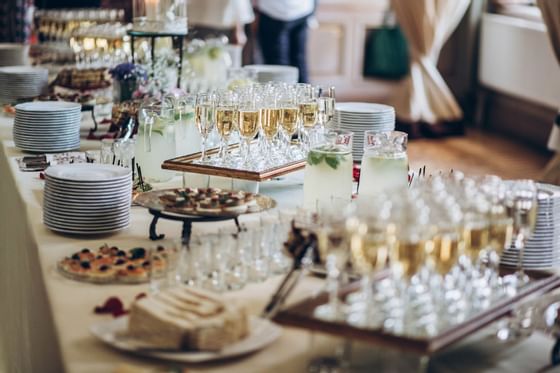 Hotel Colorado offers numerous dining options, from quick bites at Legends Coffee and Gift Shop to full-course meals in Hotel Colorado Restaurant & Bar. Enjoy a hand-crafted cocktail or local craft beer at the end of a long day exploring, or take in the sunshine in the courtyard dining area and Coppertop Bar (both are open seasonally and weather-permitting).
Read More