Hotel Colorado and Glenwood Springs: A Golfer's Paradise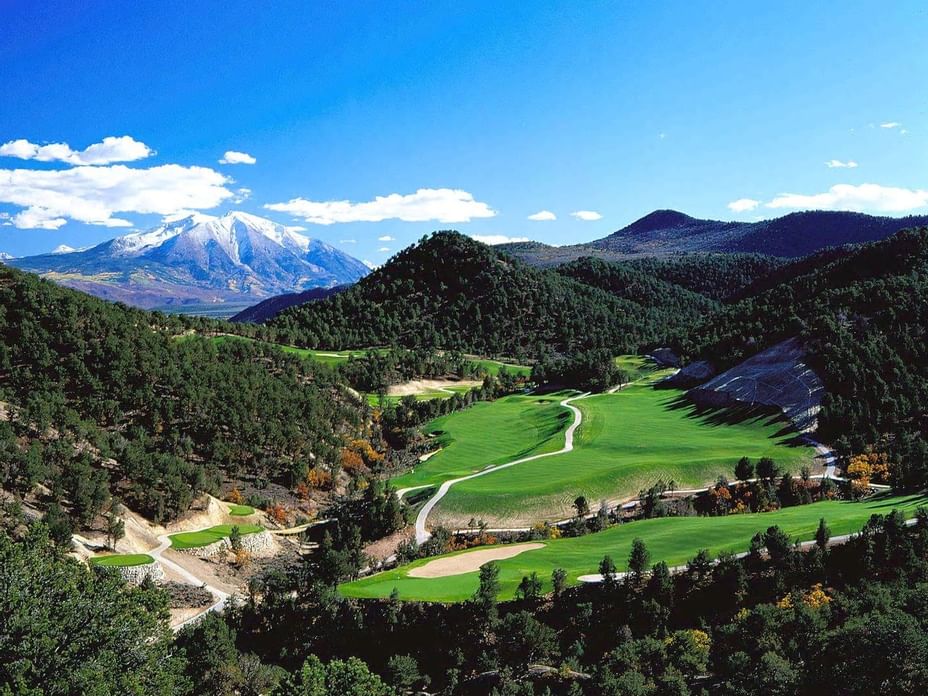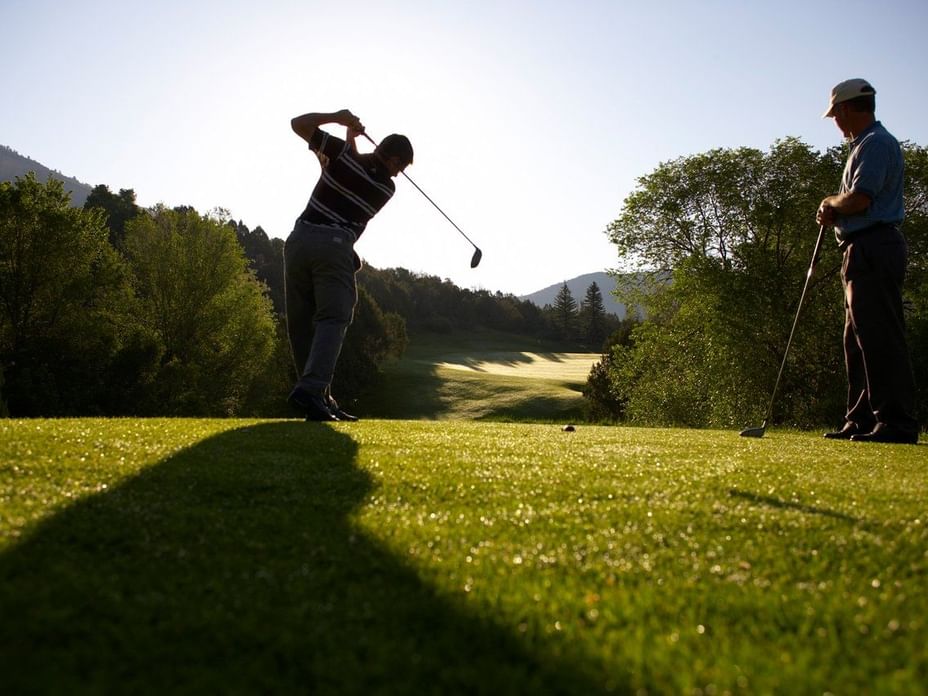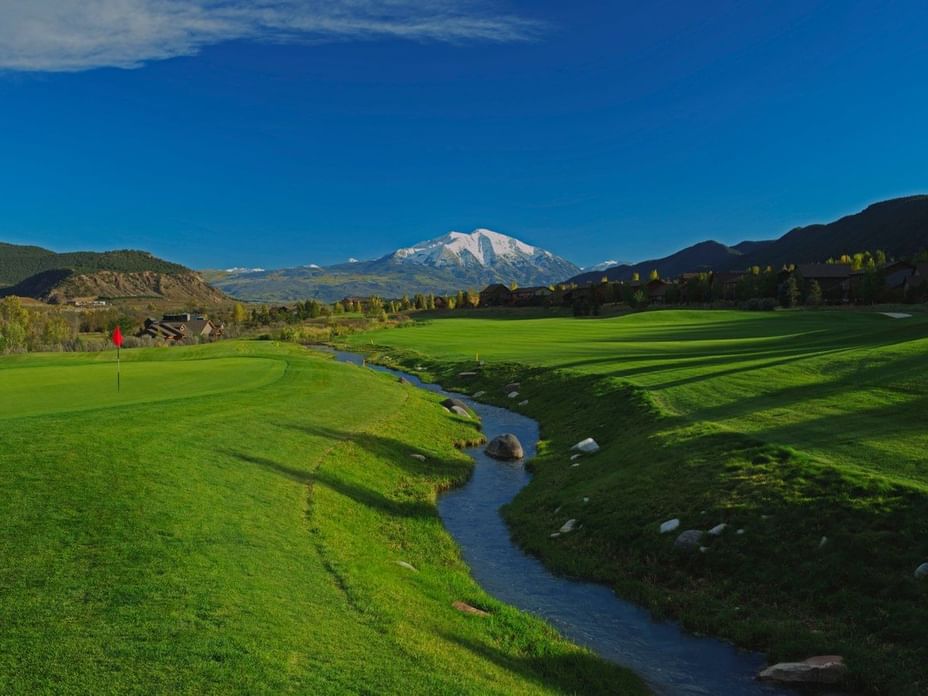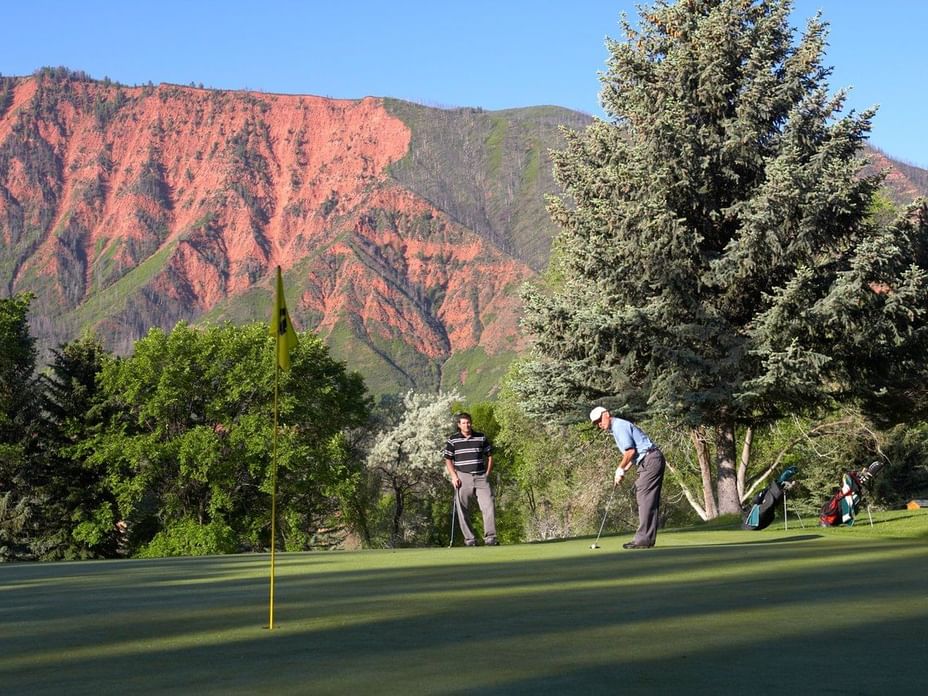 When Hotel Colorado opened its doors in 1893, the game of polo was all the rage. You can see a glimpse of this era in the black and white photographs adorning the walls of the Hotel Colorado Restaurant & Bar. At that time, seasoned equestrians from around the nation challenged local cowboys to matches on the polo grounds where Glenwood Springs High School is located today. The game drew countless players and their families to stay and play.
Hotel Colorado continues to invite visitors to stay and play. These days, instead of polo, it's playing the game of golf on courses in and around Glenwood Springs.
Hotel Colorado: The Place to Stay
Golf courses are designed with a winning vision in mind. Every detail is considered, from making the most of the panoramic vistas to the clubhouse atmosphere. The sport's top players even lend their names and expertise to ensure the experience is one-of-a-kind. The same is true for Hotel Colorado. Founder Walter Devereux brought his vision of a grand hotel to life, hiring some the best and most famous architects of the time to build it. Today Hotel Colorado is a historical landmark offering visitors unparalleled accommodations in Colorado's favorite hot springs and adventure town.
Guests can choose from a variety of well-appointed guest rooms and suites, many recently remodeled. With both indoor and outdoor dining, Hotel Colorado Restaurant & Bar is also the perfect place to meet up with friends to play the 13th hole with a round of signature drinks and savory appetizers.
Area Golf Courses: The Places to Play
Glenwood Springs has become a golfer's paradise. Check out all the places to play.
• Glenwood Springs Golf Course
Glenwood Springs Golf Course is a local favorite. This nine-hole public course is just minutes away from Hotel Colorado and the perfect first stop to warm up. It offers a variety of challenges, including water hazards and strategically placed bunkers, making it a fun place to play. Additionally, affordable rates and a welcoming atmosphere make it a top pick among locals and visitors alike.
• Ironbridge Golf Club
For those seeking an upscale golfing experience, Ironbridge Golf Club is a must-visit destination. Located just south of Glenwood Springs, this 18-hole championship course was designed by Arthur Hills and refined by Tom Lehman. It features meticulously manicured fairways and breathtaking views of snowcapped Mt. Sopris. Golfers will be delighted by both the challenging layout and impeccable service.
• Lakota Links Golf Course
A 15-minute drive from Hotel Colorado, Lakota is located in New Castle and considered one of the best courses in the state. The 18-hole championship course offers a thrilling and challenging golfing experience. Designed by James Engh, it features dramatic elevation changes, breathtaking vistas, and an unforgettable signature hole. Exciting features players face at Lakota include tee boxes dropping 100 feet to the fairway on occasion!
• River Valley Ranch Golf Club
Also known as RVR, the course takes advantage of coveted real estate that borders the Crystal River in Carbondale. Designed by Jay Morrish, the 18-hole course incorporates undulating fairways, challenging greens and water features that provide for engaging and rewarding play. River Valley Ranch is known for its warm hospitality, making it a welcoming destination for golfers of all abilities.
• Rifle Creek Golf Course
West of Glenwood Springs is Rifle Creek Golf Course. Nestled against the grand hogback ridge, your eye will be drawn to the rugged cliffs that border the 18-hole course. Designed by Richard Phelps, Rifle Creek Golf Course offers two distinct nine-hole tracks for faster play. With a friendly staff, a large practice area and affordable rates, this course is a charmer!
From its early days of polo matches to the present-day focus on golf, Glenwood Springs is the place to get your game on. Learn more and make your Hotel Colorado golf getaway plans today!

Photos provided by Visit Glenwood