Hotel Colorado Courtyard Refreshed and Ready for Summer Dining and Drinks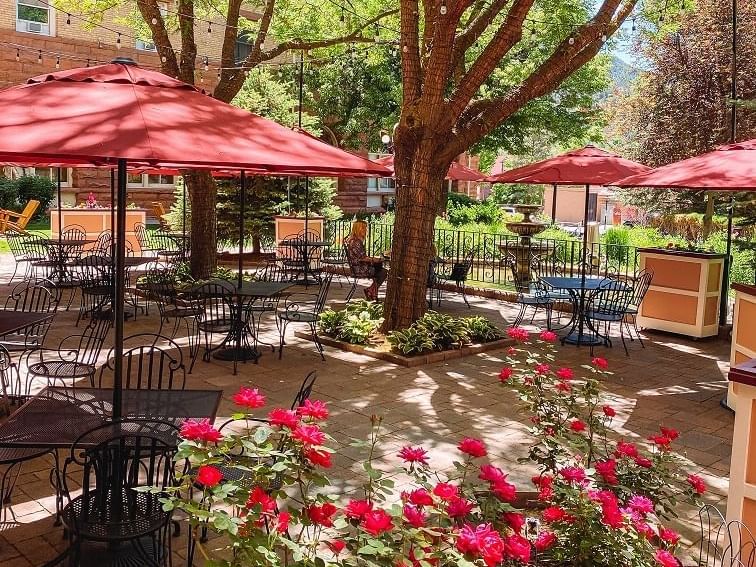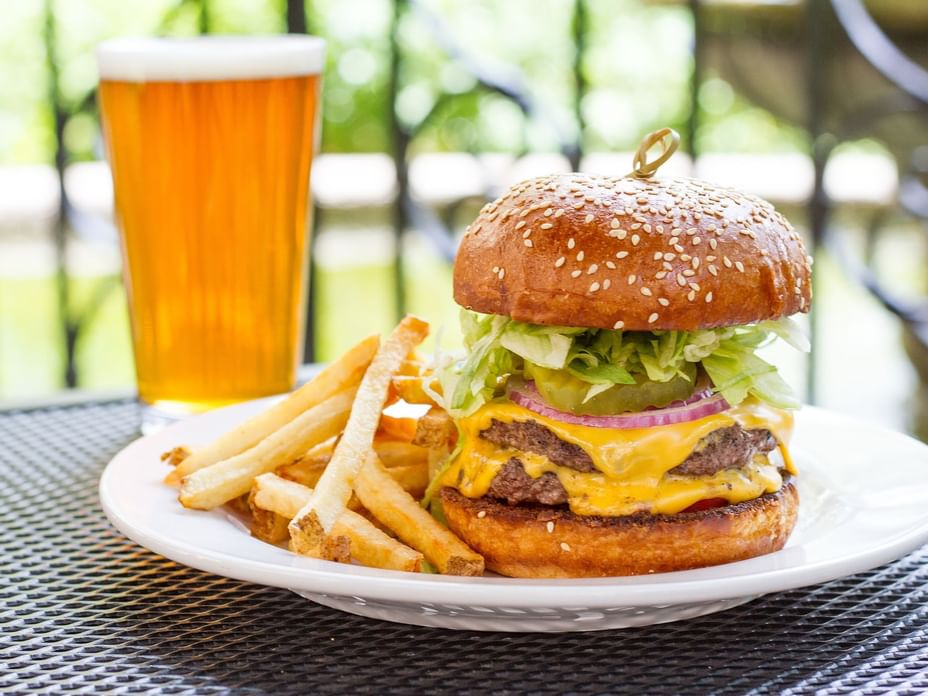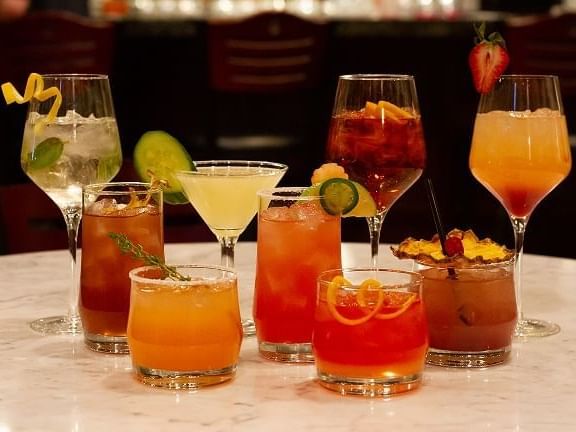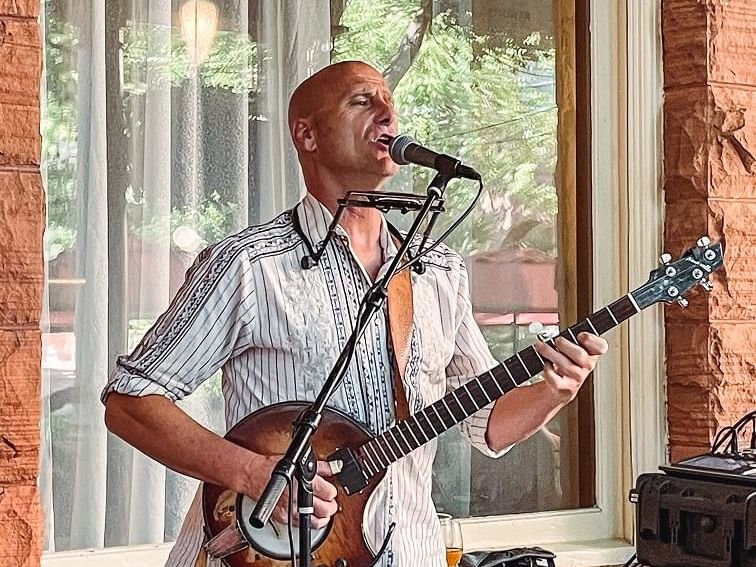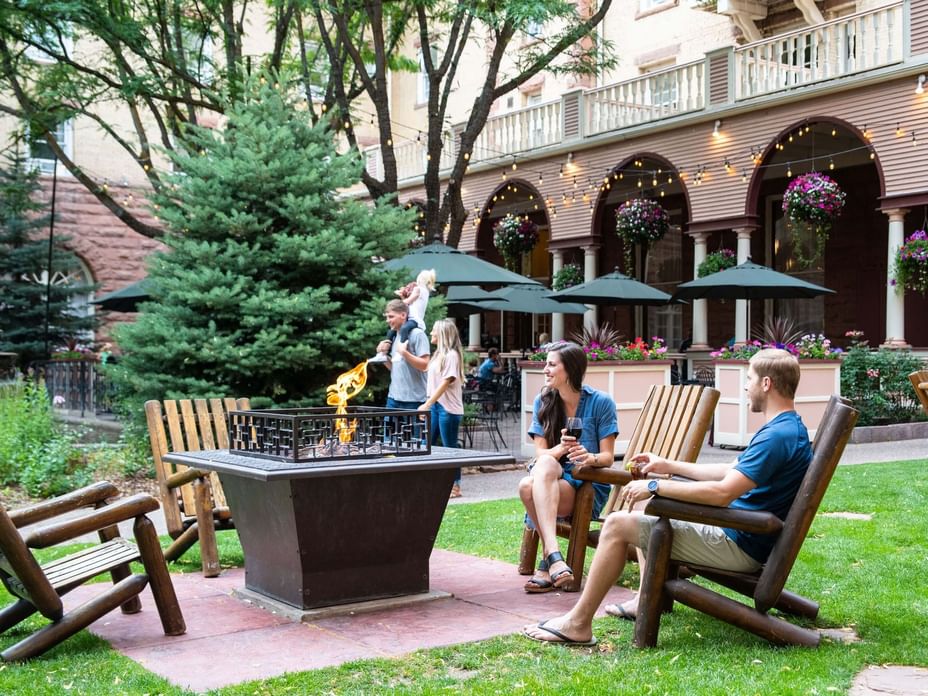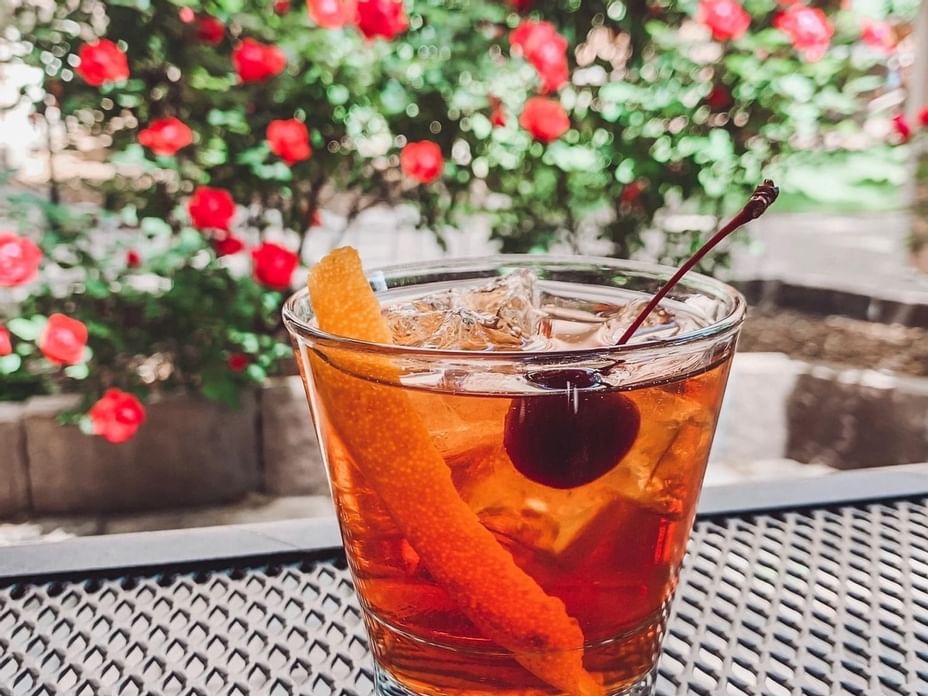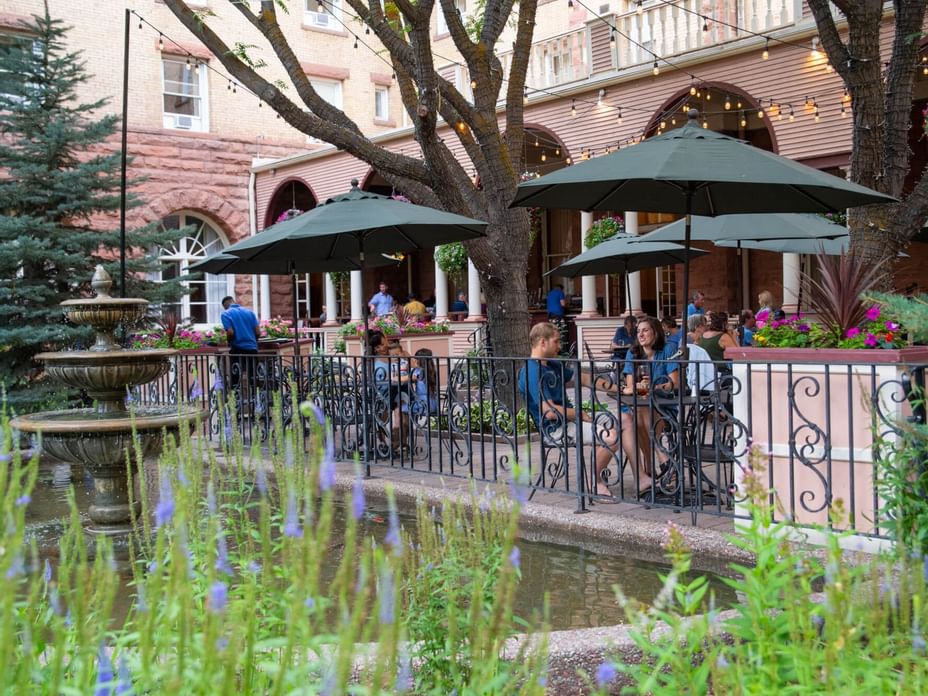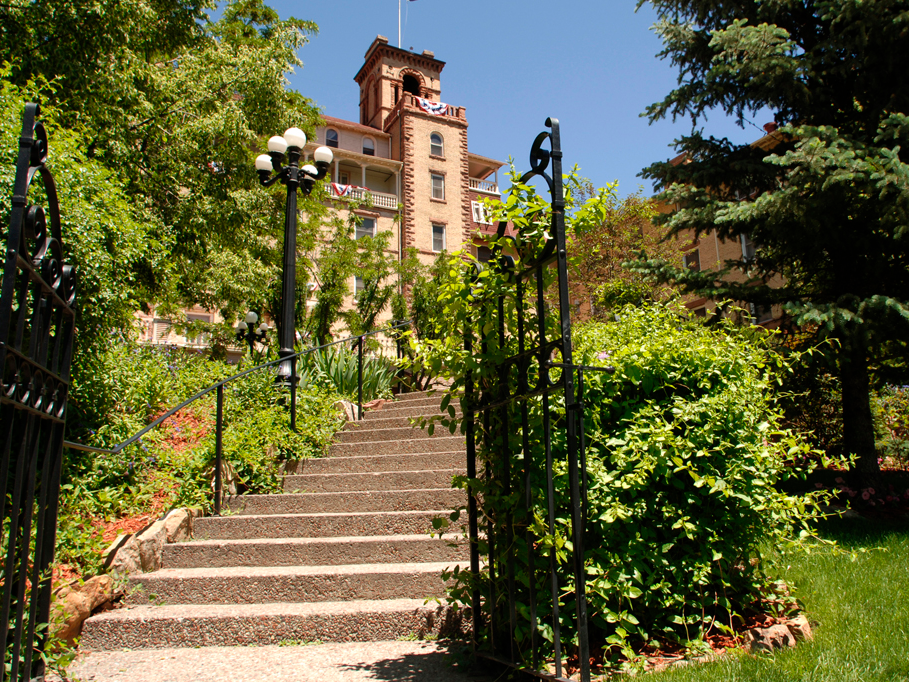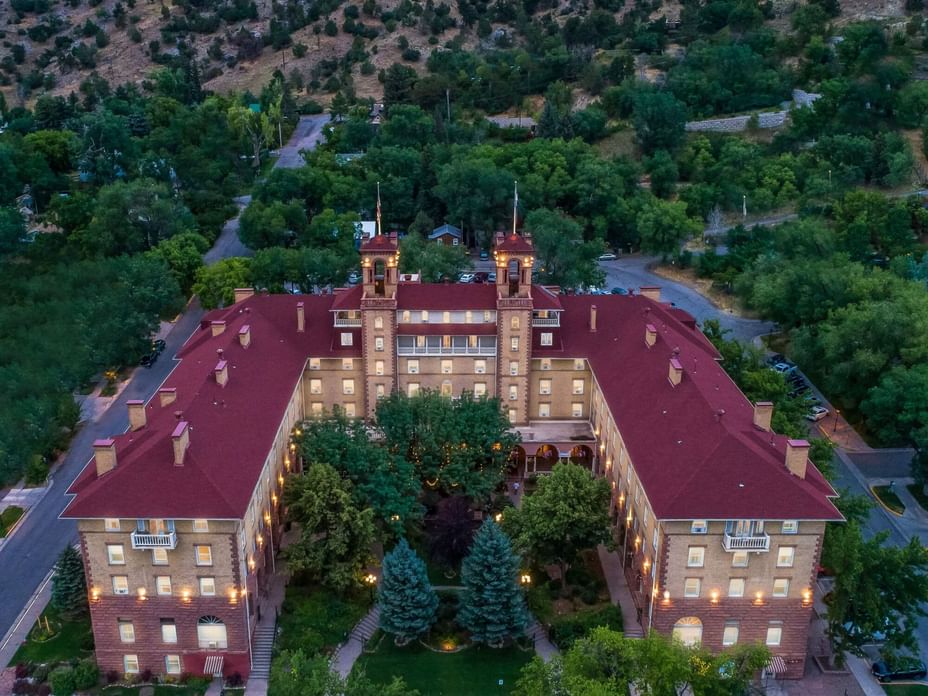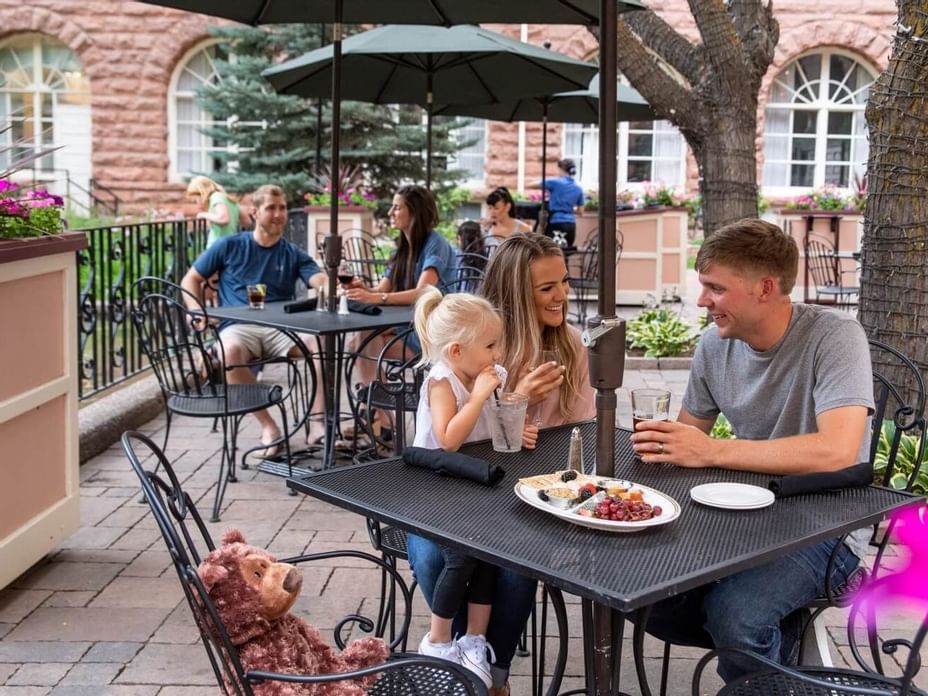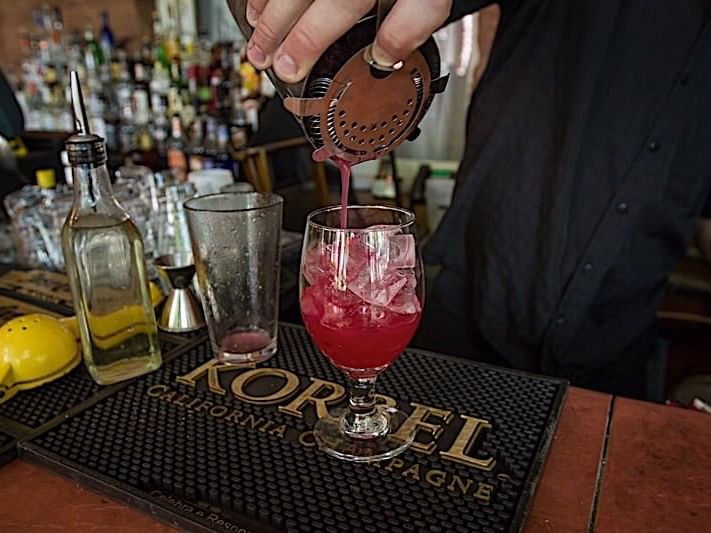 The days are getting longer and warmer, perfect conditions for an alfresco meal and drinks with friends outside at Hotel Colorado in Glenwood Springs. While the hotel wraps up its outdoor spring cleaning and gardening, visitors can enjoy the fresh-air ambiance beginning Wednesday, May 25, when Hotel Colorado Restaurant & Bar opens outdoors for the summer season. A bar set up on the portico serves cocktails, frozen drinks, wine and beer while in the courtyard, diners can pull up a chair for lunch or dinner.
Ready to Bloom
In the past few weeks, the hotel has been busy getting outdoor spaces and flower beds ready for planting. "We've already begun planting our flower boxes, our perennials are in full bloom throughout the courtyard, and our hanging flower baskets have been ordered," said Marketing Manager Taylor Thulson. "Our outdoor dining area is shady, beautiful and one of the few places in Glenwood Springs where you can eat, enjoy a drink and listen to live music."
Lunch & Dinner Spreads
In addition to a gorgeous setting, Hotel Colorado is rolling out new lunch, dinner and happy hour menus for summer 2022. Lunch highlights include comfort fare like burgers, sandwiches, flatbreads and street tacos. Dinner entrees are protein-focused with specialties like locally-raised ribeye steak, Knob Creek bourbon brown sugar salmon, Colorado honey-brined herb chicken and crab-stuffed trout. The happy hour menu offers a variety of drinks that pair with delectable noshes and nibbles, including tacos, veggies nachos, fried deviled eggs and charcuterie trays.
Laid-back Libations
Cap off the day with a drink at Hotel Colorado Restaurant & Bar. Stay cool with Summer Spritzers in three flavors, frozen piña coladas or margaritas. Alternatively, sip old fashioneds available with a choice of three bourbons. Other signature cocktails include Walter's Whiskey Smash, River Rider, Molly's Gimlet, Thyme for a Salty Dog and a Spicy Watermelon Margarita.
The Train Station drink is a hoot and calls out the local Amtrak passenger train for its tardiness "because it is always absinthe." It features Colorado vodka, absinthe, raspberry liquor, lime juice and simple syrup. The hotel promises that if the train is late to leave the Glenwood Springs train station, they'll lop $2 off the price for the inconvenience.
Evening Entertainment
Hotel Colorado will also soon be humming with live music. Catch summer tunes Thursdays from 7 to 9 p.m. and Fridays and Saturdays from 9 to 11 p.m. The lineup, which is still being solidified, will include shows by talented local musicians including fan favorite Rodrigo Arreguin performing either outdoors in the courtyard or inside at the Hotel Colorado Restaurant & Bar. Check back with Hotel Colorado for the most up-to-date information.
Refreshed and rejuvenated, Hotel Colorado is ready to ease into summer. Make plans to stay at Hotel Colorado, the most historic and welcoming lodging establishment in Glenwood Springs, and enjoy the best days and nights of the season.