Hotel Colorado is Home Base for Glenwood Springs Activities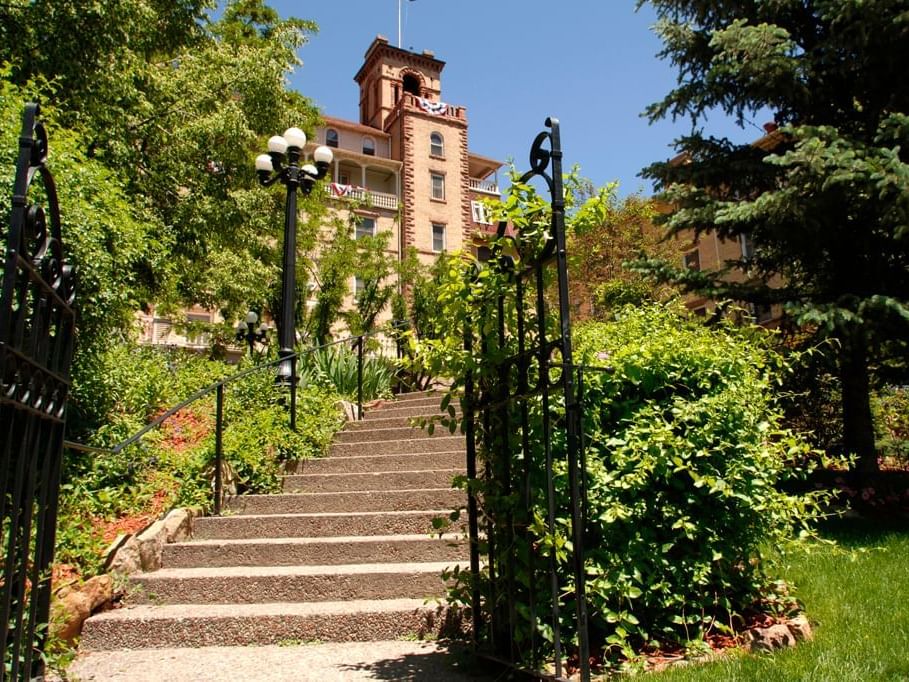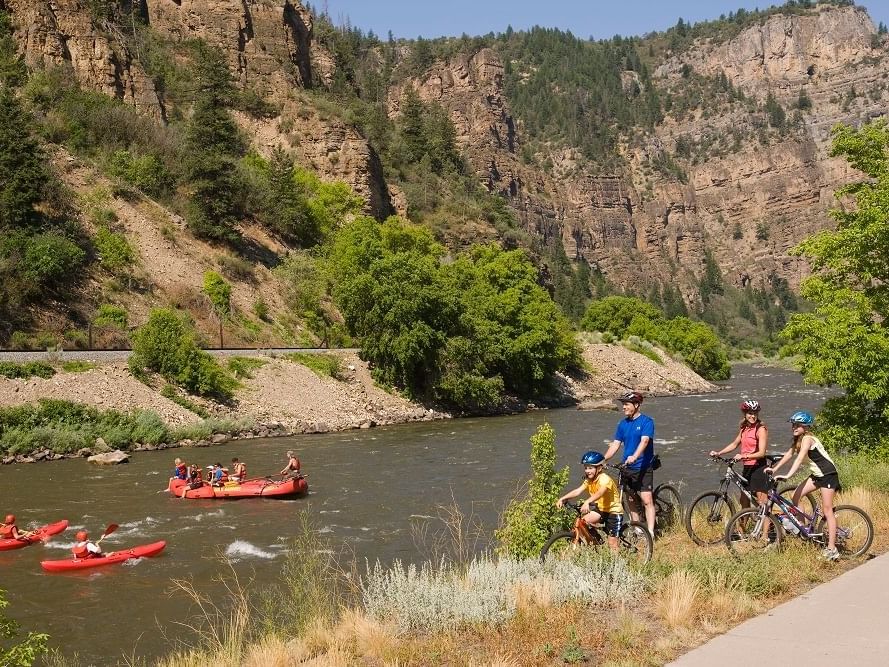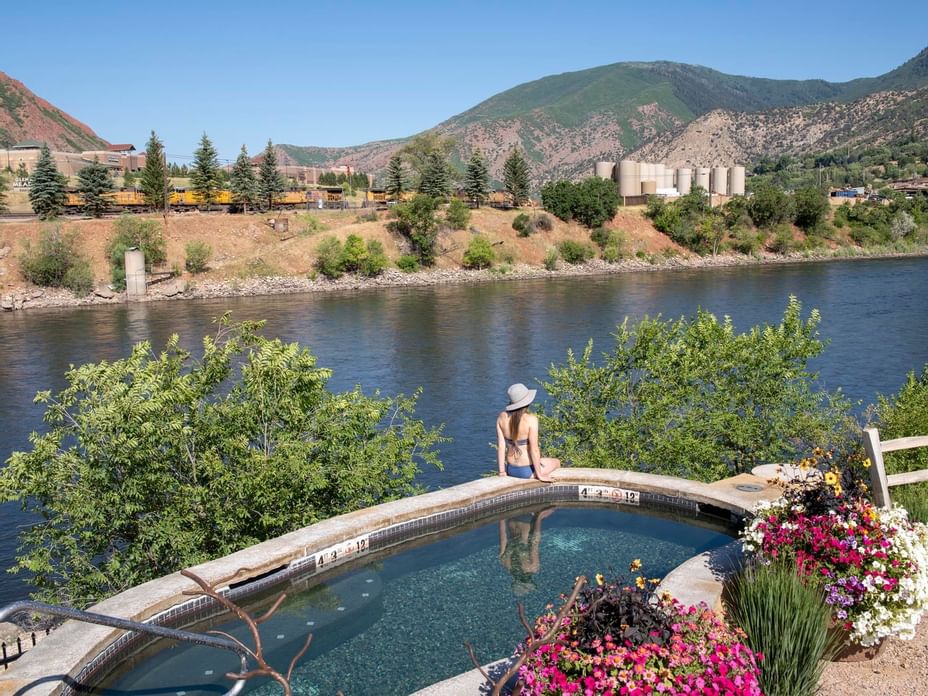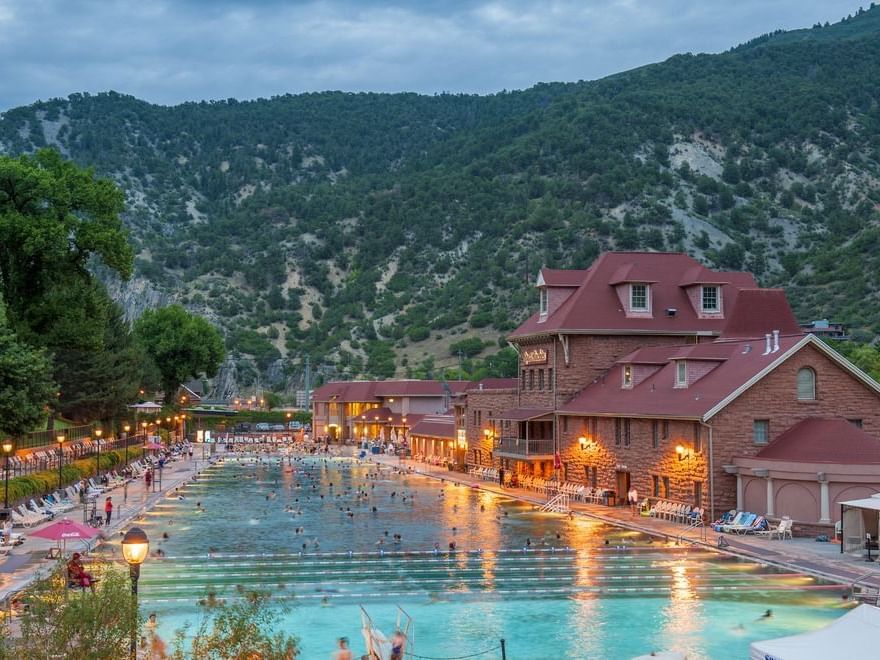 In recent months we've acclimated to living and vacationing in a new way. Whether we're taking a trip to the grocery store or taking a vacation to Hotel Colorado in Glenwood Springs, chances are we have the essentials with us—face-coverings and hand sanitizer. We've learned to automatically social distance and wash our hands whenever we get the opportunity. While safety is paramount right now, so is letting loose especially on your Colorado summer vacation. With Hotel Colorado as your home base, summer fun—Glenwood Springs-style—is just outside our front door.

Plan for Fun

In the current environment, most activity-based businesses in Glenwood Springs require guests to call ahead or make reservations. For the best possible time, be sure to make advance arrangements or check business websites for important information regarding health guidelines; by doing so you'll avoid disappointment and know what to expect when you arrive. Also, keep in mind that a face-covering ordinance is in place in downtown Glenwood Springs, meaning while strolling, shopping or just hanging out remember to keep your nose and mouth covered.

Let's Do This!

Glenwood Hot Springs Pool. The world's largest hot springs pool is ideally located across the street from Hotel Colorado and operating on a first-come-first-served basis. For maximum fun, plan to arrive early in the day.

Iron Mountain Hot Springs. Sign up online for a 2-1/2-hour soaking experience with riverside and mountain views. Sixteen hot springs soaking pools and a freshwater family pool provide ample opportunities for geothermal relaxation.

Glenwood Caverns Adventure Park. America's only mountain-top theme park is open daily for thrill rides, family attractions, cave tours and more. Make reservations online.

Rafting. Ride whitewater rapids through scenic Glenwood Canyon. With reduced capacity and trips limited to occupants from one or two households, rafting excursions book up quickly. Because of the potential for getting wet, masks are not required while rafting.

Fly Fishing. Plumb the area's Gold Medal waters for trout and other native fish. Guided fishing trips are always in small groups, but if casting from shore remember to maintain six feet of social distance.

Biking. Cycling trails include the Glenwood Canyon Recreation Path, the Rio Grande Trail, Grandstaff Trail, the Wulfsohn Trails and others. Face coverings are not required while riding.

Glenwood Vaudeville Revue. This troupe of talented actors, singers and comedians is giving COVID a good poke in the ribs with their new show and their antics will leave you in stitches. Masks are required while watching the show.

Glenwood Downtown Market. Every Tuesday from 4 to 8 p.m. artisans along Seventh Street present a bounty of local products for sale. With your face-covering on, peruse the booths and enjoy the street-fest atmosphere.

Kick your summer fun into high gear at Hotel Colorado in Glenwood Springs. Learn more and book your stay at Hotel Colorado today!