Hotel Colorado's Favorite Day Trips and Photos to Take Now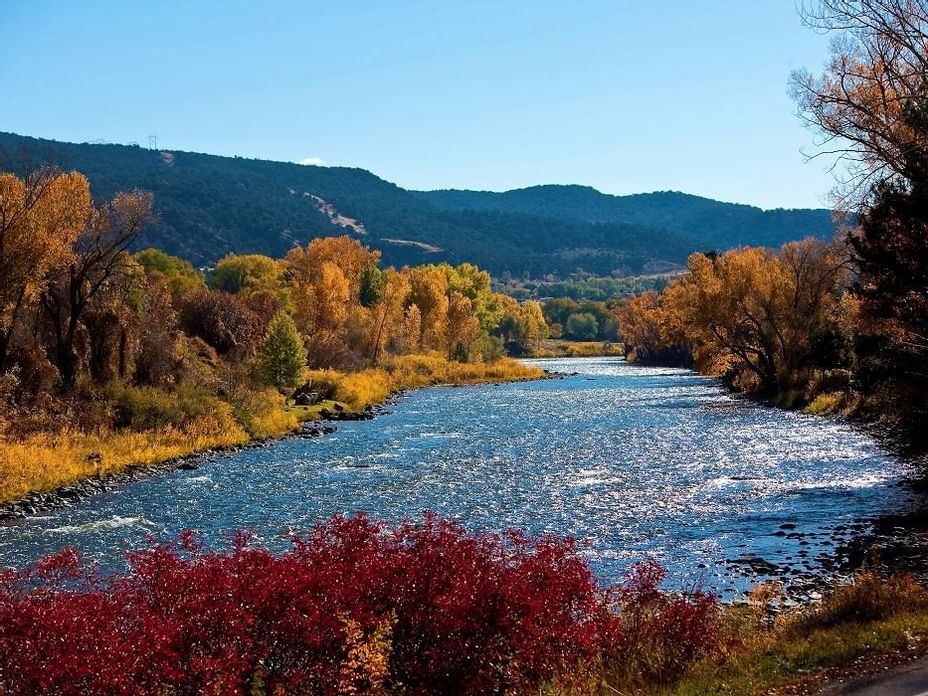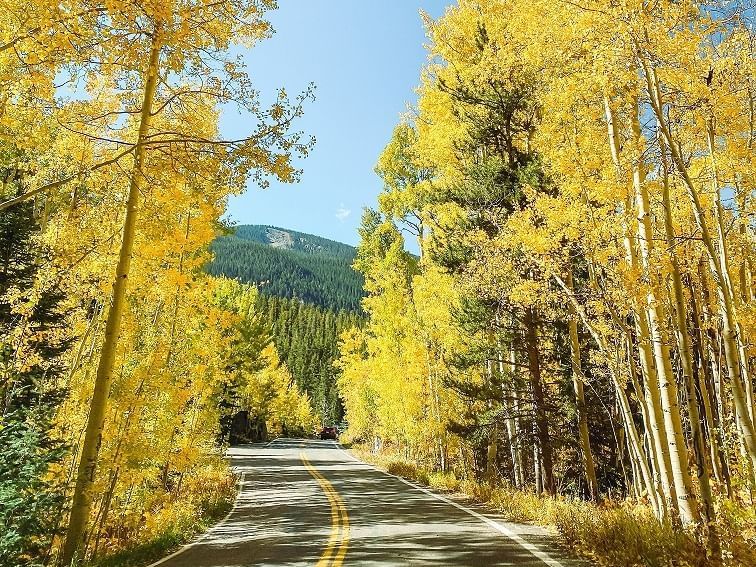 Hands down the prettiest season of the year, fall in the Colorado mountains is made for discovering towns in the vicinity of Hotel Colorado. The landscape is ablaze with autumn colors, the roads are dry, and capturing the moment is as easy as following our 1-2-3 photo-op tips.
1. Minturn. Under an hour from Glenwood Springs, Minturn is sandwiched between Vail and Beaver Creek ski areas. Though its neighbors are glamourous and famous, Minturn is an authentic small town with a delightful Main Street that's perfect for leisurely strolling. Pop into interesting shops and boutiques like Holey Toledo, a consignment clothing store located in an old church building for unexpected finds.
Photo-Op. The Red Cliff Truss Bridge is an architectural wonder just six miles from Minturn. From all angles, the steel arch structure that dates to the 1940s is spectacularly photogenic and considered one of Colorado's most iconic bridges.
2. Redstone. Another charming destination, Redstone is only 45 minutes from Glenwood Springs. You'll see evidence of the past everywhere. Historic beehive-shaped coal coke ovens line the highway. The coke they produced once served Colorado's booming steel industry. Notice also the abundance of white marble strewn about in the form of statues or slabs in yards and storefronts. The pale stone originates from the quarry in nearby Marble, which supplied material for the Lincoln Memorial in Washington, D.C. Continue to savor the sense of traveling back in time with lunch or a cocktail at the historic Redstone Inn.
Photo-Op. Hays Creek Falls is a roadside stop you'll want to break for. Located a couple miles south of Redstone, it features a 40-foot cascading waterfall. A quick stop, the easy-to-get-to falls are just a few yards from the wayfinding sign.
3. Paonia. The longest of the three day trips, the drive to Paonia is about 90 minutes from Glenwood Springs. This jaunt offers fall travelers some of the best leaf-peeping panoramas in the state, especially of McClure Pass. The views are breathtaking with golden aspen in the foreground and snow-capped Chair Mountain in the distance. Paonia is also Colorado wine country. Tour the area's many wineries including Azura, Black Bridge, Stone Cottage, Qutori and more.
Photo-Op. For a photo that screams autumn splendor, pull into Big B's, a legendary local hangout with a hard cider taproom, farmers' market, regular live music and family entertainment. Grab a u-pick-it basket and head to the orchard to pluck apples fresh from the tree. Take snaps throughout for a fall-themed photo shoot.
These gorgeous Colorado towns are ready to be explored and easily accessible when you stay at Hotel Colorado in Glenwood Springs. Learn more and make reservations to stay today!