Dreamy Fall Weddings at Hotel Colorado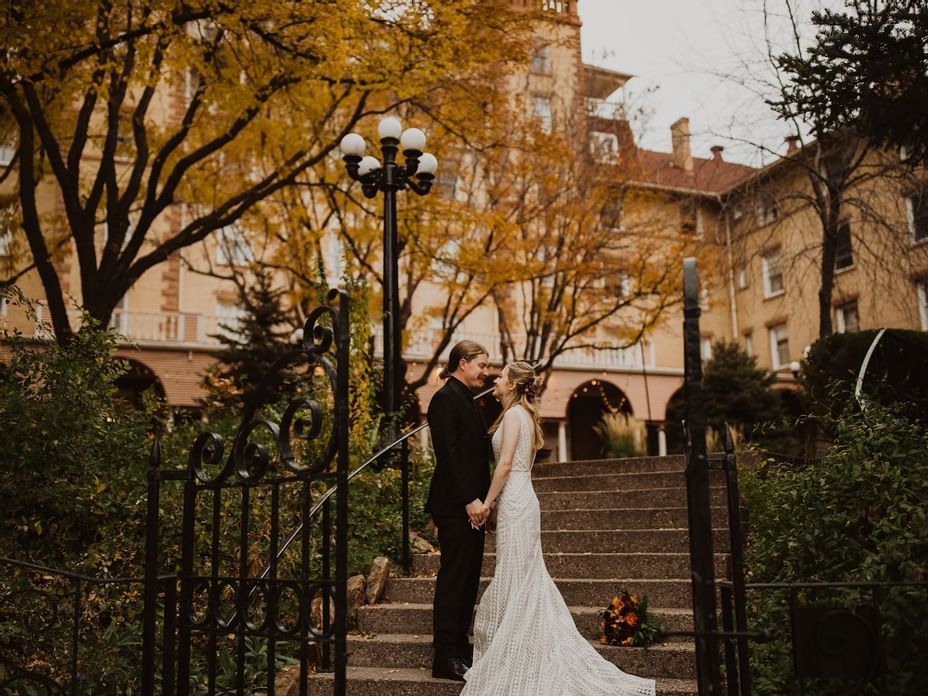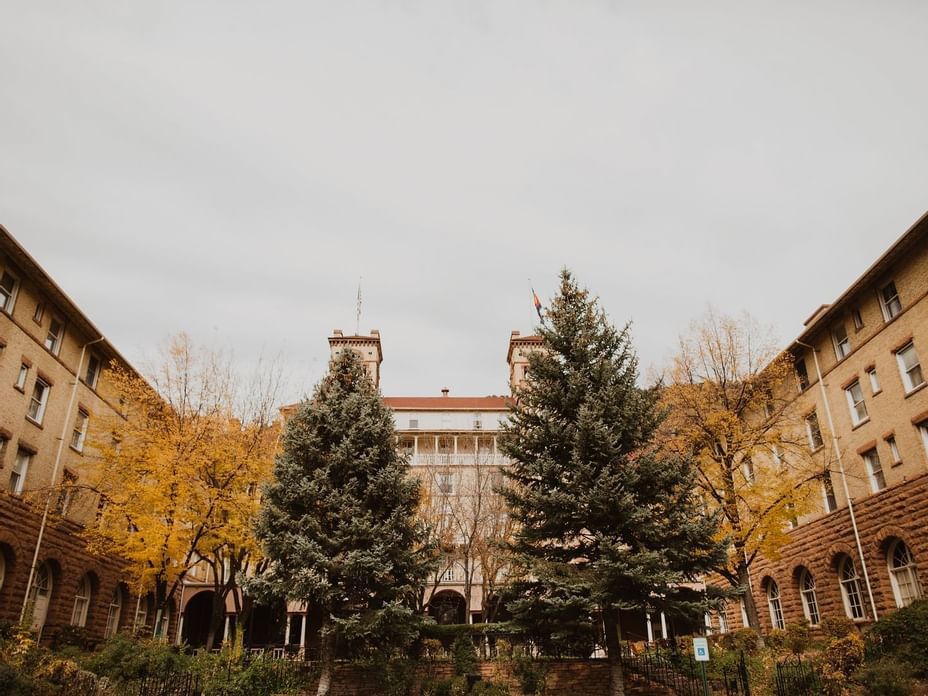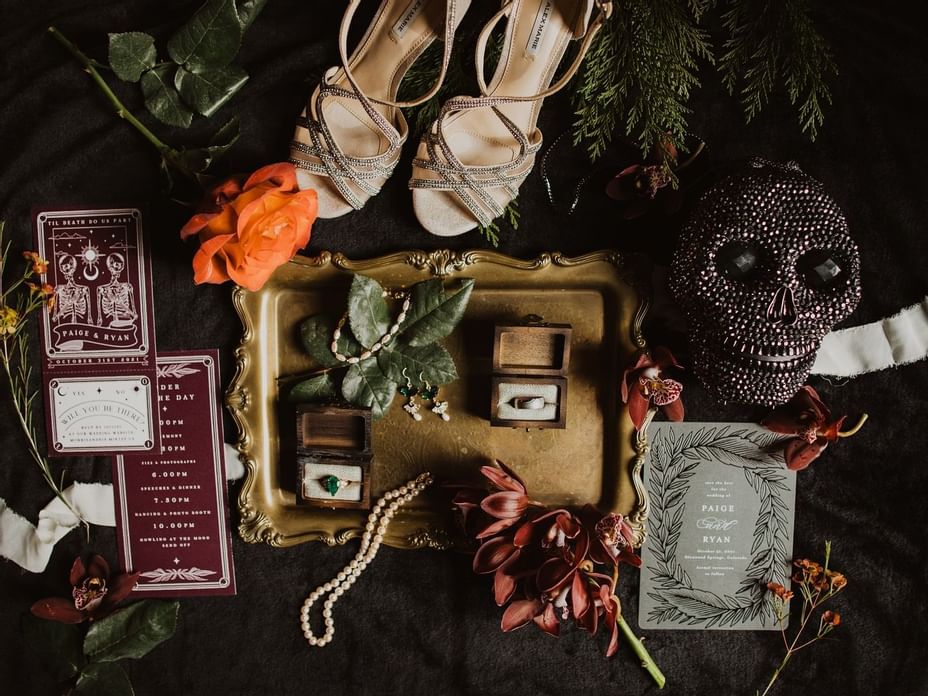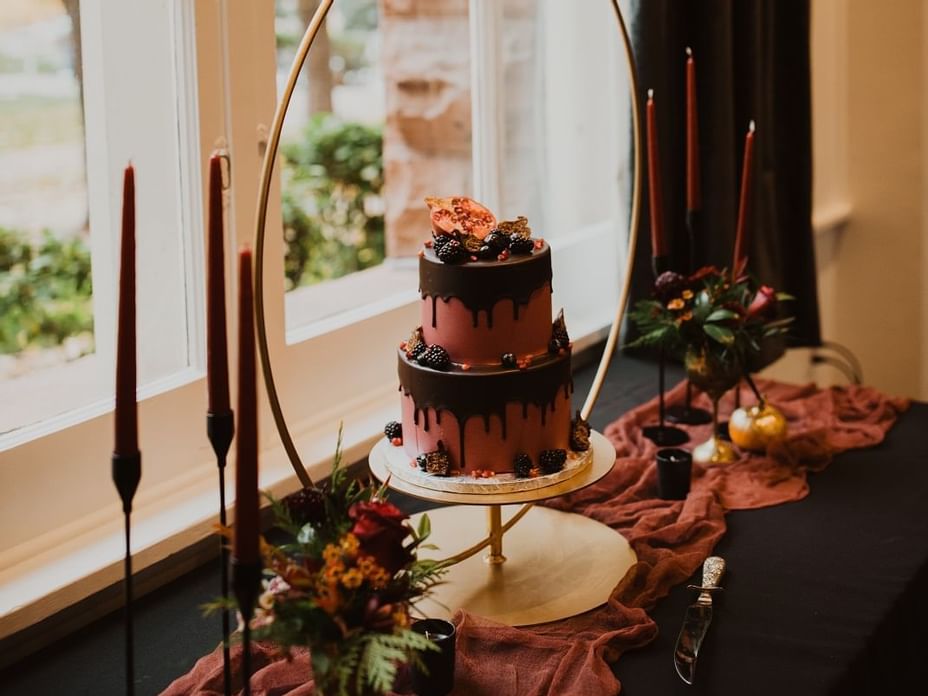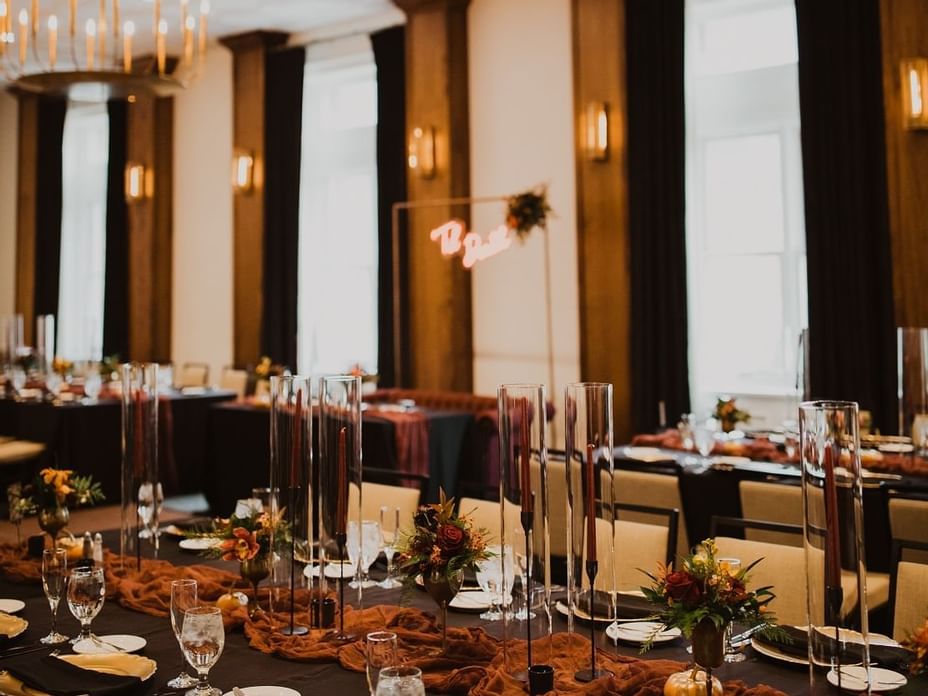 There are so many great reasons to get hitched in the fall at Hotel Colorado. For starters, it's one of the prettiest times to be in Glenwood Springs. The mountains surrounding the historic property are dappled with gorgeous fall colors, the height of tourist season in the rear-view mirror and the overall mood is quieter, cozier and more romantic.
Beautiful Indoors & Out
Like a breeze of fresh air, fall is a most hospitable season. Sunny skies and moderate temperatures open up a variety of celebration spaces at Hotel Colorado. Take advantage of the spectacular weather with a ceremony staged outside in the courtyard. We'll transform the patio restaurant into a wedding venue that puts the two of you front and center. After "the kiss" and happy applause, head inside with your bridal party and guests for a celebratory reception in one of the hotel's beautifully renovated ballrooms. Elegant touches throughout and modern lighting with a retro feel set the scene for a gathering to remember.
Tip: Hotel Colorado is a pet-friendly place. Since Fido is a family member and one of the gang, bring him along for the festivities and the photos. Treats and water, located in the lobby, are on the house for our furry friends!
Colors that Complement
If you gravitate to hues like burgundy, emerald green, navy blue, warm gold and fiery orange, fall is ideal to incorporate these gem tones into your wedding palette. The rich shades make a striking showing amid the radiant fall foliage in the courtyard and the opulent furnishings, woodwork and masonry in the lobby of the hotel.
Tip: Traditional veils are always beautiful and appropriate. For a more eclectic coif-topper, brides might consider wearing a jaunty hat or a simple crown of flowers. Guys, depending your on style, autumn wedding attire can run the gamut from sharp tweed suits and bow ties to laid-back denim jeans with cowboy boots.
Fabulous Fall Décor
Details make all the difference when it comes to weddings. Go heavy on fall accents for tabletop decorations and floral arrangements. Some of our favorite autumn beauties for bridal and bridesmaid's bouquets include sunflowers, dahlias, ranunculus and, of course, roses. You also can't go wrong with tabletop accents that feature fruit, feathers and other fall fineries like pumpkins, pomegranates and pears, as well as pheasant tail feathers, pampas grass and dried leaves. Hotel Colorado has connections and works closely with trusted local vendors including florists who can help you create stunning floral arrangements.
Tip: For an inexpensive, DIY centerpiece with a rustic feel, create a tablescape using burlap and wood stumps or slices. Accent the arrangement with flower-filled mason jars for a low-key but charming look.
Like these ideas? Learn more about planning your fall 2023 wedding from our expert event planning team. Visit hotelcolorado.com today.
Photo Credit: Ashlee Crowden Photography