Hotel Colorado: Your Winter Sweet Spot in the Heart of Glenwood Springs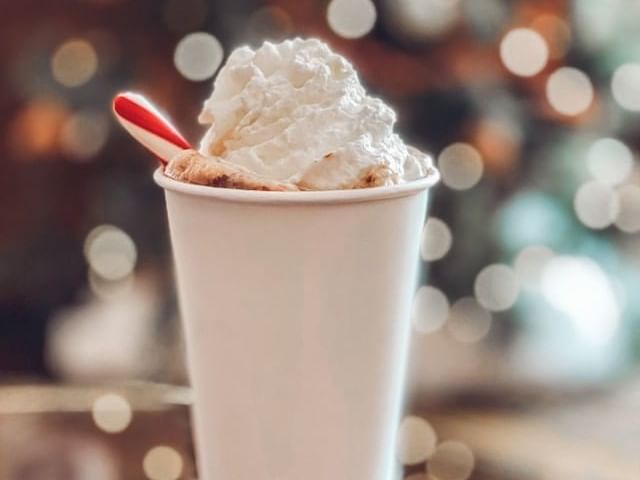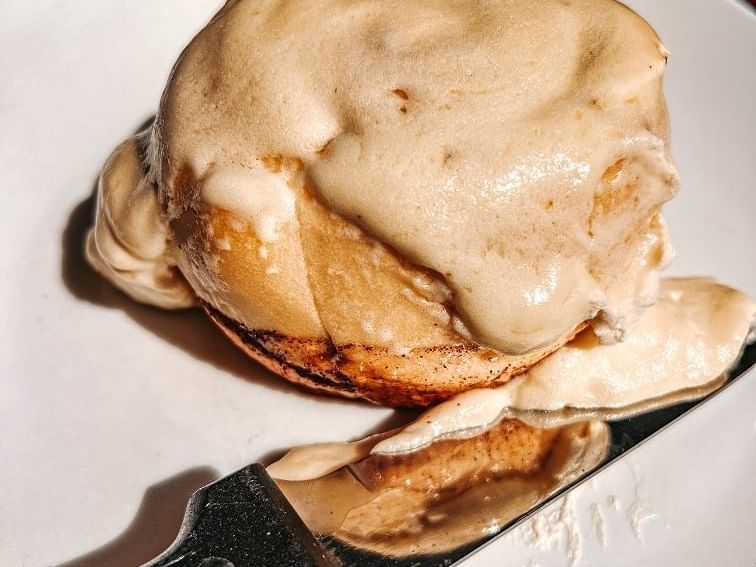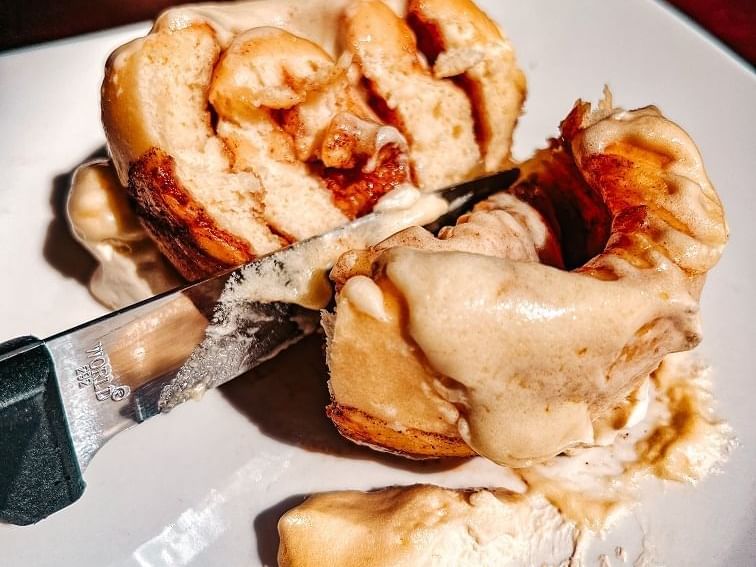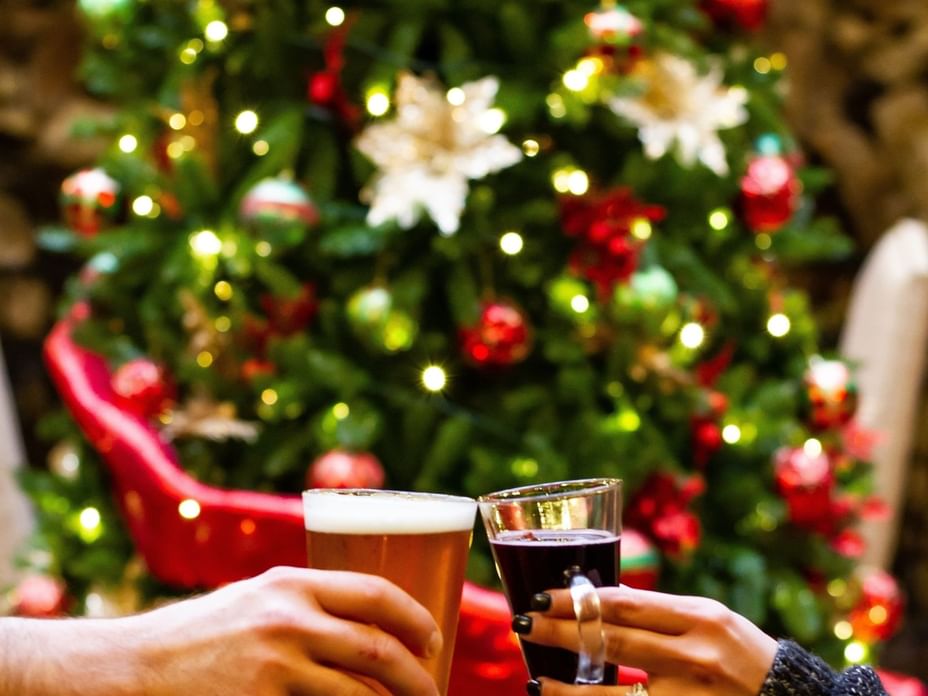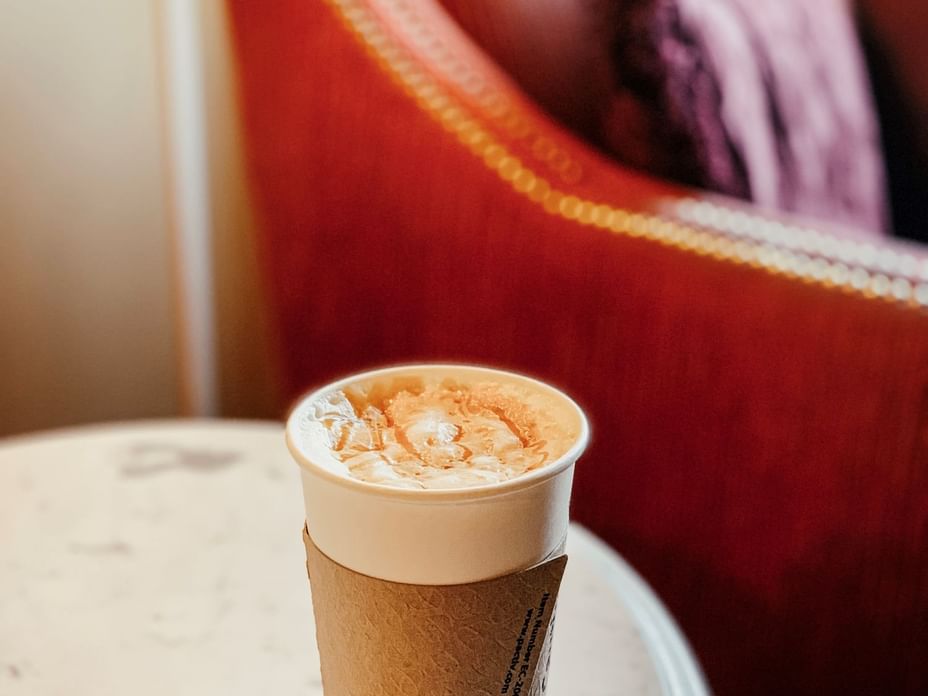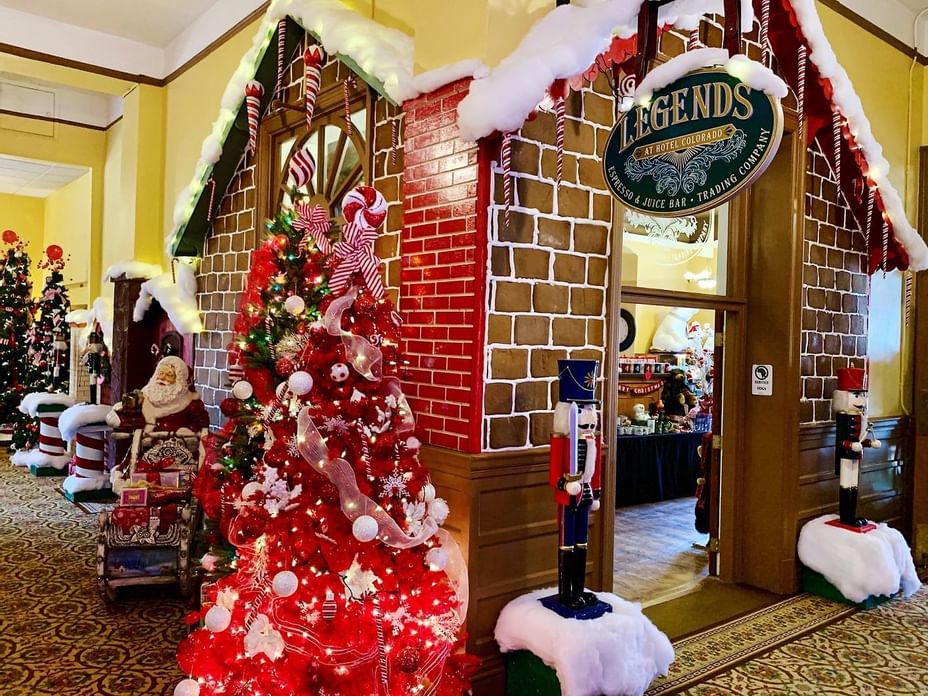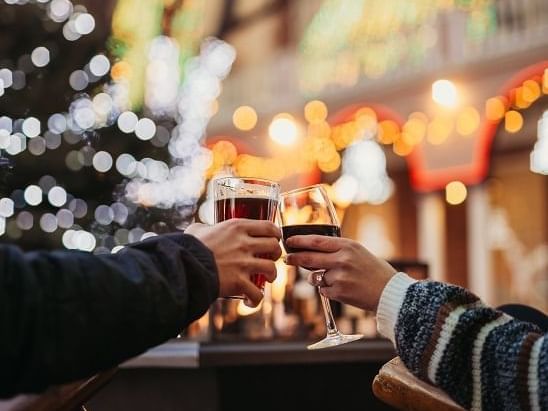 It's the season of celebration and nothing is simpler or more satisfying than taking a break from the bustle of holiday busyness for a relaxed time out to enjoy the pleasure of the moment. Engage the senses, especially the sense of taste with coffee drinks and baked goods from Legends Coffee and Gift Shop or cocktails and dessert served up at Hotel Colorado Restaurant and Bar. Throughout the holiday season, Hotel Colorado pulls out all the decorating stops as well so you can enjoy all these goodies in an atmosphere unlike any other.
Coffee & Cinnamon Buns—Yes, Please
During the holidays, Legends Coffee and Gift Shop in the main lobby of Hotel Colorado is transformed into a life-sized gingerbread house. The exterior is decorated with real gingerbread bricks that are adhered to the wall with mortar made of white icing. If the spicy aroma is not enough to tempt you inside, the menu of delicious coffee drinks and the selection of baked goods is sure to delight you.
Expertly brewed by baristas, the menu delivers all your favorite caffeinated concoctions including ever-popular milk-forward lattes and mochas to full-strength shots of espresso. There's also an assortment of organic teas, as well as tea-based brews like the London Fog that features the British standard Earl Grey, steamed milk and a shot of vanilla. For kids, choose hot apple cider, hot chocolate or a steamer with a delicious flavored syrup.
With nearly two decades of experience, Hotel Colorado's seasoned barista, Chely, takes pride in creating the perfect cup of coffee tailored to your preferences and shares her favorite combination. "I love to make coffee. My favorite is having the caramel macchiato with a cinnamon roll."
To accompany your coffee, be sure to explore the range of mouthwatering baked goods and quick sandwiches all made from scratch daily.
Drinks & Dessert—A Delectable Way To End A Winter Day
When the day calls for a sweet ending or a cozy nightcap, Hotel Colorado Restaurant and Bar is the perfect destination. Top off your evening with a delectable dessert. The options are nothing short of heavenly, with standout choices like the rich chocolate torte, classic New York cheesecake or comforting homemade peach cobbler. Younger guests will also enjoy the selection of delightful ice creams.
The updated winter drinks menu offers a variety of warming options to thaw the chill after a day spent outdoors. Sip on hot mulled wine, a spiked hot chocolate with your choice of liquor or a soothing cranberry hot toddy. Other seasonally appropriate selections include a classic white Russian, the brandy-based B&B cocktail and the indulgent hazelnut chocolate martini. If you're looking for something to send you off to a good night's sleep, opt for a timeless classic like a Manhattan, an old fashioned or the Al Capone, featuring whiskey and amaretto.
Glenwood's Sweetest Spot for the Holidays and Beyond
Hotel Colorado is your winter sweet spot in Glenwood Springs, offering delectable experiences that engage your senses and celebrate the holiday season in style. Whether you begin your day at Legends Coffee and Gift Shop or end it with drinks and dessert at Hotel Colorado Restaurant and Bar, you're in for a treat. Make plans to visit Hotel Colorado today!