Say I Do! Tie the Knot at Hotel Colorado in Glenwood Springs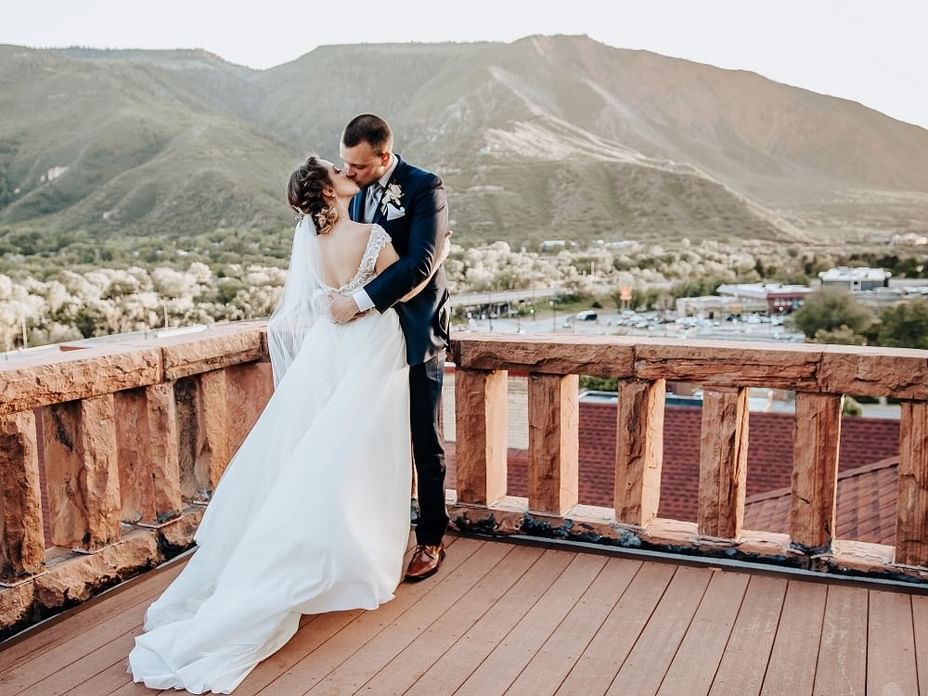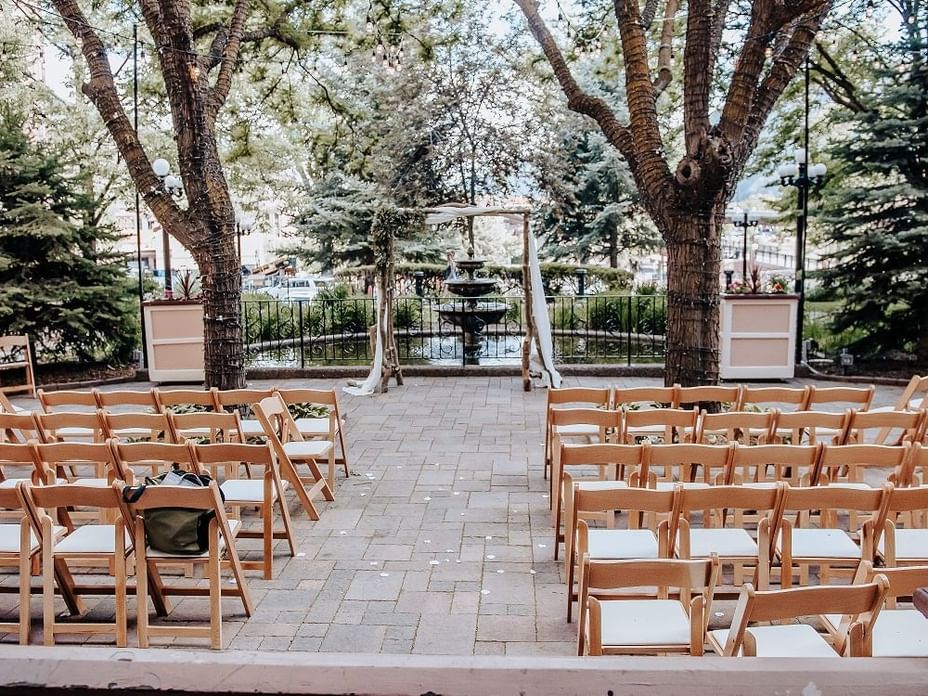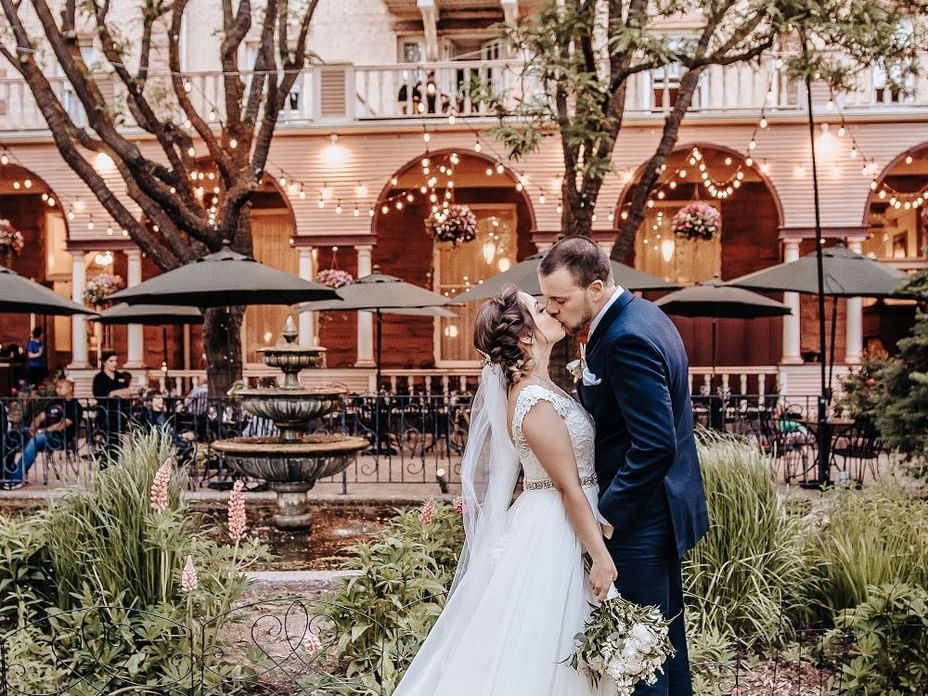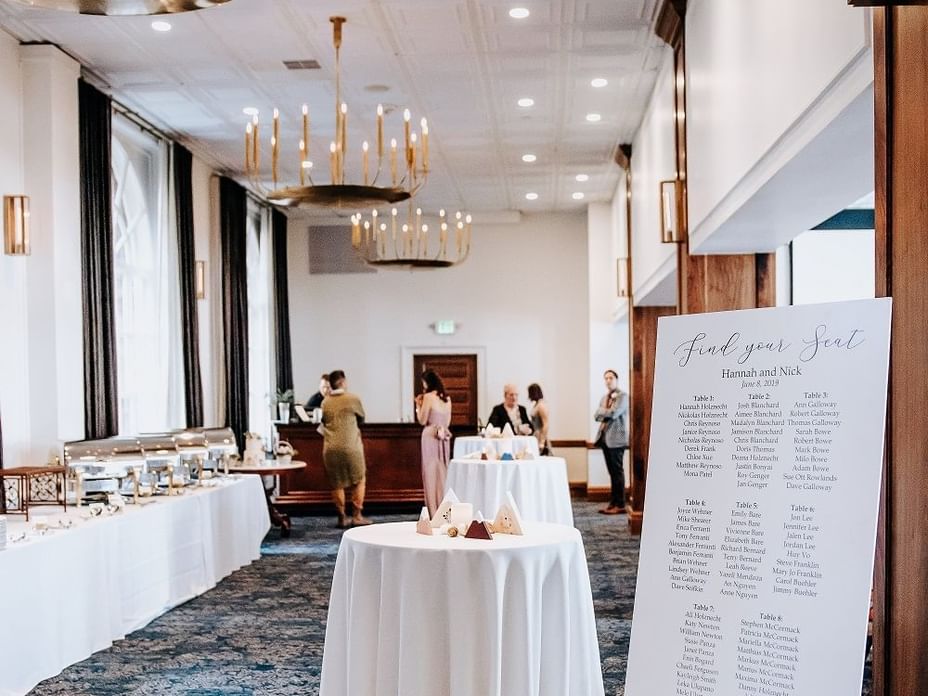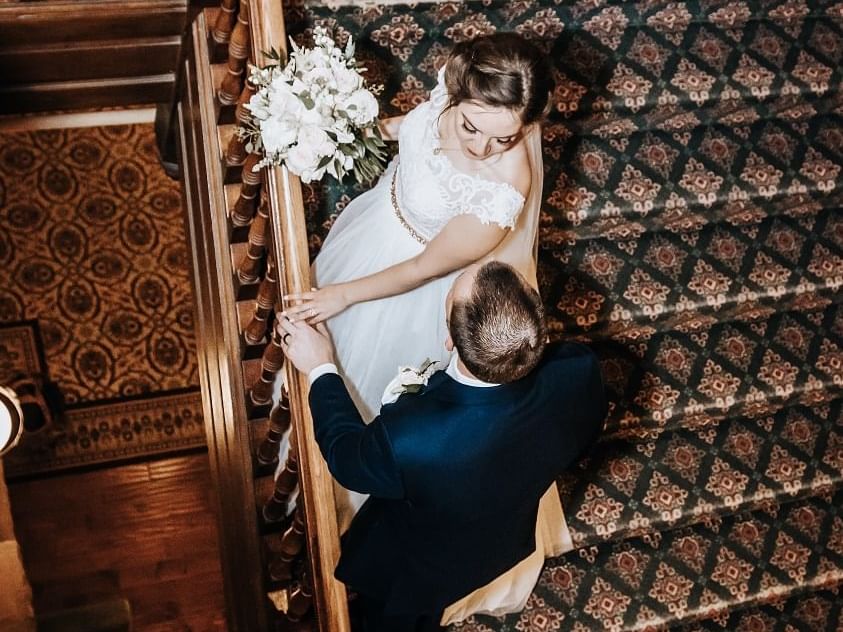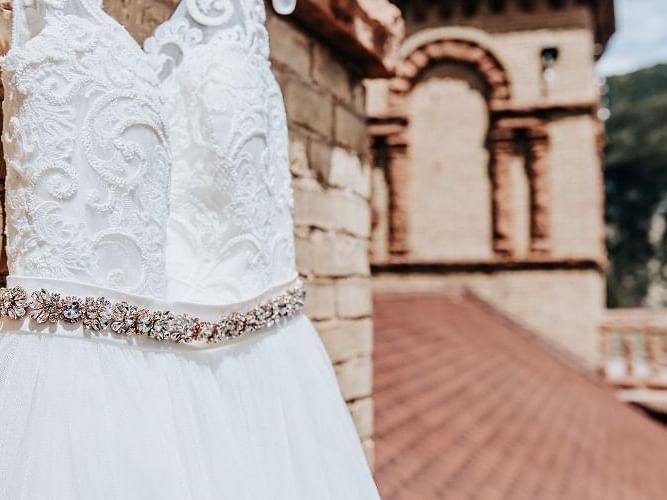 If you're looking for a romantic wedding venue imbued with endless charm and just steps away from Colorado's great outdoors, look no further than Hotel Colorado. This historic hotel gem, often called the "Grand Dame" of the Rockies, is the perfect place to say "I do" on your wedding day.
Romance in the Air
At Hotel Colorado, romance is always in the air. The iconic hotel, built by a silver baron in 1893, exudes Old-World ambiance with its elegant Italianate architecture and sumptuous interiors that artfully blend vintage appeal with modern conveniences. When the weather is warm and inviting, couples often choose to get married al fresco. Imagine exchanging vows in Hotel Colorado's stunning courtyard on a summer or fall day when flowers and foliage are at their peak. A centerpiece fountain with a koi-filled pond adds magic to the fairy-tale backdrop for one-of-a-kind wedding photos.
A Feast for the Senses
Let's talk about food! At Hotel Colorado, you and your guests are in for a treat. The hotel's culinary dream team will create a mouthwatering feast to remember on your special day. From impressive gourmet dishes to delights that cater to your unique preferences, every menu item from the starters to the main course is expertly prepared with one goal in mind: to bring you complete satisfaction and happiness on your big day. Keeping the feast and festivities moving right along, our professional catering staff is at your service from the start of cocktail hour to the final toast of the evening.
Fun Loving & Adventurous
If you and your partner are outdoor enthusiasts, Hotel Colorado is your wedding day launchpad for action and adventure. Glenwood Springs is most famous for its geothermal hot springs, located conveniently across the street from the hotel, but there's so much more for those willing to venture farther afield. How about a pre-wedding whitewater rafting trip down the Colorado River or a post-wedding hike to Hanging Lake in Glenwood Canyon. For high-flying fun, take your out-of-town friends and family to Glenwood Caverns Adventure Park for thrill rides including the new Defiance roller coaster. Adding outdoor excitement will make your wedding weekend an unforgettable experience!
Picture Perfect Memories
As the saying goes, "Pics or it didn't happen!" At Hotel Colorado, you'll have plenty of opportunities to capture all those special wedding moments. From the hotel's exterior to its inviting interiors, every corner is a potentially Instagrammable spot. As a couple, bask in the limelight posing for wedding portraits in the flower-filled courtyard, in front of a regal stone fireplace in the lobby or with your wedding party on the sweeping staircase that leads the way to newly remodeled guest rooms on the upper floors. With so many picture-perfect vignettes, you, your photographer and your guests will have plenty of snappable options from which to choose. The best part is both formal and candid moments captured on camera will make for cherished memories that will last a lifetime.
Hotel Colorado in Glenwood Springs is the perfect place to tie the knot for couples seeking a venue that offers an unbeatable combination of history, romance and adventure and a doting staff to make the day go off without a hitch. Learn more and say "I do" to your wedding at Hotel Colorado.
Photos by Carved Tree Photography.