Why You Should Spend Spring Break In Glenwood Springs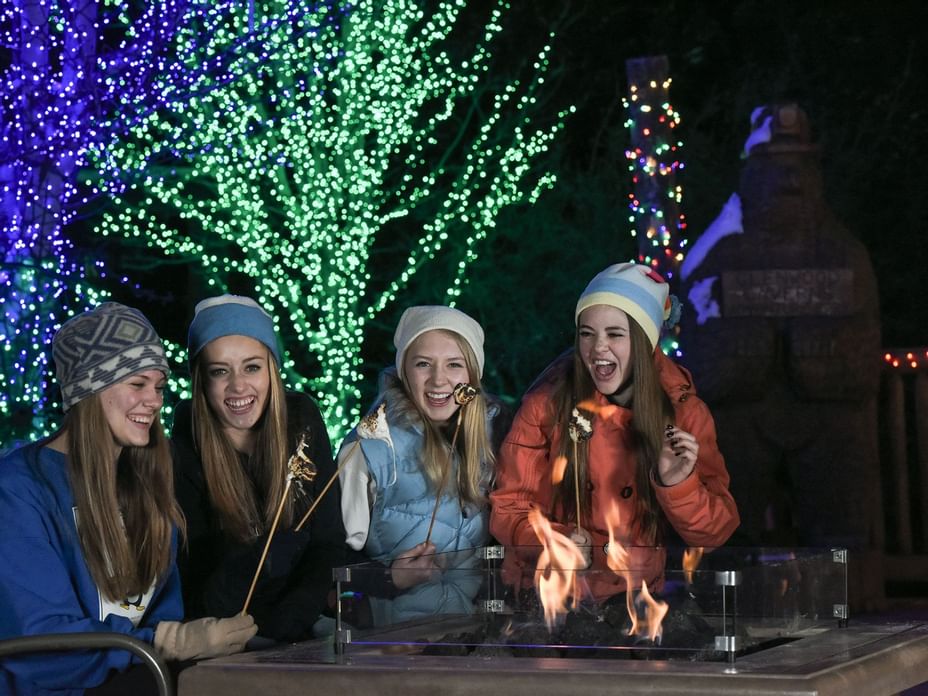 Spring break is right around the corner, and you're probably looking for something fun to do with the kids! Maybe you want a vacation, but you don't want to spend a fortune on travel. Maybe you want to have a relaxing week off work, but your kids want excitement and adventure. We've got good news: you don't have to choose! If you spend your spring break in Glenwood Springs, you can have all of the above and more!
Glenwood Caverns Adventure Park Re-Opens
Glenwood Caverns Adventure Park has been closed for the winter while the Iron Mountain Tramway was renovated, but now it's fully modernized and will be ready to go once the park reopens in March! The old tram had 18 cabins, transporting 300 guests per hour, but the new one has 44 cabins that increase capacity to over 1000 guests an hour.
At the top of the scenic, 4300-foot gondola ride, you'll find a huge variety of activities for guests of all ages. Glenwood Caverns was discovered in 1885 but was closed to the public in 1910. The current owners renovated the caves, installed airlock doors, cleaned up vandalism, and added lighting to showcase the amazing cave features.
If cave tours don't sound like your cup of tea, try out one of Glenwood Caverns Adventure Parks' thrill rides! From the Giant Canyon Swing, which swings out over a cliff 1300 feet over the Colorado River, to the Alpine Coaster, 3400 feet of hairpin turns through the sweeping vistas and mountain terrain of Iron Mountain.
Glenwood Hot Springs Pool Is Fun For The Whole Family
Glenwood Hot Springs Pool is the largest mineral hot springs pool in the world, offering 30,000 square feet of relaxing and splashing. It's an aquatic playground the size of a football field, and whether you feel like hanging out in the giant main pool or unwinding in the 104-degree soaking pool, you can feel your stresses melt away.
Get Your Heart Rate Up With An Adventure In The Outdoors
If you just want to get outside and take in the spring air with a casual walk, the bike trail up Glenwood Canyon is idyllic, surrounded by the soaring cliffs and majestic river.
Hanging Lake Trail is another Glenwood Springs classic, offering a short but steep hike up to the breathtaking falls above the lake. Hike a few yards farther to Spouting Rock, a stream of water that pours forth from the middle of the cliff face. Make sure you pack snow shoes or spikes and warm clothing!
If you want a real challenge, check out Thomas Lakes! The trail starts above Carbondale, up the valley from Glenwood Springs, and climbs just over four miles toward the summit of Mount Sopris. The summit trail itself is tricky to navigate in the spring, as it'll still have snow on it, but the lakes are breathtaking in the spring.
Ski Some Spring Snow at Sunlight
One of the best things about spring in the Rockies is that you can hike, bike, and ski all in the same day. Sunlight Mountain is a charming mountain with terrain for anyone of any skill level, open well into the spring. Take a spin through the terrain park or carve up some late-season corduroy in a t-shirt with the kids — it's up to you!
Grab A Bite To Eat
Glenwood Springs is home to dozens of exciting restaurants and other eateries. If you're looking for locally-brewed beer, the Glenwood Canyon Brewpub offers a wide variety of options, along with hearty pub fare that'll fill you up after a long day of outdoor excitement.
If you want something a little more upscale, the Pullman downtown offers modern American cuisine in a contemporary atmosphere. Or stop by the Rivers, one of Glenwood Springs premium dining experiences, with a deck that hangs right over the edge of the Roaring Fork River — a perfect venue for a warm spring evening.
There are also coffee shops, pizza parlors, bakeries, and tons of other options from intimate and romantic to casual and fun. Whatever you're craving, you can find it within an easy walk from downtown!
Take Advantage Of Our Vacation Packages
No matter what you decide to do while you're here, we've got a vacation package for you! Try our Ski, Swim, Stay package, which includes lift tickets at Sunlight, pool passes to the Glenwood Hot Springs Pool, and a night's lodging at the hotel.
Or spend the night in luxury with our Spa of the Rockies package, which includes any choice of 60-minute massage (excluding Hemp) and a hot springs passes for two people.
We've even put together a special Spring Break Pool Party package! Available only from March 14 to April 7, it includes four pool passes per day and a free Hotel Colorado pool towel, at a price you'll love. Book today!