The New Place to Meet: The Hotel Colorado in Glenwood Springs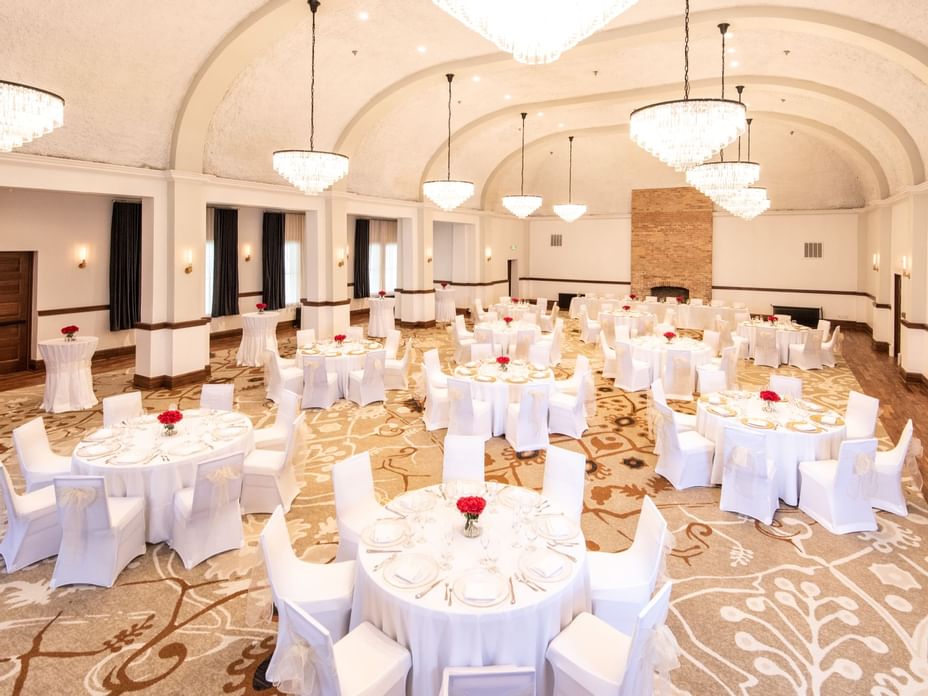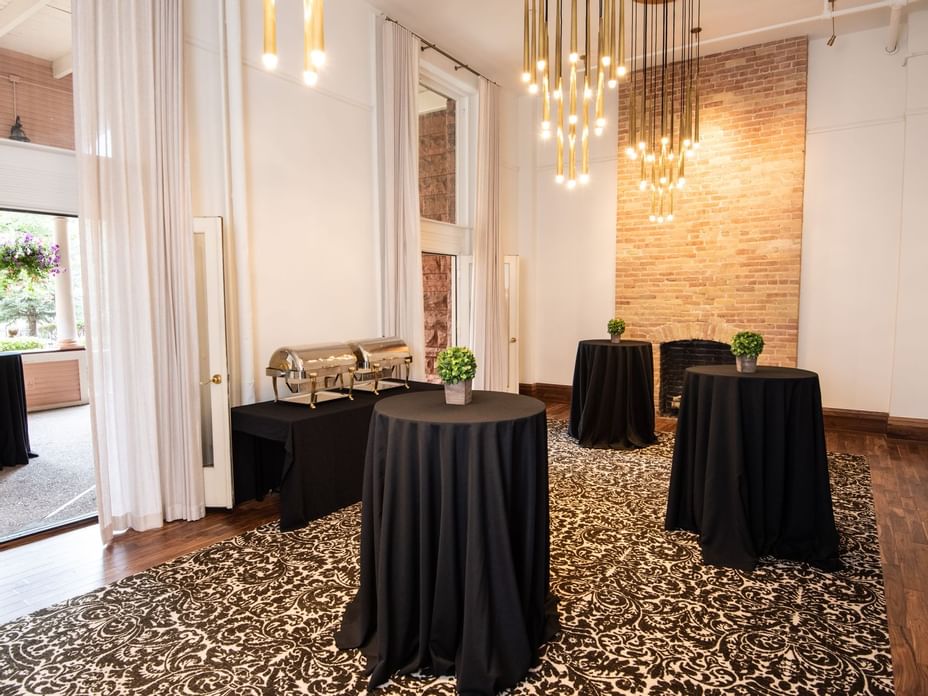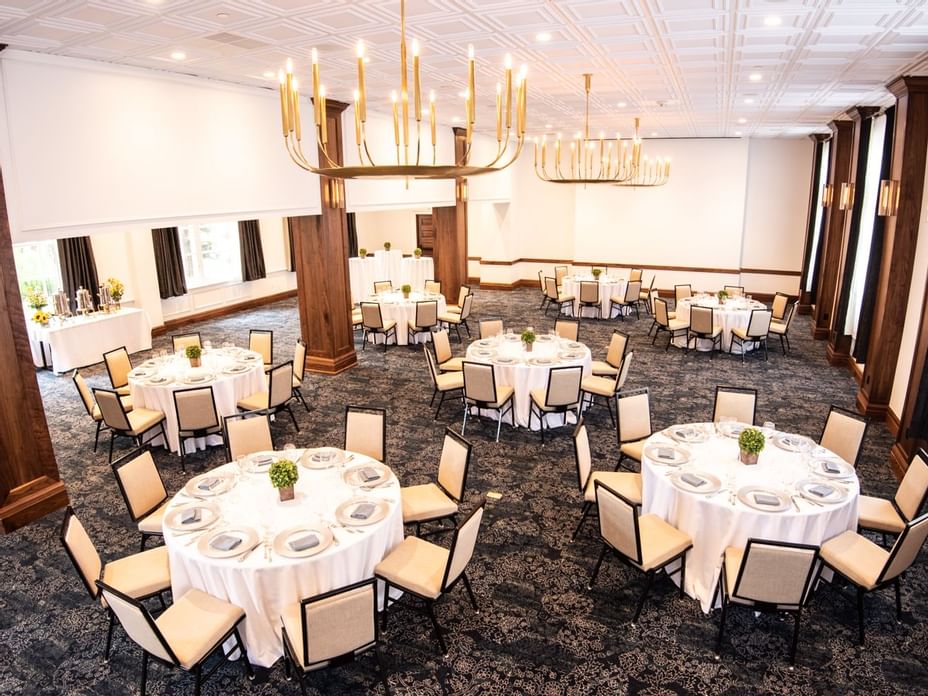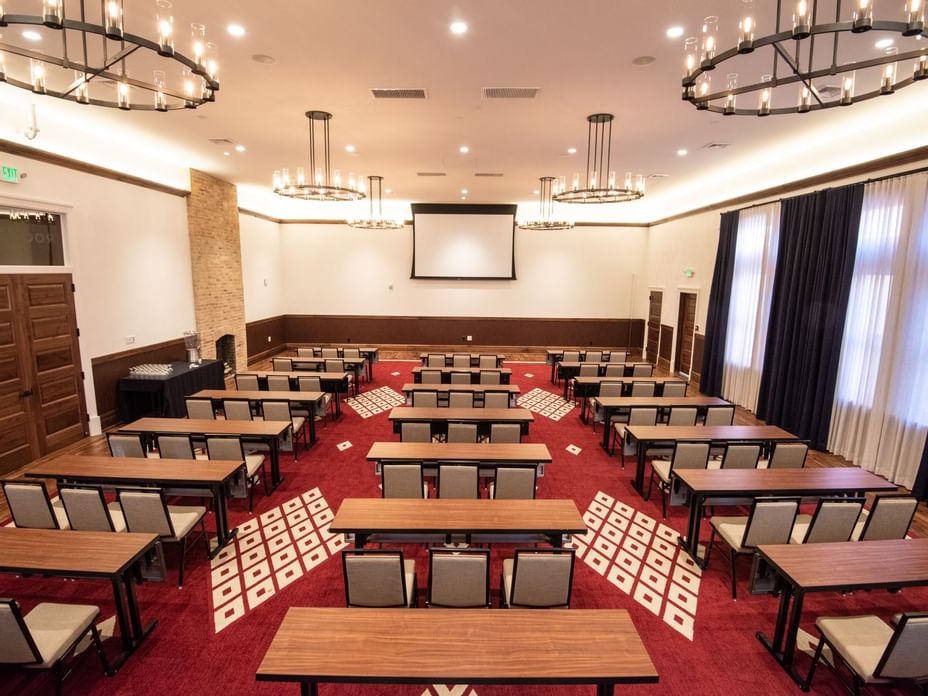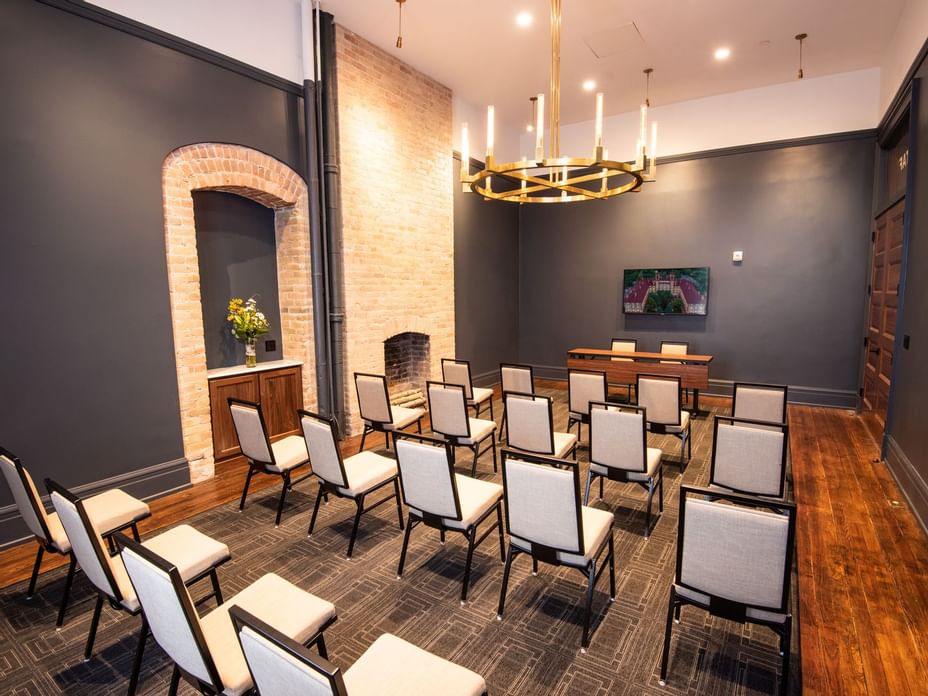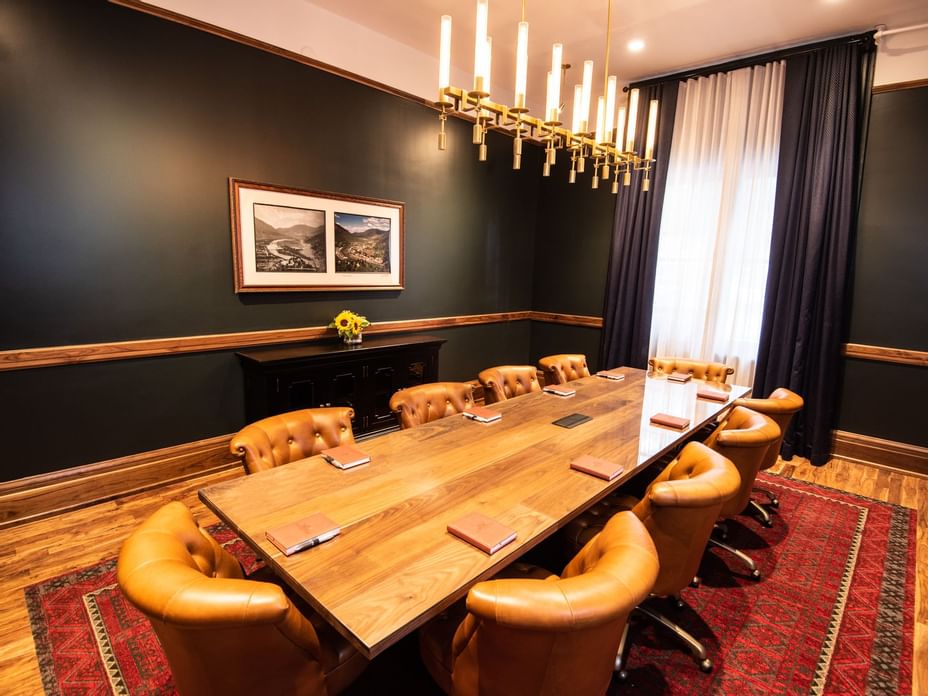 hey say everything old is new again, and nowhere is that truer than at the Hotel Colorado. Under the new ownership of the Melville family, the hotel, which was built in 1893, has been restored as Glenwood Springs' premier meeting and event venue. As part of Phase I of a multi-phase undertaking, refurbishing the hotel's meeting rooms took precedence. Highlighting the hotel's historical bones was essential, while outdated finishes, color-schemes and design were jettisoned and replaced with retro-inspired elements that kept with the hotel's aesthetic. The result is a transformation of fairytale proportions, with rooms ready to host everything from task-oriented corporate meetings to community galas to festive holiday parties.

History Uncovered. During the overhaul of the meeting rooms, as construction crews stripped away layer upon layer of plaster, wood and carpeting, they discovered a trove of architectural treasures that had been hidden away for decades. Finds included several spectacular floor-to-ceiling original brick fireplaces, a secret door leading to a small storage room and long leaf-yellow pine wood flooring—estimated to have been centuries old when it was installed over 125 years ago. From the fireplaces to the floor, these unearthed treasures have been lovingly restored and are featured prominently in event spaces.

Meeting Rooms that Get the Job Done. Creating beautiful gathering places was only one part of the remodeling equation. Long before the draperies, furnishings, carpeting and lighting were added, the Melville's made it a priority to update connectivity with 21st Century AV technology. Meeting rooms at the Hotel Colorado offer flat-screen TVs, high speed wireless internet, ample connections for laptops and wireless microphones. Meeting rooms can accommodate a variety of group sizes, from just a few people up to several hundred. And, depending on a groups' needs, Hotel Colorado meeting rooms offer several configurations—boardroom conference tables, classroom setups and 10-top round tables, as well as a variety of banquet arrangements.

And Get the Party Started. As a Glenwood Springs landmark, the Hotel Colorado is an unparalleled setting for parties and gatherings. In addition to historical architectural elements, event spaces feature 1920s-style art deco interior design, including brass chandeliers, wall sconces and patterned floor coverings. Each room is unique and offers its own charms. The Garden Room spills out onto the courtyard, the Taft Room is cozy, the Colorado Ballroom is bathed in natural light thanks to a wall of windows and the Devereux Ballroom is a grand setting for a wedding. No meeting, party or event would be complete without an array of sumptuious food choices. The Hotel Colorado offers exceptional catering options. Small or large, groups can count on CIA-NY-trained and former Broadmoor chef Aaron Haga to deliver fabulous cuisine that's both delicious and beautifully presented at every meal.

As award-winning hospitality experts, the Hotel Colorado can help arrange all the details for your next big event—from brainstorming ideas and setting up event spaces, down to the final touches. Learn more and connect with our Sales Team and event planners by calling 970-928-3785.