Top 5: Hotel Colorado's Picks for Best Biking Trails in Glenwood Springs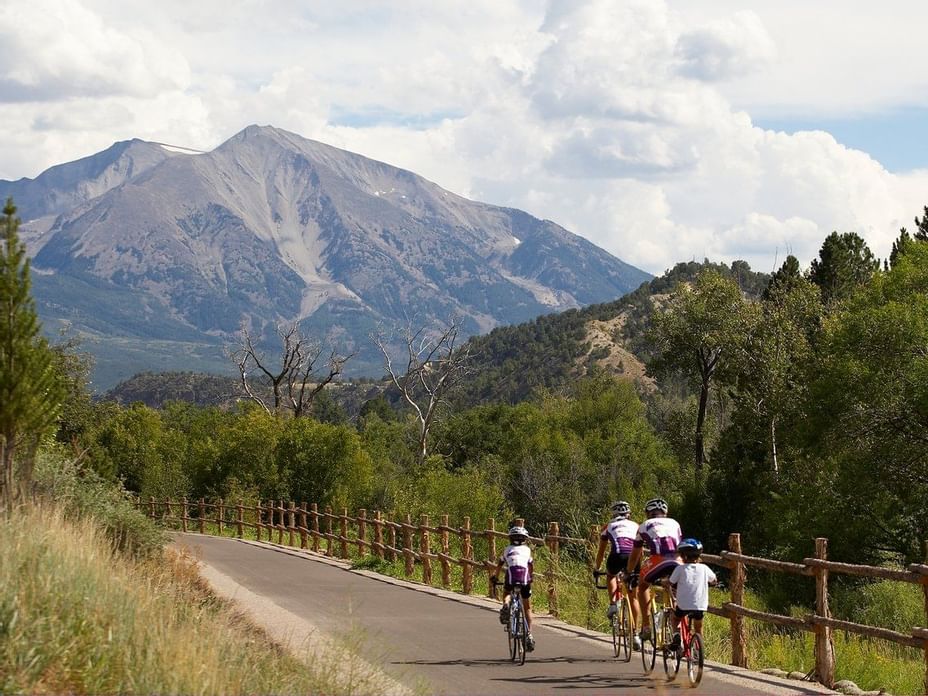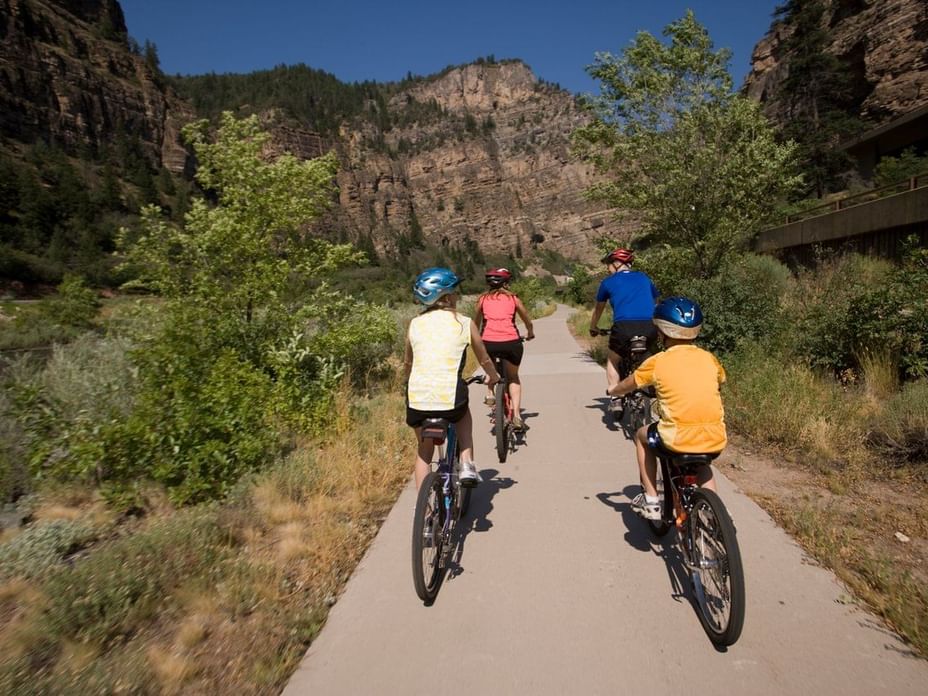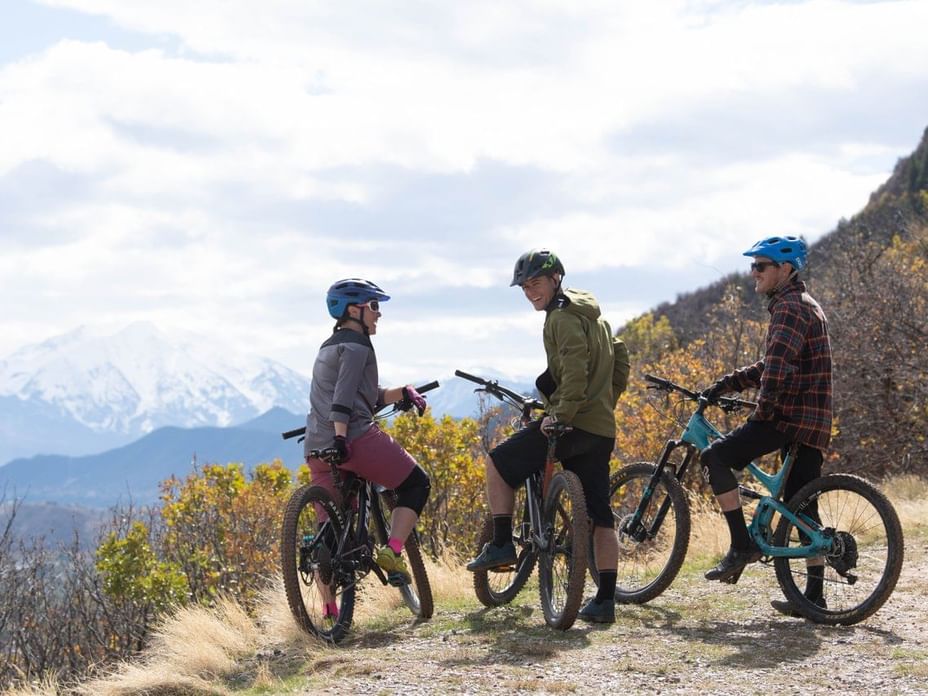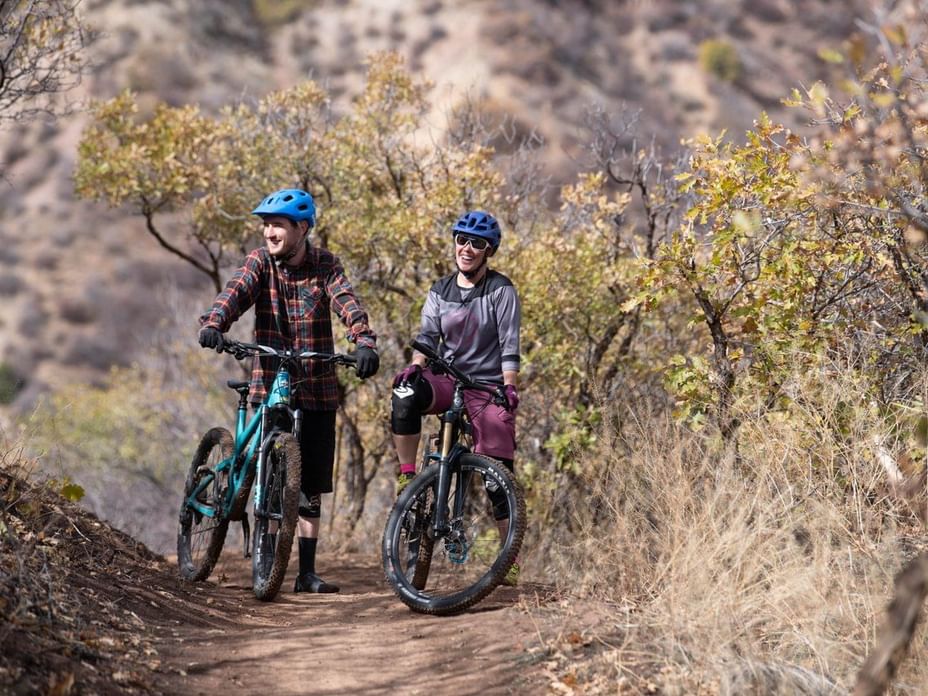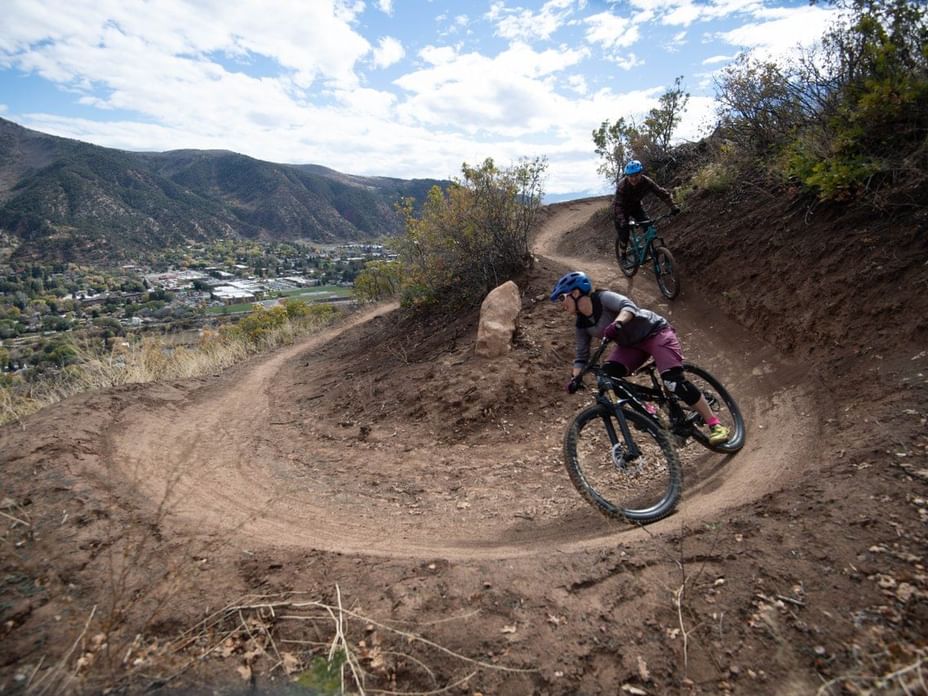 From leisure riders to cycling aficionados, when Hotel Colorado guests want to spin their wheels, we recommend these trails. Some are best for mountain biking, offering riders both challenging terrain and rewarding payoffs. Glenwood's paved trails are truly egalitarian, welcoming one and all, even electric bike enthusiasts. Happy biking in Glenwood Springs!
Best Trails for Mountain Biking in Glenwood Springs
Grandstaff Trail
A go-to trail for fat tire fun that takes riders to the pinnacle of Red Mountain for unbeatable views of the town. From there, it's let-er-rip on the single track back to the base. The best way to tackle Grandstaff is to power up in low gear along the gated road that serves a small community of homes near the summit. The uphill grind provides a thigh-burner and cardio workout, while the descent with flowy curves is the ultimate mountain biking joyride.
Wulfsohn Mountain Park
For a quick but satisfying ride close to town, tap into the Wulfsohn trails tucked into the hillside behind Glenwood Meadows. Try the Figure 8 Loop ride recommended by the MTB Project. It's ideal for beginner and intermediate riders, as well as those looking to sharpen their technical skills. You can expect terrain that includes rocky surfaces, twisty singletrack, wide pathways and some steeps.
Forest Hollow & Scout Trail Loop
Considered a Glenwood Springs classic ride. Scout Trail, also called Boy Scout, is a rollicking ride that dumps riders out in the heart of downtown. Begin with a steady three-mile climb up Red Canyon Road south of town. Exit the blacktop and connect with County Road 120 and BLM Route 8283. Follow the Forest Hollow trail for about six miles. Once you hit the Scout Trail, the real fun begins with a 12-mile singletrack descent that is a rollercoaster ride.
Multi-use Trails Welcome Cyclists of all Types
Glenwood Canyon Recreation Path
​​​​​​​If you prefer a more leisurely, scenic bike ride, the Glenwood Canyon Recreation Path is for you. This paved path runs alongside the Colorado River, winding through the spectacular Glenwood Canyon. The 16-mile path is relatively flat, making it perfect for all kinds of bikes, including road bikes, cruisers, mountain bikes and electric assist cycles. There are multiple access points at rest areas throughout the canyon, allowing riders to customize their route based on their preferred distance and time
Rio Grande Trail
​​​​​​​​​​​​​​Stretching over 40 miles, the Rio Grande Trail is a gem for cyclists of all sorts, including e-bikes. Starting from Glenwood Springs, this multi-use trail follows the course of the Roaring Fork River. It meanders through the Roaring Fork Valley to Aspen and all the towns in between. A rails-to-trails project, the trail is mostly flat, making it suitable for families and casual riders. Ride the whole distance or just portions of the trail. Highlights include river access, wildlife viewing points and historic sites.
What are you waiting for? Grab your bike (or rent a bike), wear your helmet and embark on a pedal-powered journey centered around Glenwood Springs. Make reservations for your next biking adventure today at HotelColorado.com.

Photos provided by Visit Glenwood.