Unleashing the Ultimate Girls' Getaway in Glenwood Springs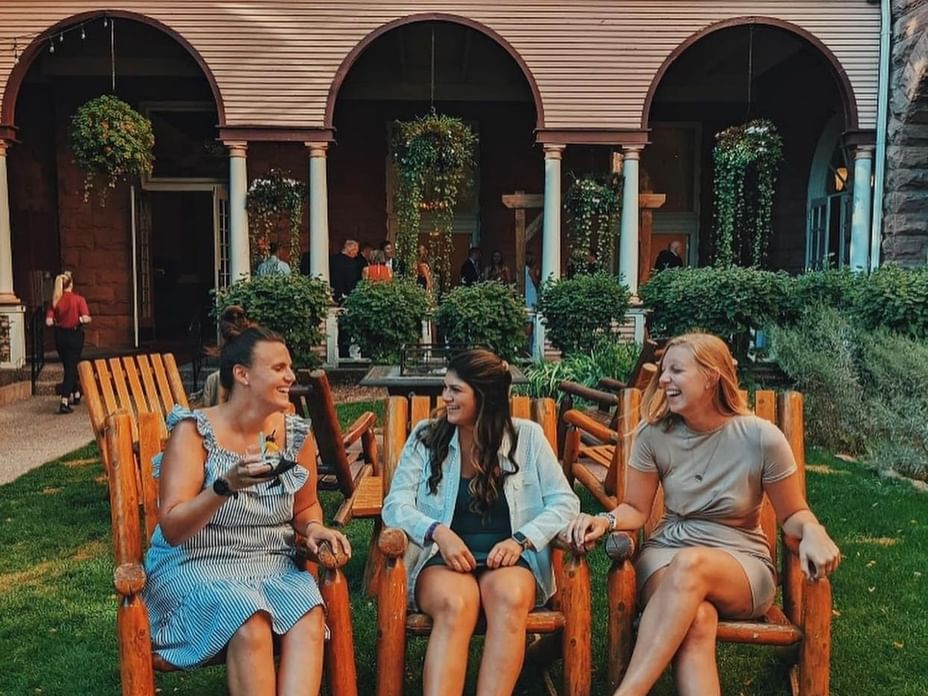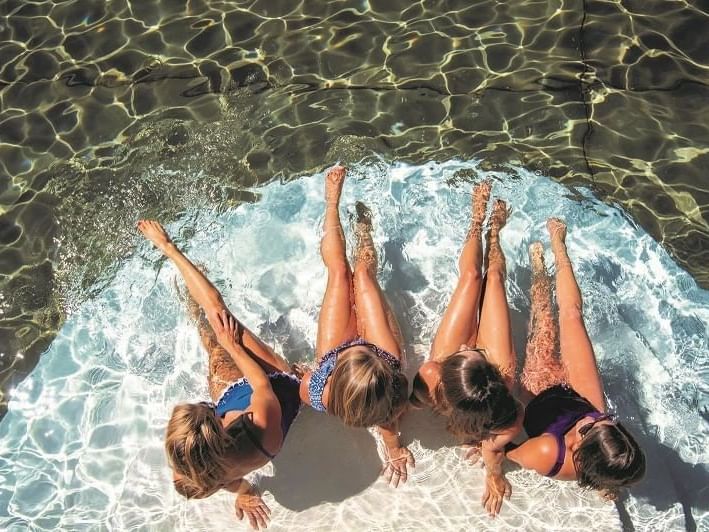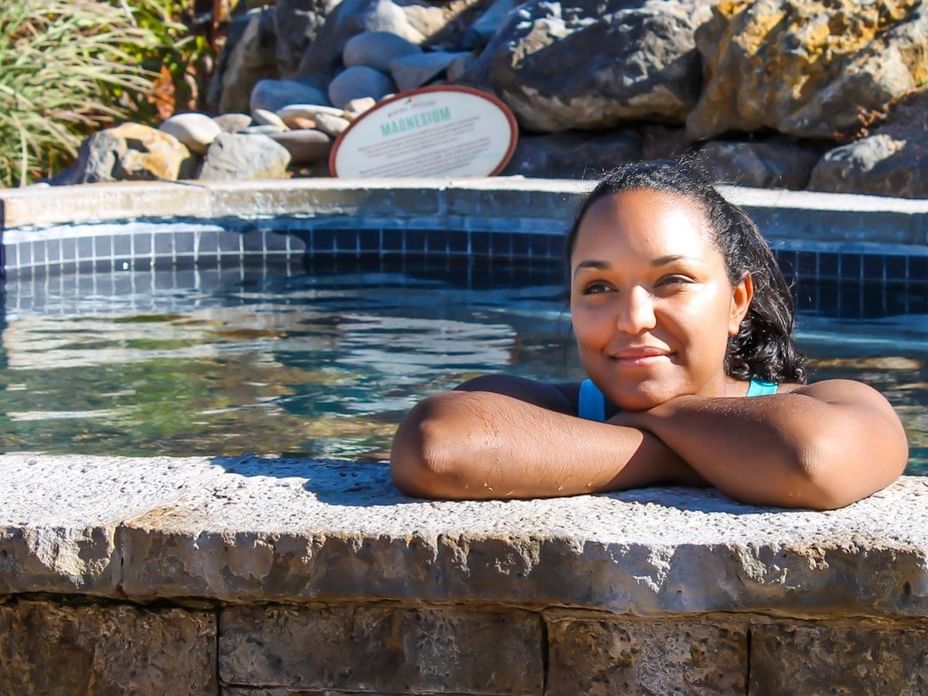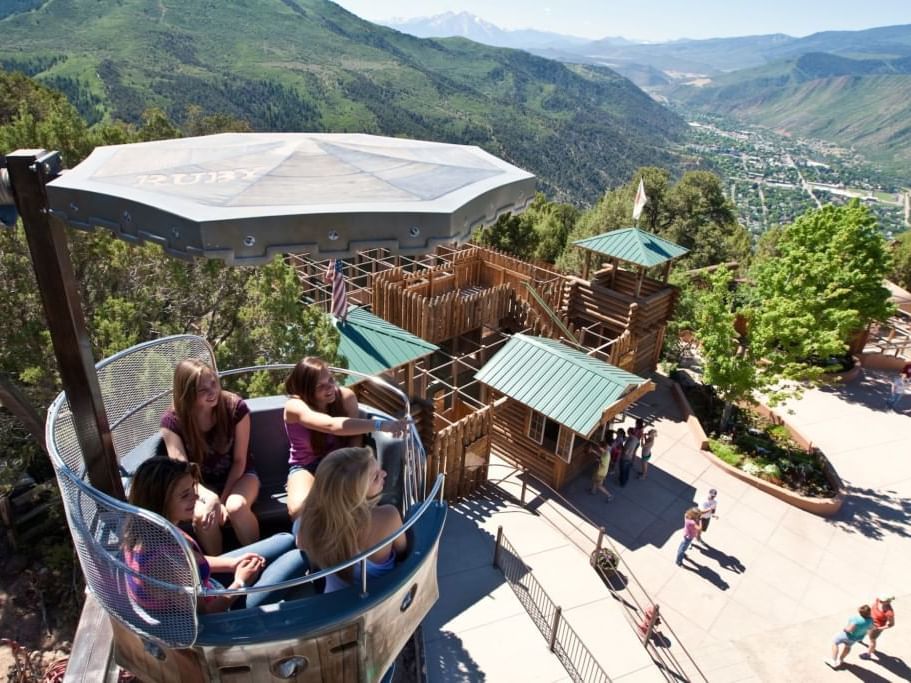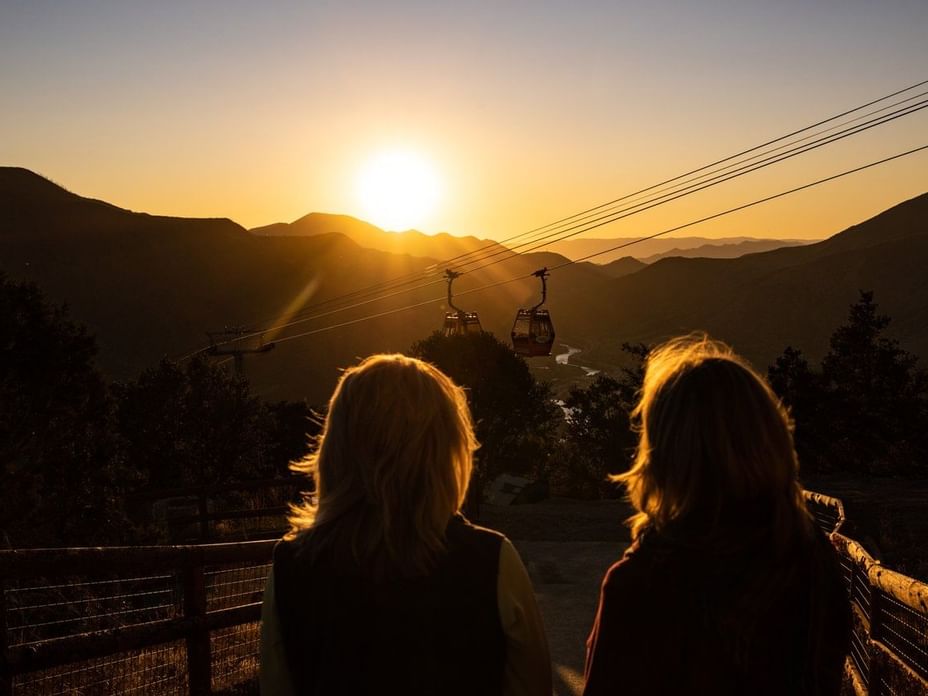 With relaxing hot springs, an abundance of adventure activities, night-out entertainment and delicious dining options, Hotel Colorado and Glenwood Springs are your best friends for planning a girls-only getaway.
Stay in Style at Hotel Colorado
First things first! Kickstart your getaway by checking into the iconic Hotel Colorado. The historic hotel with its old-world charm and modern amenities offers the perfect backdrop for a girls' getaway. In addition to newly remodeled guest rooms, enchanting public spaces and an outdoor courtyard, Hotel Colorado offers laid-back luxury where you can feel right at home from the moment you arrive.
Soak in Relaxation
A little pampering goes a long way especially for busy women. Part of what makes staying at Hotel Colorado an ideal choice for ladies on the lamb from everyday responsibilities is the hotel's proximity to Glenwood Hot Springs Pool. Located across the street, there's no driving or parking involved. Simply stroll over and spend a hassle-free day soaking in the world-famous geothermal waters. To make it even more convenient, book Hotel Colorado's Splash & Crash package that bundles together value-priced lodging and all-day admission to historic hot springs.
Toast the Town
No girls' trip is complete without indulging in a few local libations. For starters, stop in for happy hour every day from 4 to 6 p.m. at the Coppertop Bar in the courtyard of Hotel Colorado.
When you're ready to make the rounds, Glenwood offers plenty of options for tasting everything from craft beer to distilled spirits. Try what's on tap at Glenwood Canyon Brewpub and Casey Brewing & Blending Taproom. For something stronger, head to Stoneyard Distillery for delicious spirits, liquors and bitters derived from cane sugar.
Get Some Fresh Mountain Air
Turn on the pedal power! With an electric bike rental, you can cover a lot of ground in a single outing on Glenwood's two paved multiuse paved trails. Take a ride along the Colorado River via the 16-mile-long Glenwood Canyon Recreation Path. If you purchase permits in advance, you can even lock your bike up at the trailhead and hike to Hanging Lake. Another biking option is the Rio Grande Trail that connects Glenwood Springs to Aspen, located 40 miles away. Ride all day or just a portion of this trail that follows the Roaring Fork River. With an electric bike, you'll not only see some of the region's most breathtaking sights, you'll do without even breaking a sweat if you choose.
Go (A Little) Wild
Does it qualify as a girls' trip if you don't do something a little crazy? Take fun to the upper limit at Glenwood Caverns Adventure Park, a mountaintop theme park where rides are over-the-edge exciting. The newest, Defiance Roller Coaster, has drops, rolls and inversions that will have you and your crew screaming with delight. For more adrenaline-pumping action, don't miss the Giant Canyon Swing, Zip Ride, Cliffhanger Roller Coaster, Alpine Coaster and Canyon Flyer. If your courage falters, bolster your bravery by holding the hand of your bestie. Isn't that what friends are for?
Laugh (A Lot)
Laughter is the best medicine, and Glenwood Vaudeville Revue is the prescription for an evening of fun and hilarity that will leave you in stitches. The show is sassy and original with sidesplitting jokes, skits and more. For evening entertainment, it's where you want to be when the sun goes down. Settle in with drinks and dinner but be warned: actors like to pick on audience members. A gaggle of girls near the stage provides a tempting opportunity for prime-time attention by the cast.
Make Dinner a Breeze
Dining outdoors is the perfect end to an unforgettable stay in Glenwood Springs. Wrap up your Glenwood girl's trip with an outstanding meal with good friends. Hotel Colorado Restaurant and Bar is an easy choice with ample room for groups, a gorgeous courtyard setting and a menu that offers familiar favorites with a twist. You'll also find a plethora of other options for outdoor dining downtown. Glenwood's Seventh Street is chock-full of choices that run the culinary gamut.
Ladies, what are you waiting for? Your friends are counting on you to make plans for the ultimate girls' getaway. Learn more and book reservations to stay at Hotel Colorado today!

Photo Credit:
1 - @teeneteene23