7 Alluring Reasons to Plan Your Fall Wedding at Hotel Colorado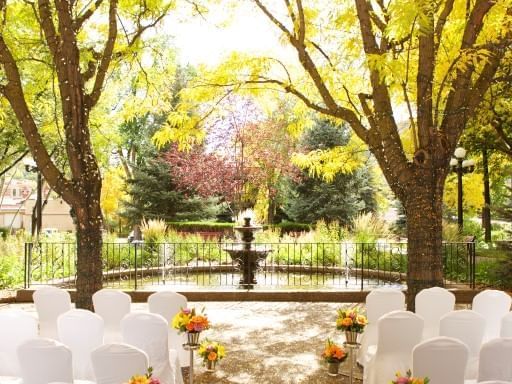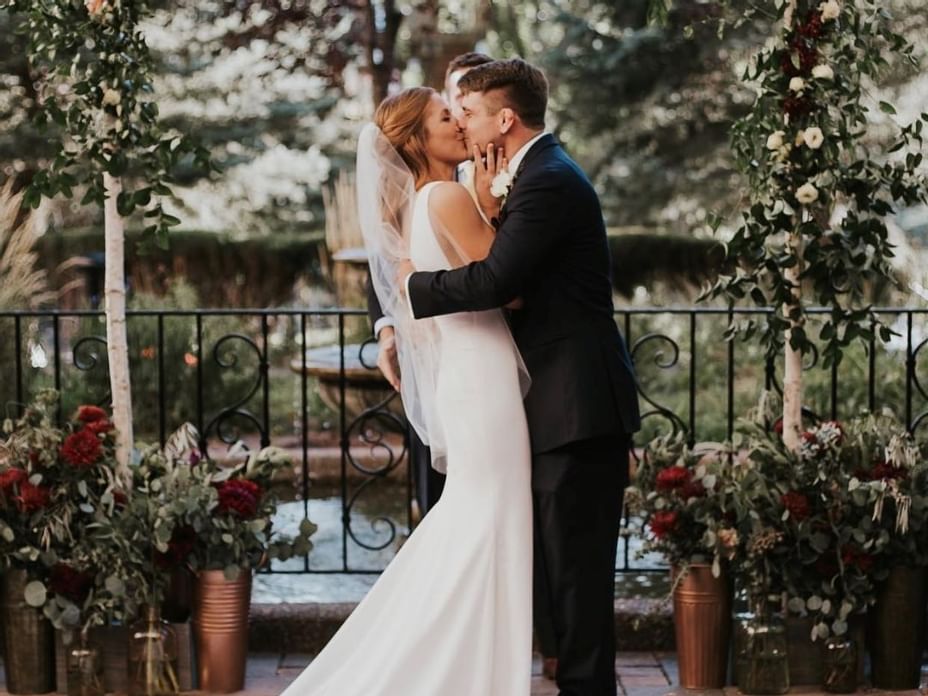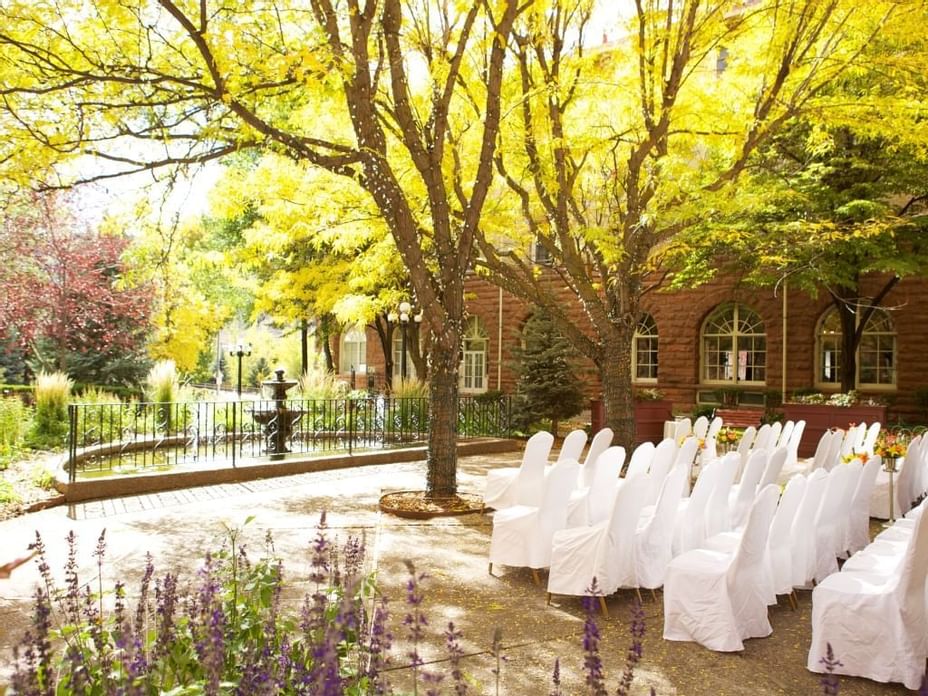 Good things come to those who wait. Holding off on your ceremony and celebration until after the frenetic summer wedding season has passed, can be well worth the wait. At historic Hotel Colorado, fall weddings are inspired occasions enhanced by Mother Nature. For an intimate wedding, elopement or vow renewal that is relaxed and effortlessly romantic, consider these seven reasons to plan yours at Hotel Colorado in autumn.

1. Courtyard splendor. A favorite spot for couples to tie the knot is in the Hotel Colorado courtyard. With the Old-World architecture of the Hotel in the background, fiery fall foliage all around and an elegant water fountain as the centerpiece, taking picture-perfect wedding photos is a snap for professional photographers as well as guests.
2. Harvest bounty. Delight your guests with a custom menu of fall flavors that includes fresh, local ingredients. Our executive chef who hails from the world-famous Broadmoor in Colorado Springs is known for creating memorable, mouth-watering special occasion menus.
3. No sweat. With its temperate weather, fall is a season that is particularly accommodating to brides. Cooler temperatures help ensure your makeup won't melt and your updo won't wilt. You'll look simply radiant from the minute he first lays eyes on you in your wedding dress to the moment you finally wave good night to your guests.
4. Inside & outside. There is something casually romantic about throwing open the French doors and allowing warm afternoon breezes or the cool night air to stir through the room as you celebrate your big day with all your favorite people. Hotel Colorado event room options include indoor-outdoor venues, as well as larger ballrooms. Choose the room style that suits your mood and vision best.
5. Lodging to love. As a historic hotel built at the height of the Victorian age, Hotel Colorado lodging offers couples a variety of accommodations from expansive multi-room suites with balconies to classic comfortable options, affordably priced, for all your overnight guests.
6. Less stress. Overall, fall weddings tend to be much less stressful. Couples have more choices when it comes to selecting their special occasion dates, family members and guests have finished with their summer travels and the pace of life is generally slower and more relaxed. A fall wedding is often the highlight event of the season for everyone involved.
7. Romantic recreation. Located in the heart of downtown Glenwood Springs, Hotel Colorado is an ideal home base for adventuring and relaxing in the area. Autumn activities include hiking, biking and leaf-peeping drives. When it comes to relaxing, nearby hot springs, spas, restaurants and shopping are all within walking distance.

Learn more, make plans for your 2021 fall wedding at Hotel Colorado. Submit a request for proposal and connect with a Hotel Colorado wedding planner today!