7 Ways to Ring in a Marriage Proposal at Hotel Colorado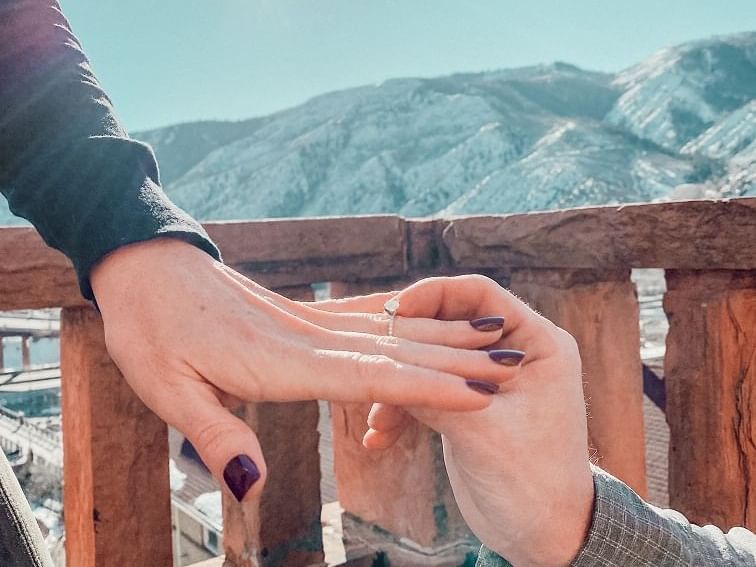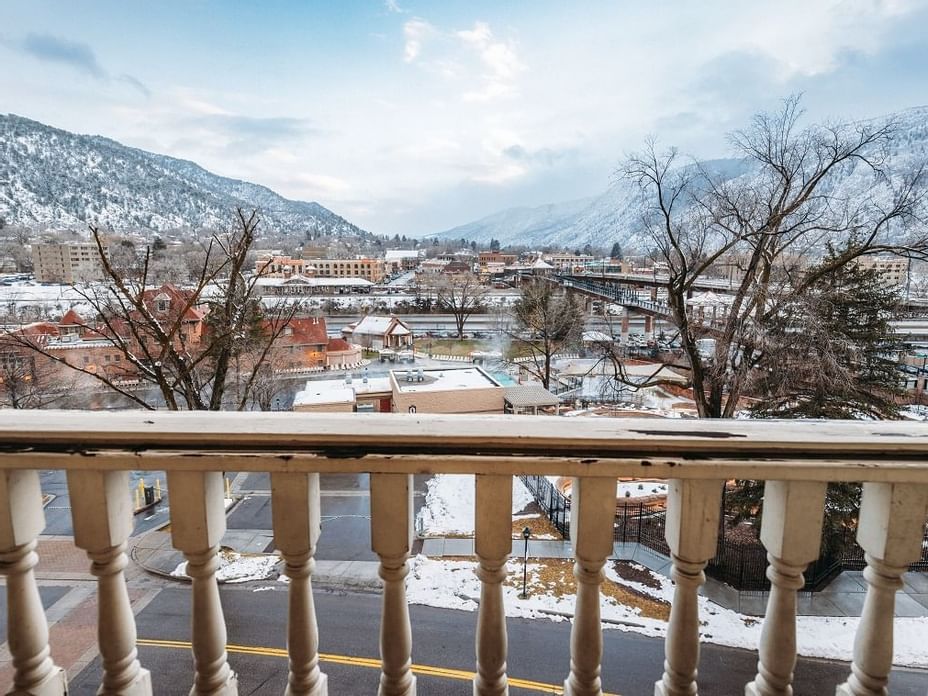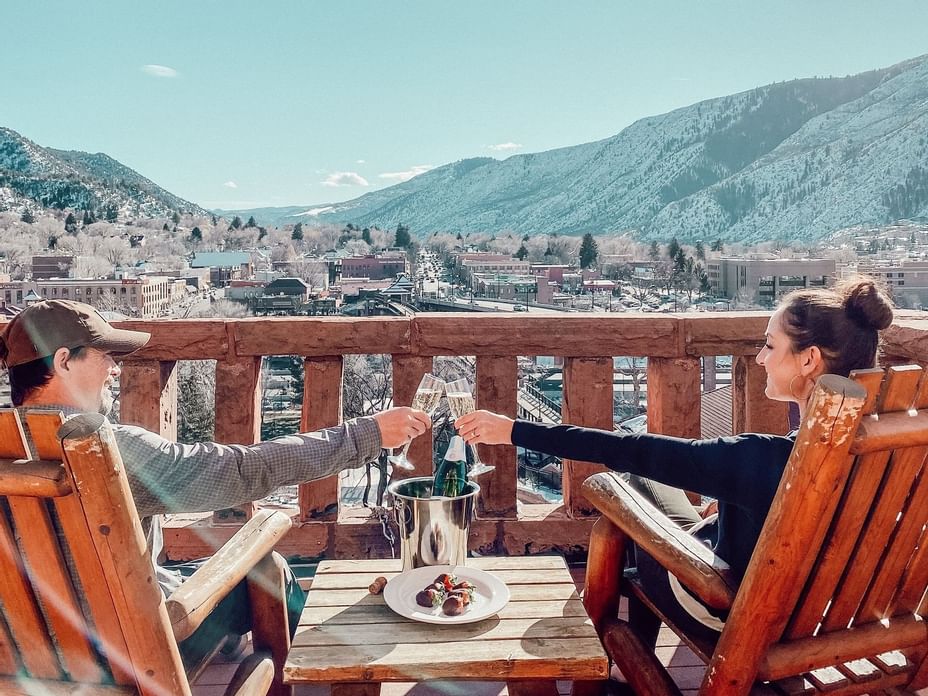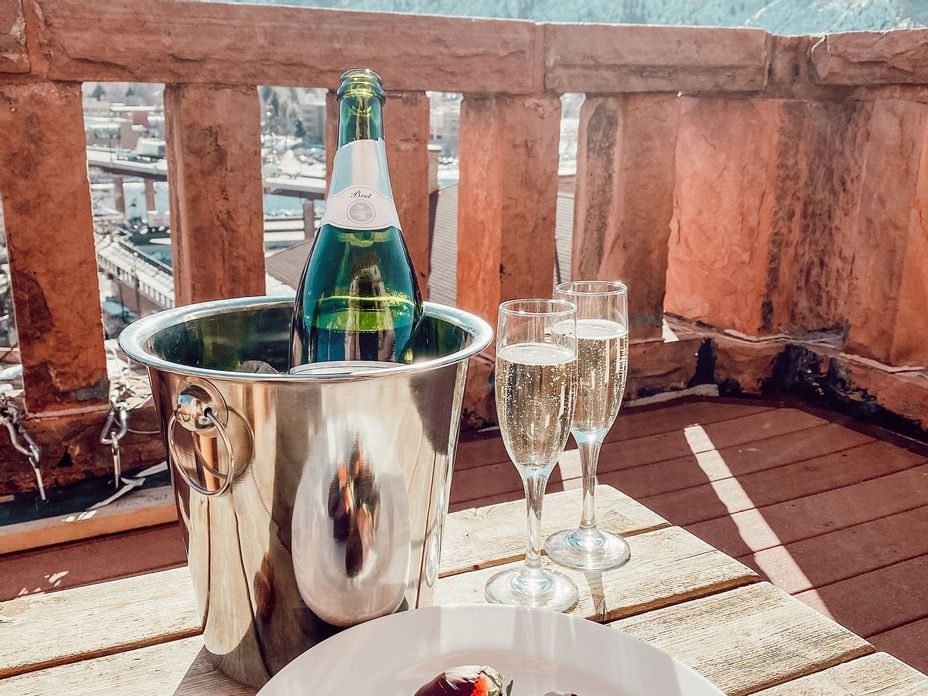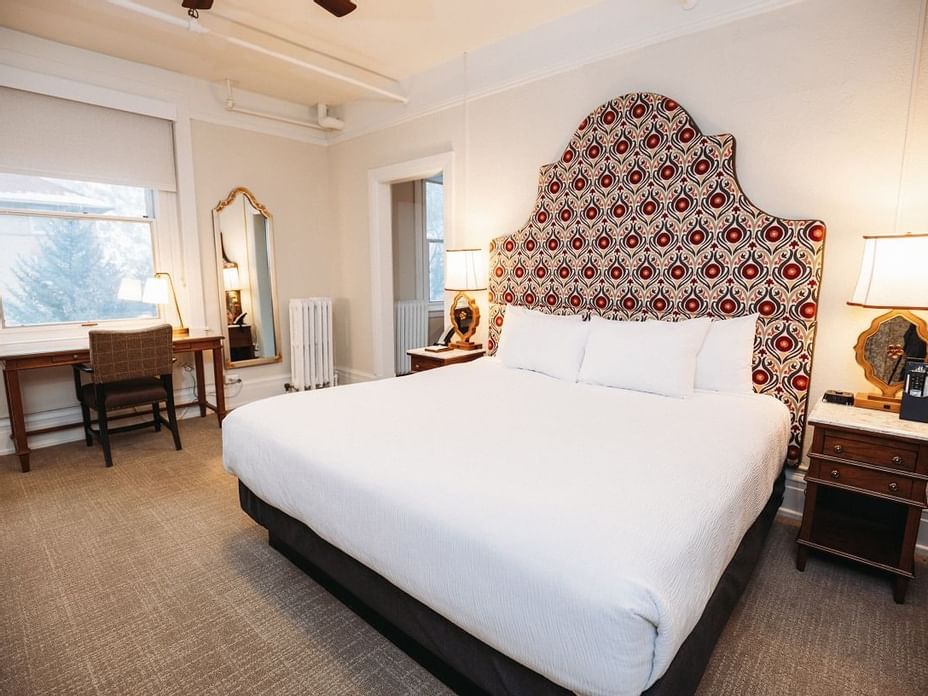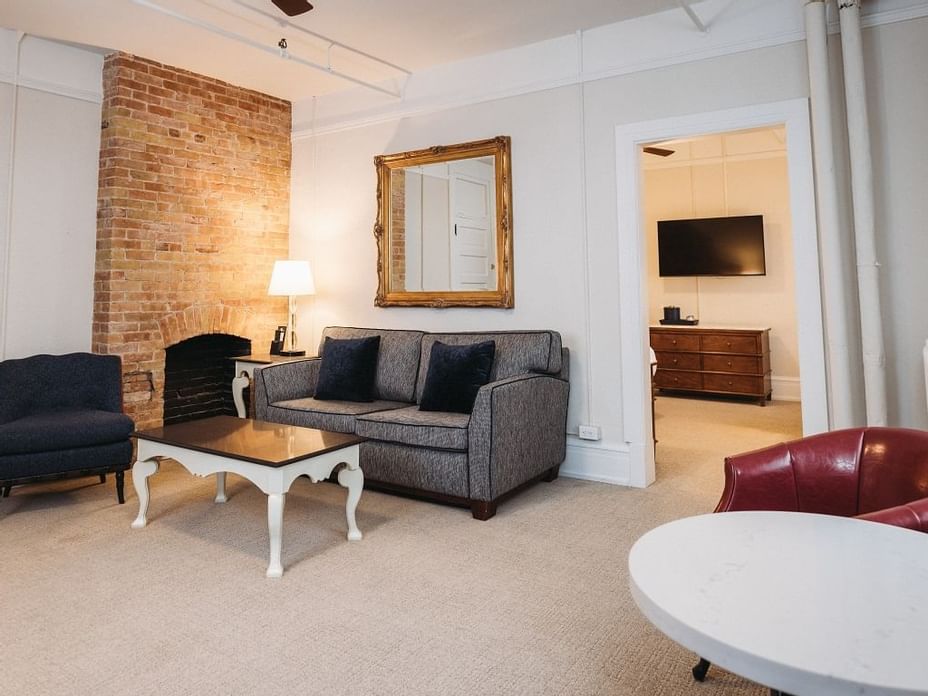 From tried-and-true, to off-beat and over-the-top, Hotel Colorado in Glenwood Springs can help you pull off a marriage proposal that suits your style and personality. Use these engagement ideas to launch your life together.
Animal Instinct. Bring your favorite fur buddy to add charm to your wedding proposal. Hotel Colorado's Doggie Destination package makes it easy to invite a canine companion along to help you seal the deal with your love interest. Try tying the engagement ring onto his collar, alternatively have Fido groomed and looking adorable with a sign around his neck that reads "Say Yes!"
Seek & Find. Here's a proposal that will get them thinking. Send your loved one on a scavenger hunt around Hotel Colorado. Scatter love-note clues around the lobby and in public spaces. Some ideas to get you started: "You're the cream in my coffee," a clue that points them to Legends Coffee and Gift Shop; "I'm Wild for You" to the taxidermied animals on the main floor; or "My goddess, my love" to the stair landing and the "Birth of Venus" painting. What's the prize? A lifetime together of course!
Balcony Betrothal. Romeo used a balcony to great advantage to win fair Juliet's heart; you can too. Better yet, set the scene without all the intrigue and family drama. Historic Hotel Colorado offers several gorgeous guest suites that feature the enchanting architectural detail. They include the Balcony, Bell Tower, Molly Brown and Roosevelt suites.
Wine & Dine. For foodies, it just doesn't get any better than sharing an exquisite meal with your beloved. Hotel Colorado Restaurant & Bar serves up a menu filled with one mouth-watering culinary option after another. For a cherry-on-top proposal, coordinate with wait staff for dessert and champagne to arrive at the perfect time—right after you've slipped the ring on their finger!
Set the Scene. When it comes to romance, Hotel Colorado knows a thing or two about creating memorable moments. Book the hotel's Romance in the Rockies package for all the accoutrements that set the stage for love. They'll be delighted when chocolate covered strawberries and champagne are delivered to your room on the night of your arrival, but even more so when you take a knee! In the morning, celebrate with a sumptuous breakfast at Hotel Colorado Restaurant & Bar.
Romantic Roses. Say "I love you" more traditionally with an abundance of roses. Woo your lover with a message that spells out "Marry Me" in rose petals strewn across the bed. We suggest using fake petals on the bedding, but add a touch of the real thing with roses from Mora's Flowers, an amenity add-on that can be delivered to your room. Try our newly remodeled rooms to pull off this beautiful proposal idea.
Love Buds. Take advantage of the gorgeous outdoor courtyard to ask for your sweetie's hand in marriage. Crocuses, tulips, daffodils, hyacinths, blossoming trees and a fountain create a stunning springtime backdrop for a fresh, colorful wedding proposal.
From the marriage proposal to the wedding ceremony, Hotel Colorado in Glenwood Springs can help you every step of the way to your special day. Say "yes" to love this spring. Make your engagement plans at Hotel Colorado today!