Hail to the Chiefs: Presidential Visits to Hotel Colorado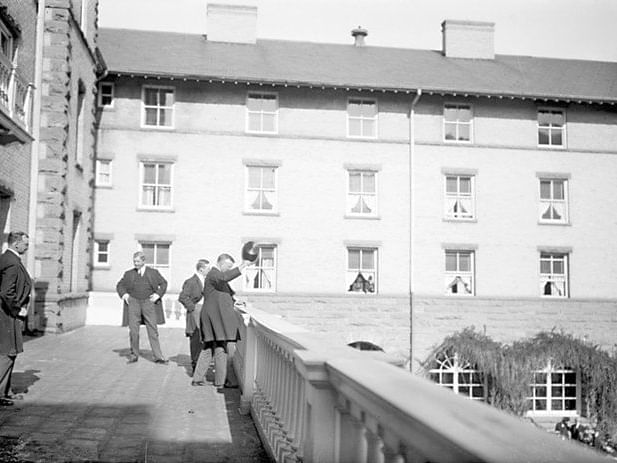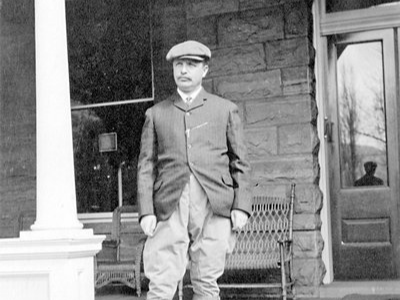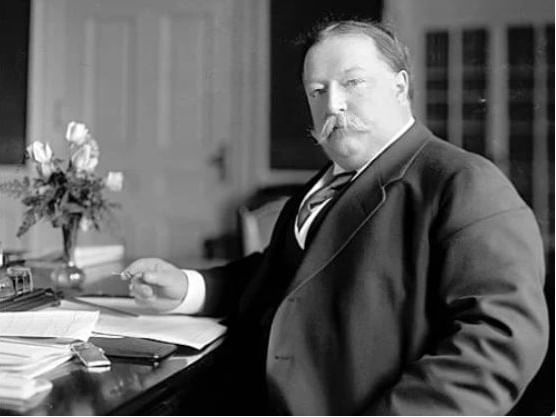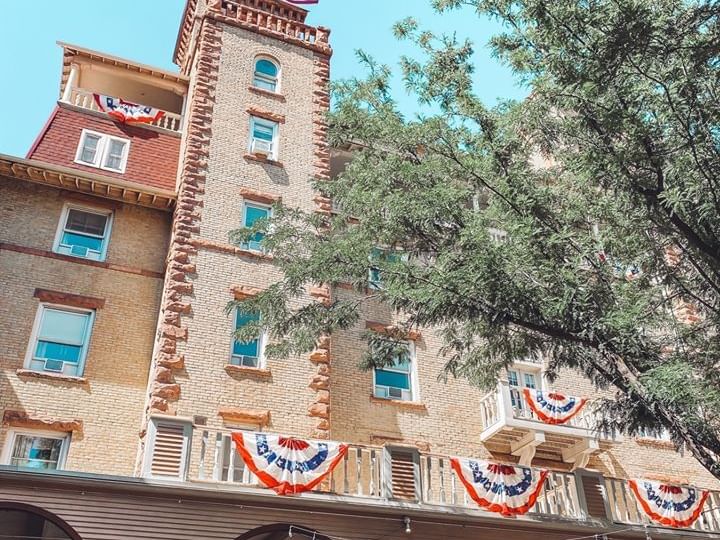 Visitors don't get any more "VIP" than presidents of the United States, and Hotel Colorado has welcomed three of them: Theodore Roosevelt, William Howard Taft and Herbert Hoover. Whether the band played "Hail to the Chief" complete with ruffles and flourishes, we don't know but it's likely as the presidential anthem, still used today, was written in 1812. All three leaders arrived in Glenwood Springs by train with visits of varying duration at Hotel Colorado.

Hotel Was Home Base for Roosevelt
President Roosevelt rolled into town in 1905 on the tracks of the Colorado Midland Railroad aboard a private car nicknamed "The Rocket." An avid hunter, Roosevelt took the opportunity to stalk the region's big game and is reported to have treed a trophy-sized black bear. The former Rough Rider was known to give passionate speeches from the balcony of Hotel Colorado overlooking the courtyard. About his bear hunt and visit, he said, "Not only have I been treated middling well by the bears which treatment has not been reciprocated by me, but the people have fairly outdone themselves in their hospitality." The hotel's manager hosted a banquet for the president and his hunting party. Attendees were sworn to secrecy about the conversations and stories told, though records describe a good time was had by all.
Taft Says No to Swimming
The 27th U.S. President William Howard Taft, a good friend of Roosevelt's, paid a visit to Hotel Colorado in 1909. He was in the area to officiate the dedication of the Gunnison Tunnel, a marvel of engineering that diverted water from the Gunnison River through the solid rock of the Black Canyon for irrigation of agricultural lands near Montrose. During his visit, Taft enjoyed a hearty Colorado-style breakfast and made an informal speech to adoring crowds from the same balcony used by Roosevelt. Afterward, he was invited to swim in Glenwood Hot Springs Pool but humorously declined the offer. "I've found it much better for a fat man like myself not to bathe in public," he joked with reporters.
Hoover Has Lunch at Hotel Colorado with 400 Friends
Traveling eastbound from San Francisco aboard the "Exposition Flyer", President Herbert Hoover arrived in Glenwood Springs in 1939. Though his term in the White House ended in 1933, Hoover still received a presidential welcome from residents. A local band gathered at dawn to enthusiastically herald the arrival of the former world leader, whether he appreciated the wake-up call is unclear. Later in the day, he convened with regional politicians and hundreds of supporters for lunch at Hotel Colorado, including a meet-and-greet reception held in the lobby. Known for his calm and self-assured manner, Hoover greeted one and all, encouraging them to support his choice of candidates.
No Need to Be Prez for VIP Treatment at Hotel Colorado
As one of the few grand hotels in the western United States at the time, Hotel Colorado attracted a high-brow crowd who wanted top-notch lodgings, superior dining and a spectacular venue in which to host events. A historic hotel with a fascinating past, Hotel Colorado still delivers beautiful accommodations, a chef-created menu and exquisite spaces for group celebrations and meetings. And, like a president, you can still arrive by rail. Amtrak makes regular stops at the historic depot downtown with Hotel Colorado pick-up and drop-off services available.
Learn more about Hotel Colorado's history, dining experiences and guest amenities, plan your visit and make reservations today!