Woofs Welcome at Hotel Colorado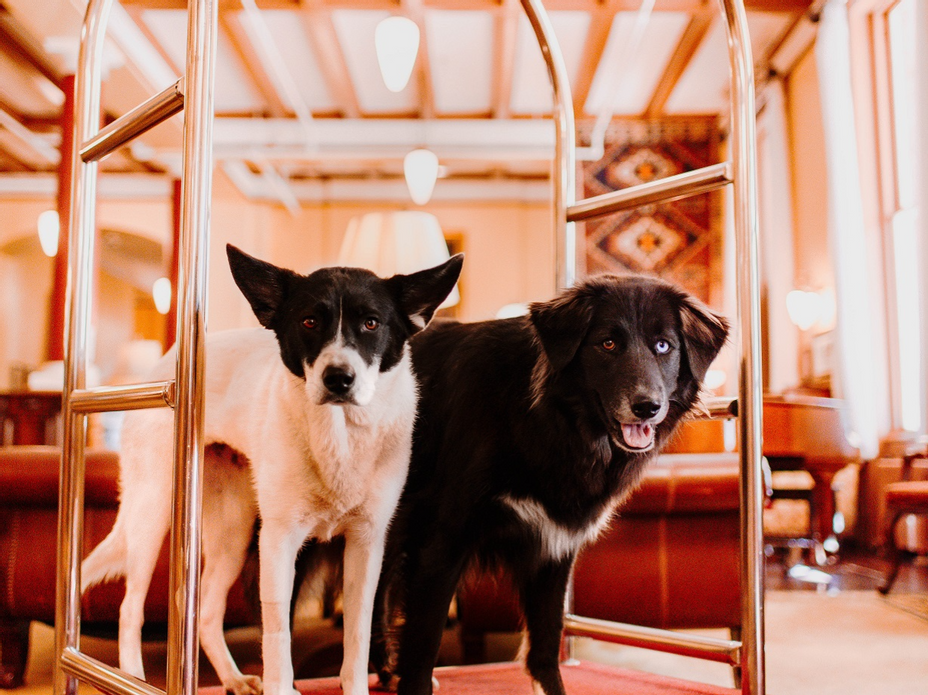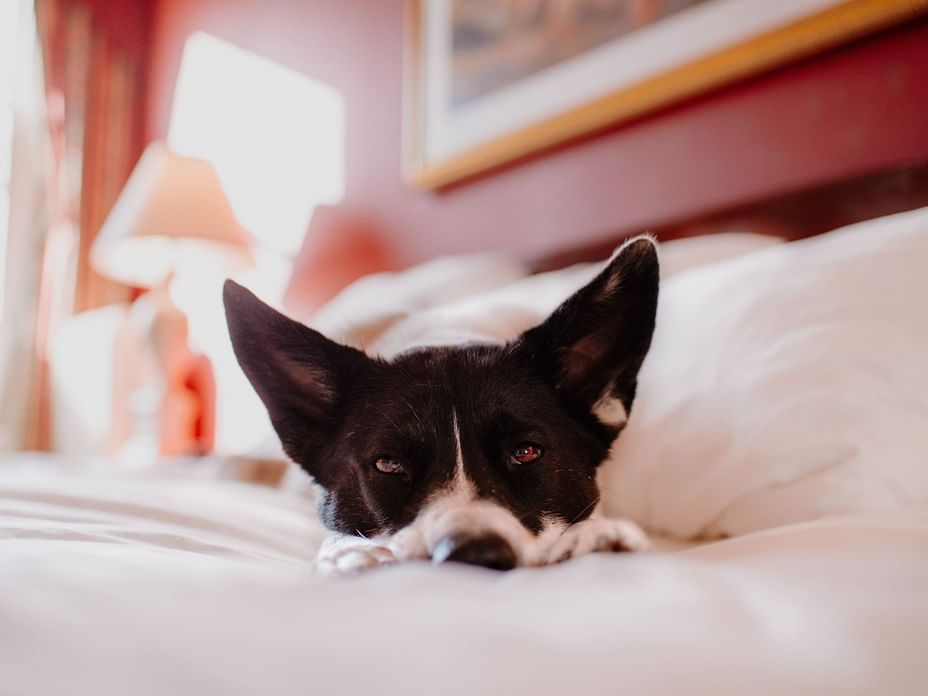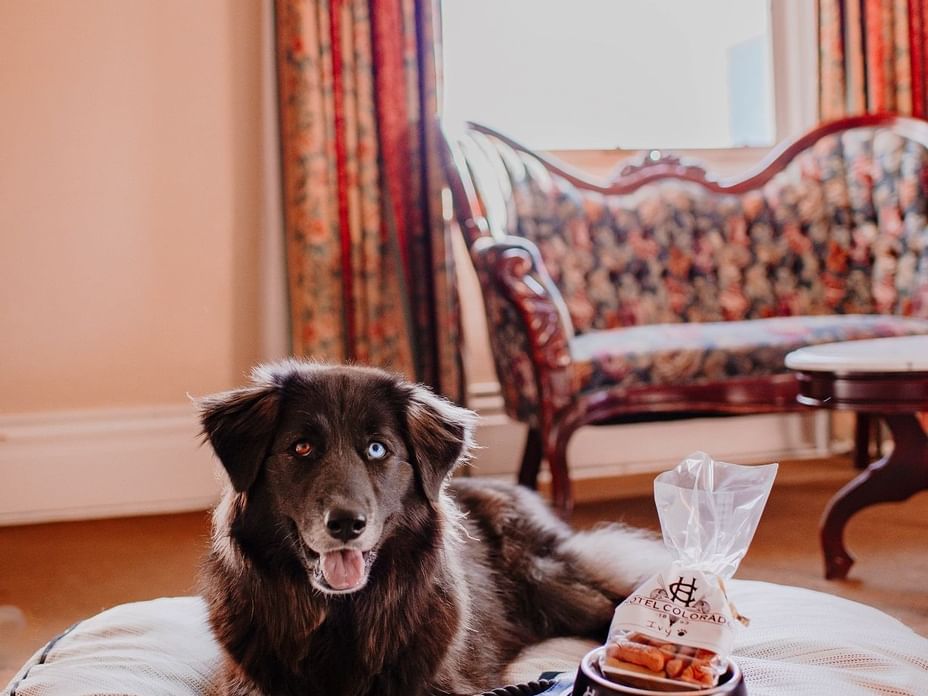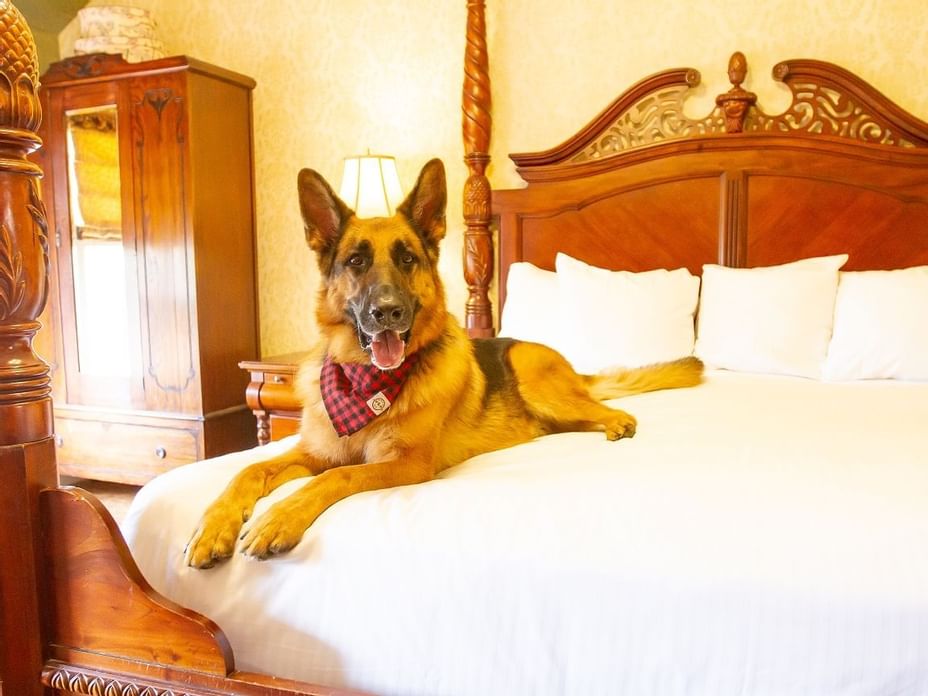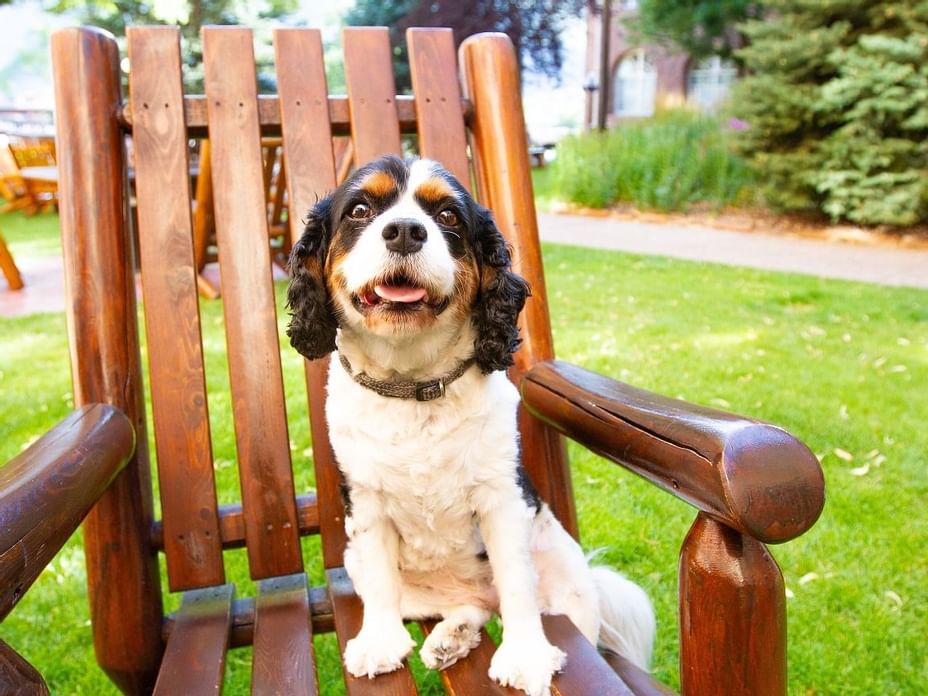 If you're traveling with your pet in tow, you might find that your lodging options are limited. Not every hotel or motel encourages you to bring your dog on vacation. At Hotel Colorado, we love your pets almost as much as you do!

Pets to the Rescue!
In a time when we're more isolated than ever due to quarantines, as well as working and learning from home, devotion to our pets has been increasing at a steady rate. Since the pandemic began in March, pet adoptions, especially for dogs, have soared.
The demand for furry friends makes perfect sense, especially now that it's harder to meet up with our fellow humans. Owning a pet can boost our health and improve our outlook, especially in uncertain times. In addition to offering companionship, spending time with our pets has anxiety lowering benefits. According to one study*:
• 72 percent of pet owners agree that spending time with their pet is helping them to reduce their stress and increase their sense of wellbeing
• 70 percent are spending more time with their pet while they practice social distancing
• 60 percent say the extra time spent with their pet makes them feel closer and more bonded with their furry companion.

Canine Congeniality
Glenwood Springs is a dog-friendly town. While Rover can't go to area attractions like the hot springs, Glenwood Caverns Adventure Park or hit the slopes at Sunlight Mountain Resort, there are plenty of places for the two of you to play in and around town. Let him run loose at the dog park where he can mix and mingle with the other mutts, play a game of catch, and enjoy a dog-centric obstacle course. Trails welcome dogs on a leash. As a hiking and biking destination, Glenwood's network of paved and unpaved trails are in heavy use year-round. Keeping poochie tethered ensures his and everyone else's safety. Most trails also have "doggie bags" at the trailhead to dispose of canine waste. For those times when you want to enjoy Glenwood's geothermal and recreational amenities, dog-sitting services are available in town as well.

Creature Comforts
Knowing that your pet is taken care of and welcomed when you're on vacation allows you to thoroughly relax. Our Doggie Destination package is all about creature comforts for dogs and their owners. Just as we have guest room amenities waiting for you—a comfy bed, mountain views, free Wi-Fi, blow-dryers and complimentary bath products—we have something special for your pupper as well.
The package includes a big, cushy bed for your pooch to use while visiting Hotel Colorado. We also supply water and food bowls so you can leave yours at home. We toss in a special Hotel Colorado dog toy that's yours to keep, and supply you with a bag of canine-approved treats as well. The Doggie Destination package includes the pet fee in the room rate and is for a maximum of two dogs with a 75-pound weight limit for each one.

Every Dog Has its Day
At Hotel Colorado dogs are welcome every day! Learn more and book your reservation today!

*fidofriendly.com/blog/new-survey-reveals-pet-ownership-thrived-during-covid-19