Your Fall Self-Care Journey Begins at Hotel Colorado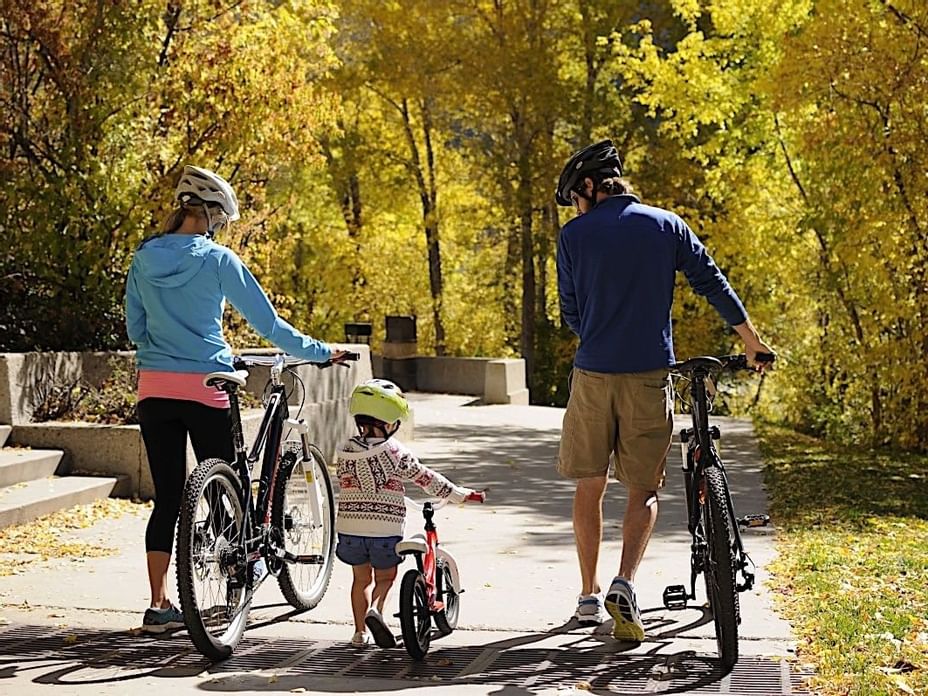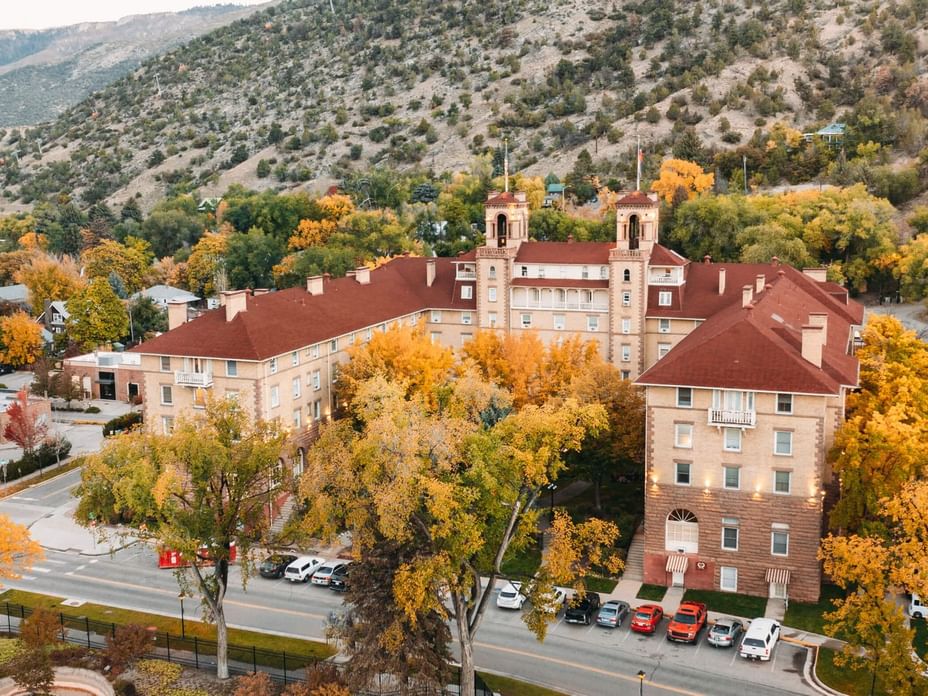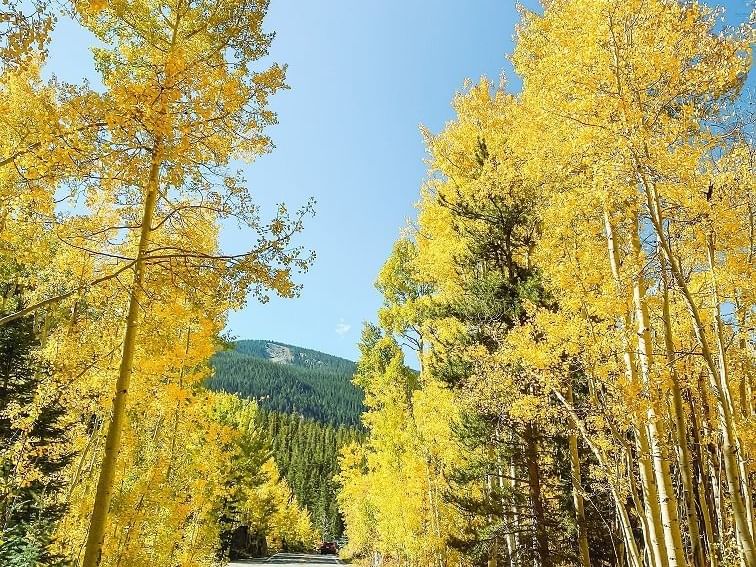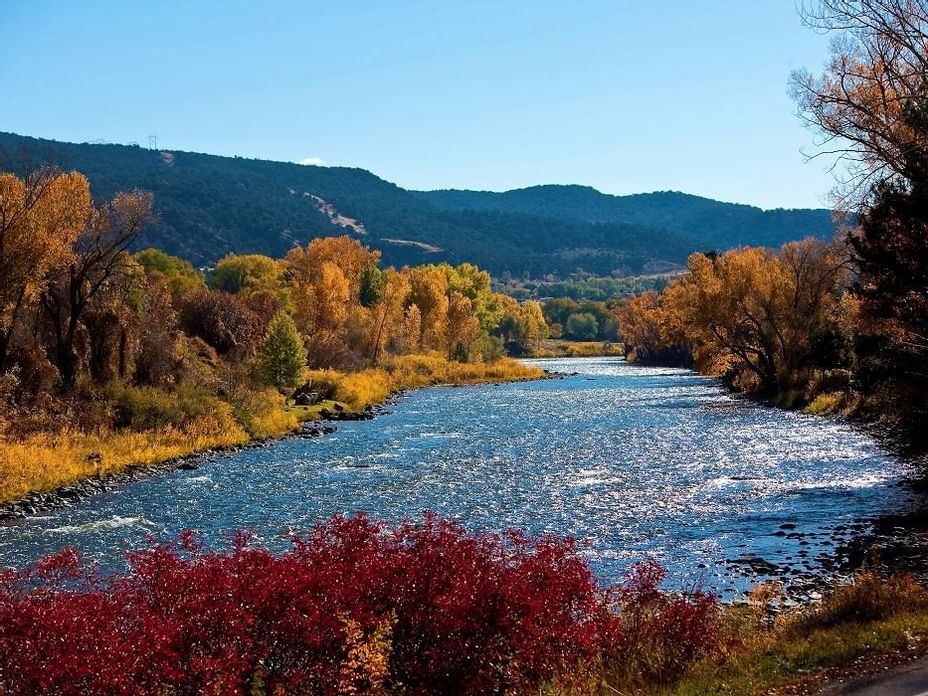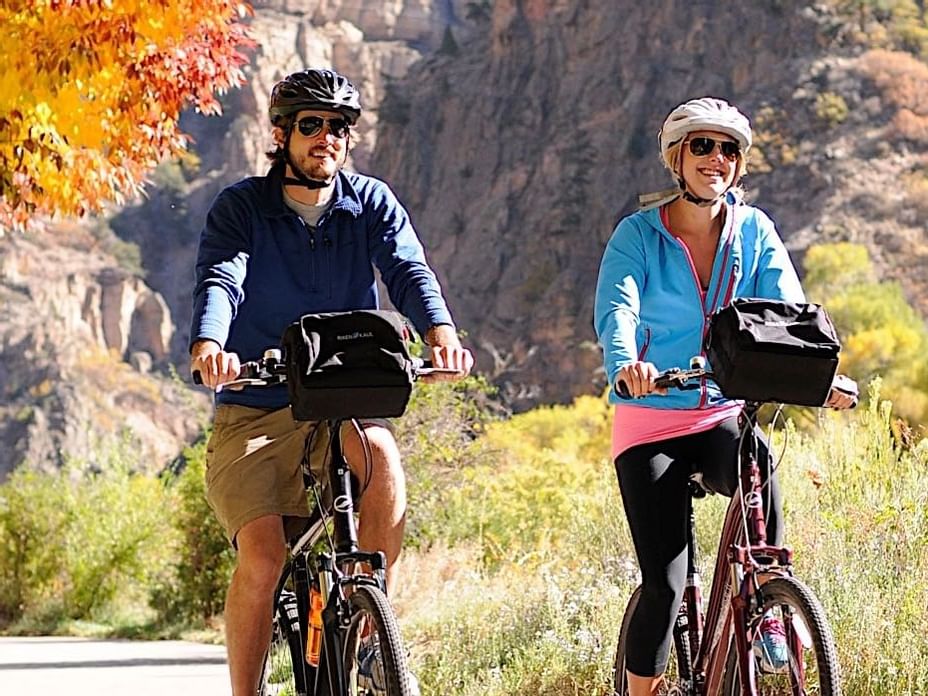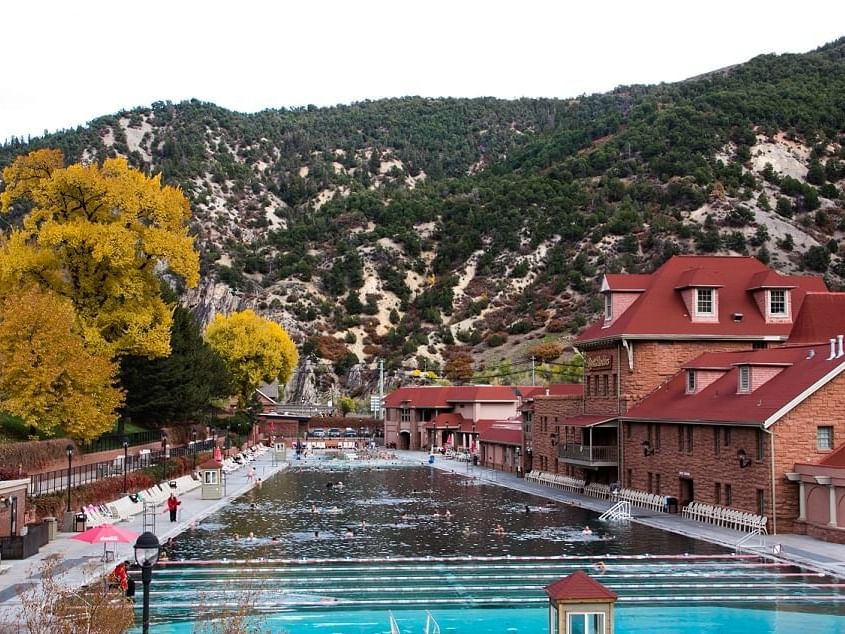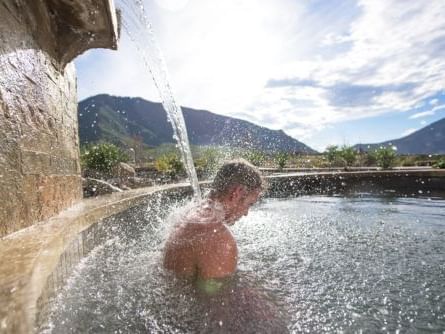 As the days grow shorter and the leaves flutter on the breeze, there's no better time to embark on a journey that embodies the essence of autumn in Glenwood Springs, Colorado. The Rocky Mountain town offers the perfect setting for relaxation, rejuvenation and the pursuit of inner equilibrium. Whether you're seeking engaging outdoor adventures, mineral-rich geothermal therapy or soul-satisfying comfort food, Hotel Colorado is the place to stage your autumn-themed self-care getaway.
Fresh Air Fall Activities
Autumn in Glenwood Springs is a paradise for outdoor enthusiasts. The crisp mountain air, along with the fall foliage, creates an inviting backdrop for a variety of refreshing outdoor pursuits. Hiking and biking are two prime ways to connect with nature and savor the breathtaking scenery all around.
Glenwood Springs boasts an extensive network of hiking trails that cater to all skill levels. Area highlights include Hanging Lake Trail, a stunning destination year-round, but especially enchanting in autumn. The Cross Trail on Red Mountain offers expansive views of the Roaring Fork Valley, while a short walk from town leads to Glenwood's pioneer cemetery, Linwood Cemetery, where the legendary gambler Doc Holliday is interred.
For cycling enthusiasts, Glenwood Springs offers fantastic fall biking opportunities. Two trails in particular combine riding with sightseeing experiences unique to the region. Glenwood Canyon Recreation Path follows the Colorado River and treats riders to views of towering cliffs and rock formations. For those seeking a journey through golden-hued mountain ranch lands, Rio Grande Trail, which follows the Roaring Fork River and terminates in Aspen, is another scenic option.
Warm Water with a View
After a day of outdoor adventures, there's no better way to unwind than by immersing yourself in the world-famous geothermal hot springs. Glenwood Springs is renowned for its natural hot springs, and they're a quintessential part of any fall self-care journey. The warm springs and fresh autumn air create an unforgettable sensory experience.
Glenwood Hot Springs Pool, across the street from Hotel Colorado, is the largest mineral hot springs pool in the world and a sanctuary for post-activity relaxation. Sink into the healing mineral waters known for their therapeutic properties and simultaneously enjoy breathtaking views of the surrounding mountains.
Just down the road is Iron Mountain Hot Springs. The spa-like atmosphere is conducive to do-it-yourself self-care retreats. The hot springs attraction offers guests two distinct experiences. On the Iron Mountain side, guests have access to 19 soaking pools differing in shape and temperature. The new adults-only WorldSprings side caters to the 21+ crowd and features "experience pools" that mimic the mineral content of the world's most famous hot springs.
Meals that Comfort & Nourish
Fall is a time for indulging in the bountiful harvest of seasonal flavors. Glenwood Springs boasts an array of restaurants that offer home cooking created to nourish both body and soul. Comfort food, especially in autumn, is the culinary version of a warm embrace from an old friend: familiar, filled with good memories and absolutely delicious.
Whether your comfort comes in the form of a juicy steak served with a side of roasted garlic mashers or a plate of pasta topped with meaty Bolognese, you'll find both items and more on the menu at Hotel Colorado Restaurant & Bar. But regardless of where you eat, dining in Glenwood Springs is a pure pleasure in the fall or any time of year.
Self-Care Hotel Colorado Style
For a mid-season pick-me-up that includes refreshing outdoor recreation, rejuvenating geothermal healing and a delectable meal, embrace autumn in all its glory at Hotel Colorado in Glenwood Springs. Learn more, peruse current lodging packages and make your reservations to stay today!